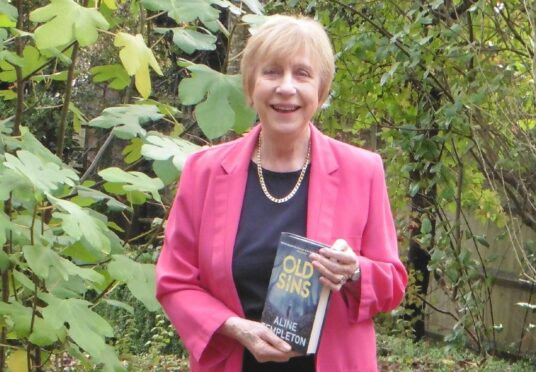 Dubbed "the crime czar of the Scottish small town", Fife author Aline Templeton has just published the fourth in the gripping DCI Kelso Strang series, her 19th book overall.
Templeton, whose previous series – the Galloway-set DI Marjory Fleming tales – have a huge following, flushes at the title bestowed on her by fellow crime writer Val McDermid. The pair have known one another for decades.
"Val is from Fife and Fifers stick together," she smiles.
In Old Sins we meet Strang on a moonlit night, near the remote, fictitious town of Inverbeg in the wild north west of the country, where he hears the unmistakable howl of a wolf. He is there to visit an old pal hell-bent on rewilding his country estate to the consternation of locals. And when horror strikes, the DCI finds himself in terrible danger.
The author, a mother of two and grandma of four who grew up in Anstruther, tells P.S: "The issues around rewilding prompted this book. Having grown-up in a rural community, I was very aware of the problems that presents for the people on the ground. While theoretically you can believe it is awful that wolves have been wiped out and there are far too many deer which are very destructive, you also think of the farmers and the livestock for which they tend, which becomes at risk."
The thought of wolves roaming freely, she reveals, set her imagination on fire. "I started working out how you could utilise that if you were someone who was not as moral as you should be," she says.
"Could you see that as a means to get what you wanted and pursue illegality in quite a spectacular way?
"It might give you an opportunity to work unimpeded because if you have wolves roaming wild there will be restrictions on people wandering in."
Templeton – who has just moved from her long-term home in Edinburgh to Kent in pursuit of "a new adventure" – says writing from a male perspective comes naturally to her. She explains: "I had written six standalones before the Majory books and there were male detectives in those.
"A reader once asked me, 'How do you know what men say to each other when women aren't there?' and I was rather pleased with that. But the answer is that I don't know. It just happens. It is weird. I read something I have written afterwards, and I think, 'good gracious, did I write that?'"
Her work is informed by rich experience. She has been a teacher, a freelance writer, has worked in TV and radio as well as spending a decade as a Justice of the Peace in Perth where she passed judgment over all manner of minor cases, from crimes of passion to drunk and disorderly disturbances. It was a lesson in human nature, she says. "It did make me think how there was drama in everyday life."
Despite the move to Kent, she insists her stories will retain their Scottish roots.
She said: "I like writing at a distance. I grew up in Fife but I have never set a book in Fife because it would be too familiar. Scotland is very deep in my imagination now, so I can't see myself doing anything else. I am not a great one for messages in my book, I'm an entertainer."
Although she does encourage readers to give a thought to all parties involved in the rewilding issue. She smiles: "The biggest thrill I have ever had has been from people who have been in difficult circumstances and have written to me to say that what I wrote helped."
---
Aline Templeton – Old Sins, Allison & Busby, £19.99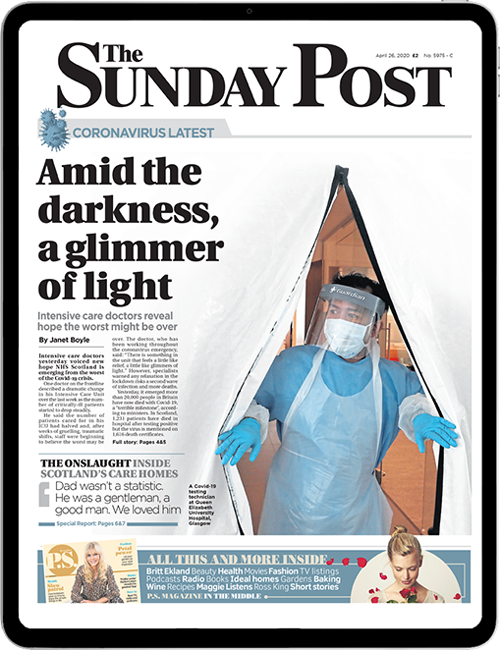 Enjoy the convenience of having The Sunday Post delivered as a digital ePaper straight to your smartphone, tablet or computer.
Subscribe for only £5.49 a month and enjoy all the benefits of the printed paper as a digital replica.
Subscribe