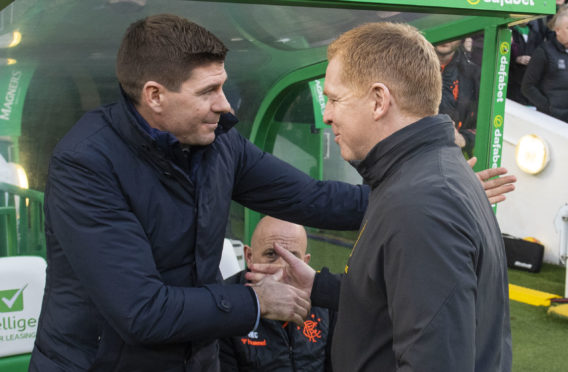 A fortnight on from the latest Old Firm clash, and the embers from an explosive clash are still glowing.
The next meeting of Celtic and Rangers is not until March 15 at Ibrox, plenty of time for either club's bid for the Premiership crown to take a dramatic twist.
And plenty of time for the fever pitch surrounding the most-intriguing title race in years to be ramped up even further.
Alan Stubbs lived through similar circumstances more than 20 years ago.
He was part of the Hoops squad that watched Rangers winning nine-in-a-row in season 1996-97.
The following season, however, he was an integral part of the Wim Jansen side that stopped the Light Blues' domination by winning the title on the final day of the season.
The former central defender told The Sunday Post: "I might be living back down in Liverpool, but I'm well aware of what's going on up in Glasgow.
"I don't miss a thing, and I can feel it all getting hotter and hotter.
"However, I don't think it's quite as ferocious as it was in 1997 and 1998. I don't think the same enormity can be felt just yet.
"We were the chasers back then, and we had unbelievable determination and desire to stop Rangers from doing 10-in-a-row.
"It was also a massive help to us that we won the League Cup before the halfway point of that season, and it helped our confidence and belief to have a trophy in the cabinet.
"Rangers haven't got that this season, having lost the Betfred Cup Final to Celtic.
"That may well add a little bit to their levels of anxiety when it comes down the final push.
"It may well come when it gets to the last six or seven games of the season, the Premiership split.
"But, just now, despite all that has been said in the last fortnight, I still don't think the tension has reached the level we felt.
"Look, we all want excitement and we all want there to be a real edge to it.
"But we don't want it spilling over, on or off the park.
"People need to be adult about it all and show the correct leadership qualities.
"But the players and managers will feel it, probably like never before. It will be really tense and they won't have any fingernails left.
"Maybe none of us will!"
A year on from winning the title, Stubbs was on the opposite side when Rangers clinched the title at Celtic Park for the first time in 1999, a day remembered as much for two red cards to the hosts, referee Hugh Dallas being downed by a coin and general mayhem as its significance to Old Firm history.
Stubbs reckons the destination of this season's title could well be decided by which boardroom performs best during the current transfer window.
There is interest from all over Europe in the top Old Firm players – Odsonne Edouard at Celtic and Alfredo Morelos at Rangers. Both are valued by their clubs in the £30-million bracket.
Stubbs is well aware that kind of money would be hard to turn down if it's tabled in next couple of weeks.
But he reckons it must be ignored.
He is adamant that the likes of Leicester City and Aston Villa – who have been linked with both strikers – should be told by Celtic and Rangers not to waste their time, and to come back in June to talk figures.
The former Parkhead hero is sure Steven Gerrard and Neil Lennon will echo those thoughts.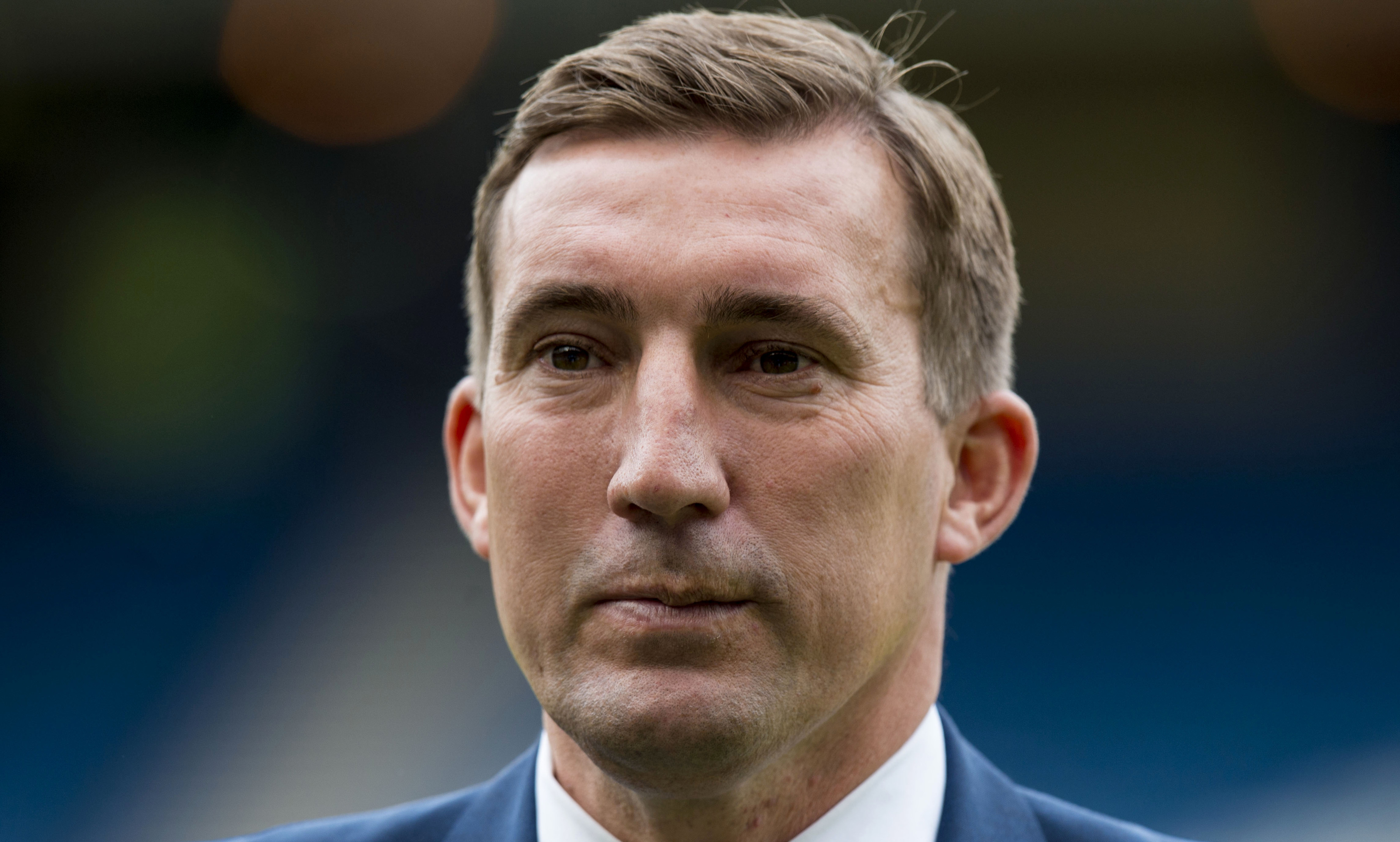 Apart from potential outgoings, Stubbs also believes both managers will want to strengthen their squads before January 31, and should be backed by their respective boards to do so.
"The league table tells its own story," Stubbs continued. "Celtic sit one point ahead of Rangers, but have played a game more. So Rangers may well be two points ahead when they are equal on the number of games played.
"For the neutral, it must be brilliant. Not too many leagues around Europe get proper title chases. But that is most definitely not the case in Scotland. It's shaping up to be the most exciting around.
"They will both know that there is no room for error.
"It could well be that if you drop just four or five points between now and May 17, then you will lose the league.
"That's why both managers will want to have improved their squads by February 1.
"Do not underestimate the importance of this window.
"Rangers cannot contemplate selling Alfredo Morelos this month, and the same applies to Odsonne Edouard at Celtic.
"Steven Gerrard and the Ibrox hierarchy have all been quite vociferous in stating that Morelos is going nowhere this season.
"The same strength and resolve must be there at Celtic when it comes to any bids for Edouard.
"Neil needs to work this month on that being the case, and his focus will be on getting a couple of players in the door. He has stated that quite clearly during the winter training camp in Dubai.
"There is clearly a need for another striker, and maybe another player for elsewhere. Neil has mentioned he'd like someone in a wide area.
"So his message is clear to the Celtic board, and the recruitment department, and they need to respond in the best possible way by backing him as best they can.
"A league title is at stake, and they don't want to blow it in this season of all seasons.
"That would be devastating for the supporters, the management and the players. So it's in their hands.
"Steven might feel he just needs one player in.
"He hasn't been open about which particular position he'd most like to strengthen.
"But if they do any business, I think it will need to be a bit of quality, not a squad man."
Stubbs has watched the last two Old Firm games and feels Rangers dominated both.
He believes Celtic need to come up with something different in their game plan.
"Celtic won the Betfred Cup, but Rangers were mightily unfortunate to lose that day," the 48-year-old continued. "The flow of play was very similar in the league game last month.
"But Celtic did have the ball enough, and had two cleared off the line as well as a missed penalty.
"It was a game Rangers really had to win and they managed to do so.
"Tactically, they have been spot-on and they haven't looked overly-troubled in the past two Old Firm games. So Celtic will need to look at something different for the game at Ibrox in March.
"They need to find something that will surprise Rangers, and put them on the back foot.
"I feel that if James Forrest can recapture his very best form, then he is the man who can make the difference. He was very quiet in the past two Old Firm games, and he will be keen to put that right.
"James has the talent to be a key player in the second half of the season. Neil will be hoping that the little January break will serve James well.
"For Rangers, Ryan Kent has really stepped up in the past few weeks.
"He is looking the part. He is creating and scoring. He is an out-and-out matchwinner.
"The winter break maybe came at the wrong time for him, and he will hope his flow and rhythm isn't interrupted.
"He will want to hit the ground running and he has the ability to cause defences all sort of problems.
"So it all makes for a great few months and, like I said, it will be bad news for fingernails!"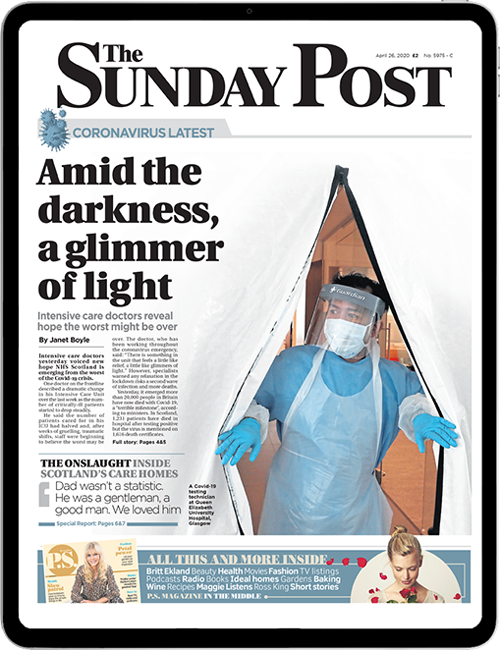 Enjoy the convenience of having The Sunday Post delivered as a digital ePaper straight to your smartphone, tablet or computer.
Subscribe for only £5.49 a month and enjoy all the benefits of the printed paper as a digital replica.
Subscribe