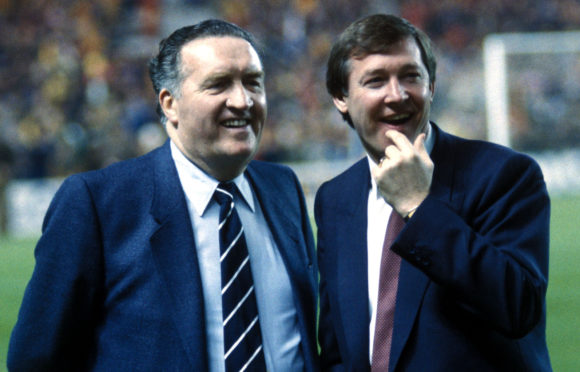 The French have always talked the talk – no matter the subject!
When it comes to football, over the last 20-odd years they've also walked the walk.
But looking at their attempt to rank the game's 50 Greatest Managers, I'm afraid our Auld Alliance friends from across the Channel are talking out of their derrieres!
First of all, how on earth is Sir Alex Ferguson second?
Fair enough, Rinus Michels, the Dutchman whom France Football magazine picked as their greatest-ever boss, is quite clearly a legend.
He won four Dutch titles with Ajax and led them to the European Cup in 1971, sweeping Jock Stein's Celtic aside in the quarter-finals on the way.
Michels also won La Liga with Barcelona in 1974, before guiding the Netherlands to the World Cup Final the same year, then a European Championship crown in 1988.
He did the business.
But don't dare try to tell me Michels' achievements can hold a candle to the 36 years of virtually constant silverware Sir Alex racked up in the dug-out.
Fergie won his first title with St Mirren in 1977 and he didn't stop collecting medals until he retired in 2013!
Sir Alex's stats speak for themselves.
Two Champions Leagues, two European Cup-Winners' Cups, two European Super Cups, 13 Premier League titles, five FA Cups, four League Cups, three Scottish Premier Divison titles, four Scottish Cups and one Scottish League Cup.
Michels won 13 major honours as a manager. Ferguson won 36. It's not even close!
The French got the big call wrong.
So it's hardly surprising to see more glaring errors further down the list – and two in particular are shocking.
Jock Stein's Celtic side jousted with Rinus Michels' Ajax team of the late 1960s and early 1970s.
But Stein beat Michels to the European Cup by four years.
Jock also led Celtic to 10 Scottish league titles, eight Scottish Cups and six League Cups, and Scotland to the 1982 World Cup Finals with yours truly in the squad.
He is a dug-out legend, yet France Football reckon he's only the 35th best manager of all time – seven places behind Jurgen Klopp!
Now, I'm a Klopp fan, so I'm not doing the Liverpool boss down.
But do two German titles, a German Cup and a Champions League runner-up medal make you a better manager than Jock Sten?
No chance!
So maybe Stein's rating is because he did his work a long time ago?
Sorry, I'm not having that either, because so did Rinus Michels.
My biggest problem with this list, however, doesn't involve a Scottish manager. Sir Bobby Robson was by some distance the best manager I played under during my career.
This man led Ipswich Town – not Arsenal, or Liverpool, or Manchester United, but Ipswich Town – to a UEFA Cup win in 1981.
He then won two Dutch titles with PSV, two Portuguese titles with Porto, and a Copa del Rey and a Cup-Winners' Cup with Barcelona.
He also guided England to within a whisker of the World Cup Final in 1990.
Sir Bobby should be lauded with the big boys, but France Football have got him languishing in 39th place.
Fair play to the French, they know how to get the job done on the park these days.
But as far as judging managers go, the French can hop it!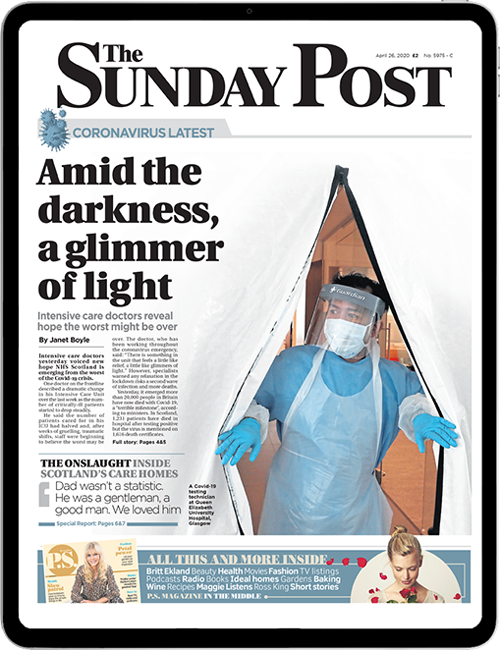 Enjoy the convenience of having The Sunday Post delivered as a digital ePaper straight to your smartphone, tablet or computer.
Subscribe for only £5.49 a month and enjoy all the benefits of the printed paper as a digital replica.
Subscribe