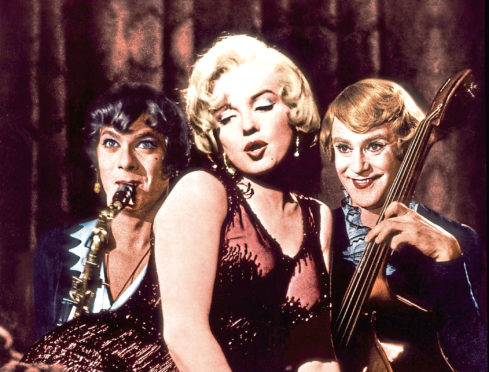 Forget The Godfather, Psycho and Citizen Kane – to many, Some Like It Hot remains the greatest movie ever made.
Time and again, the critics and public, in the United States and elsewhere, have voted the classic comedy starring Marilyn Monroe, Tony Curtis and Jack Lemmon as the best of them all.
March 29 is exactly 60 years since its release, and it further added to the magnificent reputation of Billy Wilder, who directed, produced and co-wrote the screenplay.
On the other hand, he admitted that working with Marilyn at that point almost drove him crazy!
Asked if he would like to make another film with her, he responded: "I have discussed this with my doctor and my psychiatrist and they tell me I'm too old and too rich to go through this again."
He did, however, explain that Marilyn had been brilliant, too, if erratic with her timekeeping and line-memorising.
"My Aunt Minnie would always be punctual and never hold up production, but who would pay to see my Aunt Minnie?" was how Wilder wryly put it.
When you consider that Marilyn needed 47 takes just to correctly say the line, "It's me, sugar," you can see how her outside life was affecting her and she was driving folk mad on set.
In the end, though, she and her two male co-stars produced a true classic, voted Top Comedy Film Ever by the American Film Institute and Best Comedy Of All Time by a BBC poll conducted in multiple countries.
To the younger set who wonder what all the fuss was about over the original blonde bombshell, they have to see her in this one, with Curtis and Lemmon camping it up and proving the perfect foils.
They did, of course, benefit from a wacky, mad storyline.
Like that other perennial favourite The Godfather, it is based around the Mafia, but is a tad less violent and intimidating.
Set in 1929, it sees two musicians in drag, trying to flee gangsters after seeing them commit a crime not unlike the Saint Valentine's Day Massacre.
The way they look in their make-up, in a black-and-white movie, was so striking that Marilyn agreed to do it.
Her contract had stipulated that Some Like It Hot had to be filmed in colour, but when she saw how they looked without colour but with lashings of mascara and lipstick, she agreed to go ahead with it.
Because of the rules and taboos back then, it was made without the approval of the Motion Picture Production Code, who frowned upon men in dresses!
Today, Hollywood wouldn't bat an eyelid and neither would audiences.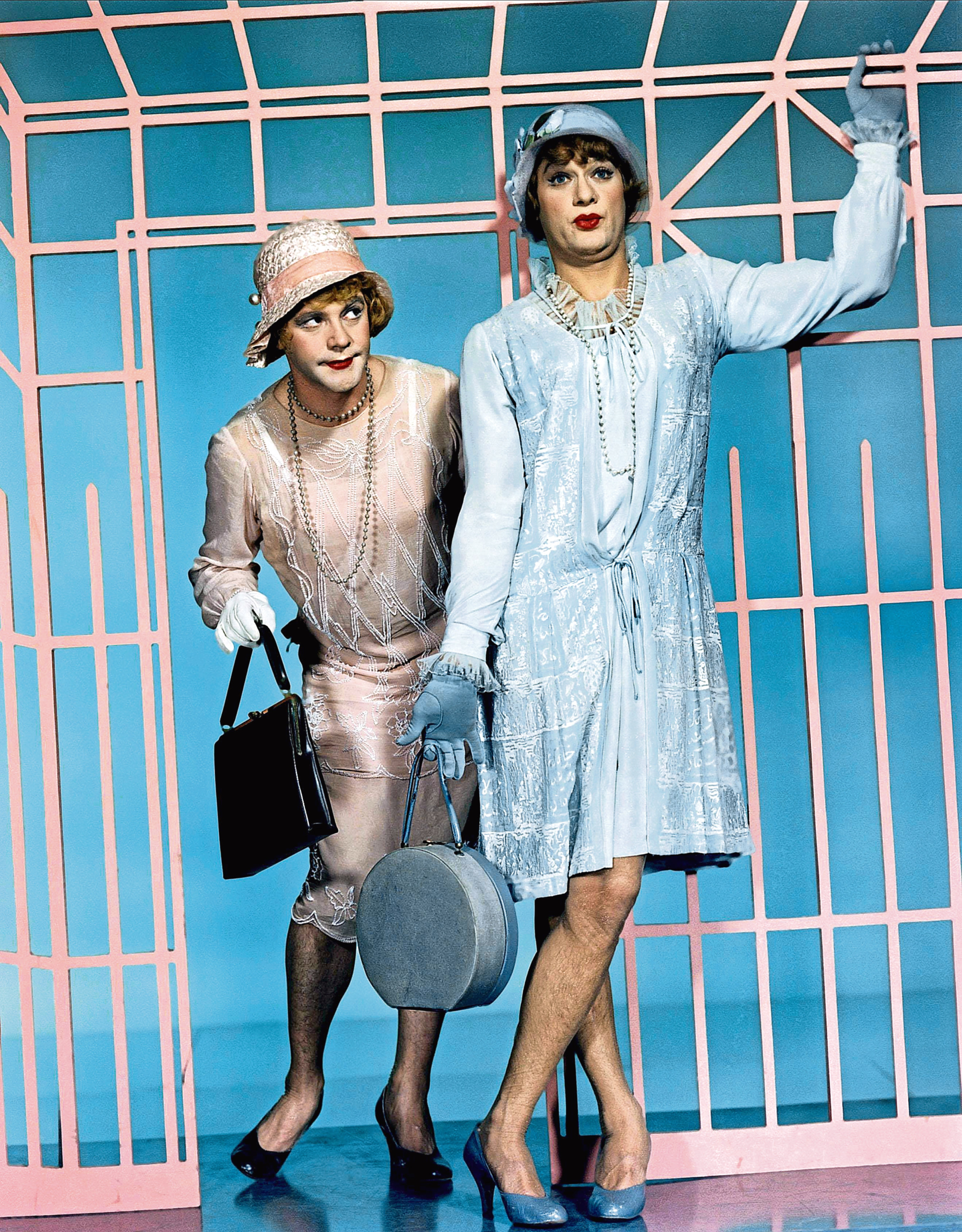 Cinemagoers, in fact, lapped it up, although they would have felt some sympathy for Billy Wilder if they had known the trials and tribulations he endured to get it finished.
It's said that Tony Curtis and Jack Lemmon took bets on how many times Marilyn would have to redo scenes until she got them right.
Partly, this was down to both Marilyn and Billy having very definite ideas of how the movie should be.
But you have to look at the couple of years leading up to filming, which began in 1958, to gauge Marilyn's state of mind.
She had definitely not enjoyed making The Prince And The Showgirl in 1957 with Laurence Olivier.
The English acting legend, she reckoned, had behaved in a condescending fashion. This led to her deliberately turning up late and being as unhelpful as possible.
"If you don't respect your artists, they can't work well," she pointed out.
Her use of drugs was also increasing, and some have claimed she fell pregnant but miscarried during the making of the film.
It did better in Europe than the USA, and Marilyn then took a year and a half away from cinema to focus on married life with Arthur Miller.
The middle of 1957 saw her pregnant once more, but it was ectopic and had to be terminated, and the next year she suffered another miscarriage.
In and out of hospital with her gynaecological troubles, she was also rushed in after an overdose of barbiturates, and Marilyn had all sorts of issues going on behind the scenes, even if she was head-over-heels for the brainy, bespectacled Miller.
All of which meant, when she returned to Hollywood to make a fun-filled comedy romp, she may not have been in the ideal frame of mind and her acting skills were rusty.
But even Wilder has acknowledged that, despite everything, she did a magnificent job on Some Like It Hot.
As many would come to realise, Marilyn Monroe was a great actress, far more than a pretty face.
Ironic, then, that she thought of her role, playing ukulele-playing singer Sugar Kane Kowalczyk, as "just another dumb blonde".
It was far from that, however, and the movie would earn her a Golden Globe for Best Actress.
Part of its success, of course, was the fabulous chemistry between its stars, and Tony Curtis was made for the role of sax player Joe (Josephine), the wealthy Shell Oil boy.
"I was sure Tony was right for it because he was quite handsome, and when he tells Marilyn that he is one of the Shell Oil family, she has to be able to believe it," Wilder said.
For the part of double bass player Jerry (Daphne), he had initially fancied a certain Mr Sinatra in the role, but Ol' Blue Eyes didn't even show up for the audition.
He may not have known his way around a double bass, but he could have sung a bit…
It's impossible now to imagine it with anyone other than Jack Lemmon, but Wilder seriously considered Jerry Lewis and Danny Kaye for the job.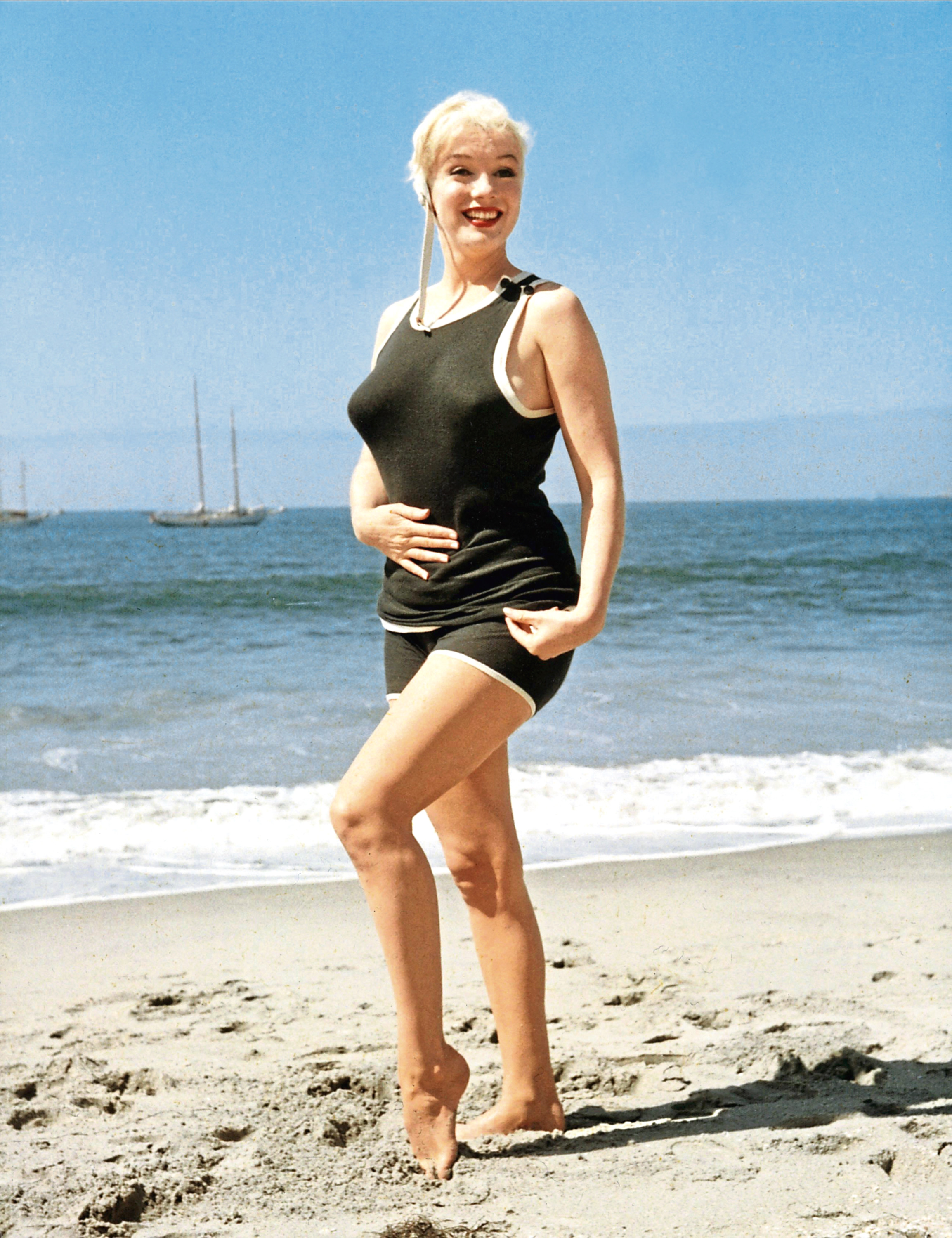 Anyone who has enjoyed The Apartment or The Fortune Cookie will know that Billy Wilder and Jack Lemmon make a formidable team, and it was Jack he chose in the end.
But he never dreamed as big a name as Marilyn Monroe would fill the Sugar Kane role.
"Mitzi Gaynor was who we had in mind," he revealed. "The word came that Marilyn wanted the part and then we had to have Marilyn."
Still with us at the age of 87, Mitzi did an acclaimed one-woman show just a few years back!
The story itself sees Joe and Jerry join an "all-female" band heading to Miami by train, and it isn't long before they both fall for Sugar.
But she lets them know that bad experience has put her off musicians and she is now after a very wealthy, bespectacled gent in Florida.
During much fun and games on the journey, both have to remind themselves that they are supposed to be female and not attracted to her.
Meanwhile, a real millionaire tries to chat up "Daphne".
Once they reach their hotel, it is hosting a Friends Of Italian Opera conference, which is actually a national crime syndicate meeting, and it isn't long before a gang recognises our two musicians in drag.
This leads to Sugar realising just who she has been confiding in during their eventful journey.
When Jerry takes off his wig and tells his millionaire fan, "I'm a man!" the response is simply: "Well, nobody's perfect."
This phrase would feature on Billy Wilder's headstone, and it really was a special film for him, despite the many belters he made.
Sadly, for Marilyn, there weren't many more to come.
She took another lengthy break and then made Let's Make Love, getting Miller to rewrite the parts of the script she felt didn't quite work.
The film didn't do well and some critics said it was a very poor performance by her standards.
That would hurt her when Breakfast At Tiffany's author Truman Capote asked for Marilyn to star in the movie of his book. Instead, it went to Audrey Hepburn, of course.
Her last completed movie would be The Misfits, written for her by Arthur Miller, who she would soon divorce.
Clark Gable and Montgomery Clift starred alongside her and, though it didn't do well upon its release, The Misfits is generally seen as a very good and important film today.
We'll never know how Something's Got To Give would have panned out, as just 37 minutes of it were complete when she died.
Between The Misfits and this one, Marilyn had received a World Film Favourite Golden Globe, spent time in hospital with depression, dated Frank Sinatra and bought a new house.
She memorably sang Happy Birthday to President John F Kennedy and was sued by Fox for missing so much filming through illness.
It is said that she was planning a biopic on the life of Jean Harlow, too.
But between 8.30 and 10.30 on the morning of August 5 1962 Marilyn died of acute barbiturate poisoning.
At least, among many highlights, the 36-year-old had left us a timeless classic, and many people's greatest-ever movie, Some Like It Hot.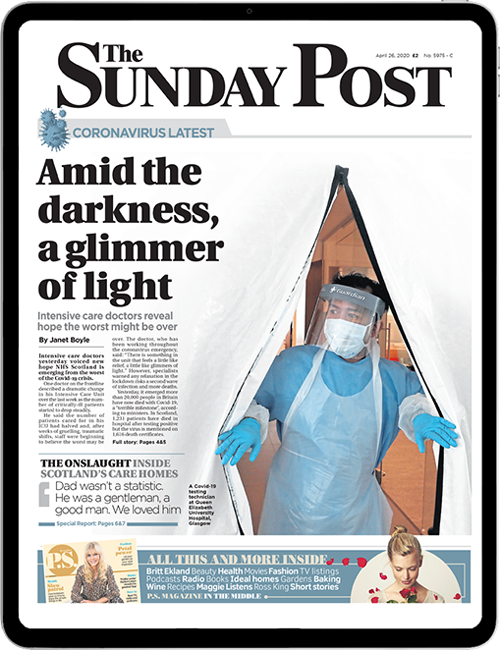 Enjoy the convenience of having The Sunday Post delivered as a digital ePaper straight to your smartphone, tablet or computer.
Subscribe for only £5.49 a month and enjoy all the benefits of the printed paper as a digital replica.
Subscribe