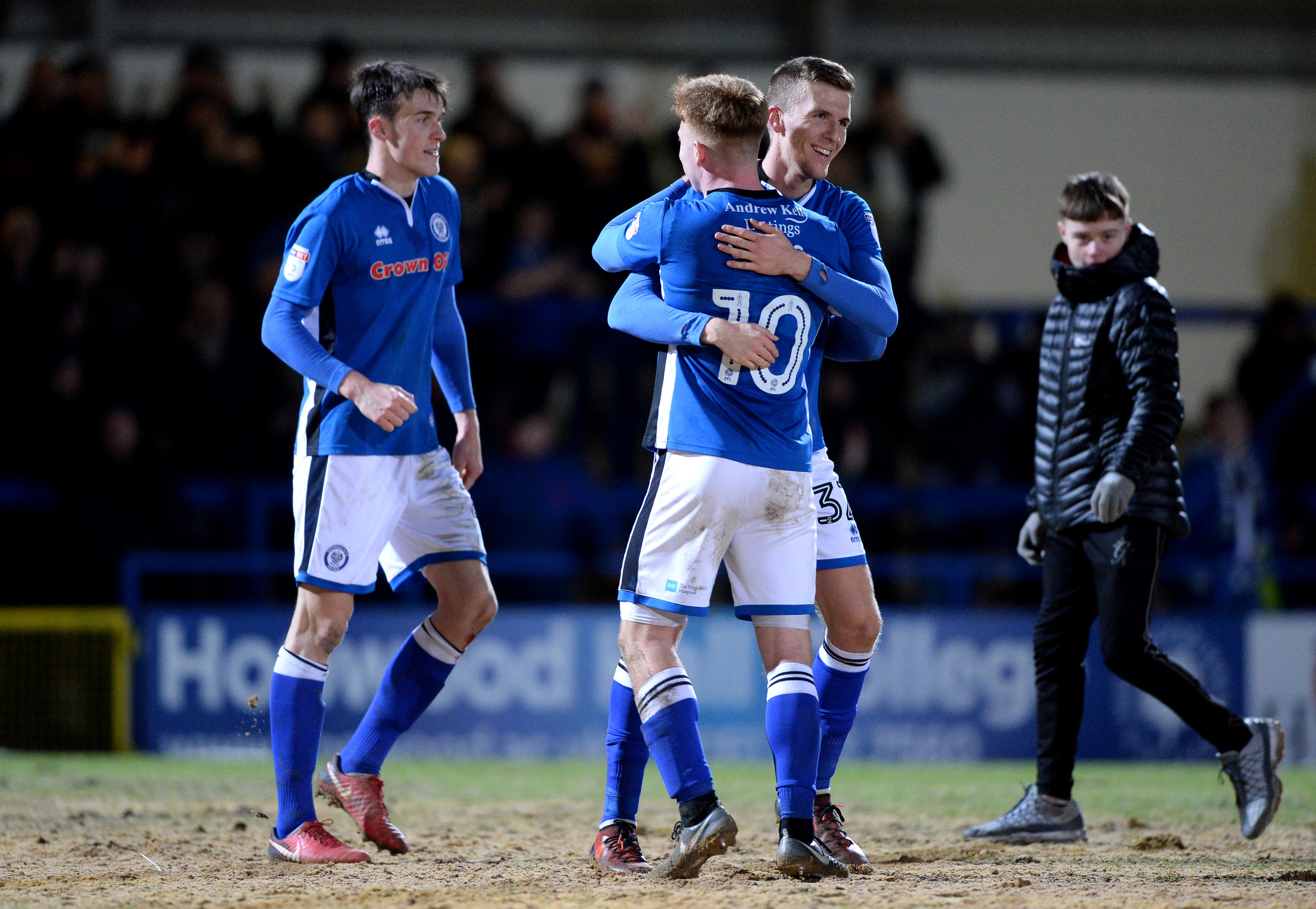 PITCHES have always been battlegrounds.
But as far as I'm concerned, the fight should take place on them, not over them.
No disrespect to Rochdale, but Tottenham Hotspur landed themselves a plum FA Cup tie when they were drawn away to the League One strugglers.
It ought to be a walk in the park for Mauricio Pochettino's multi-millionaires.
Instead, they have chosen to make it a scrap about a park.
Now, first things first. Anybody who watched Rochdale's win over Millwall on Tuesday night could see the playing surface was in poor condition.
It looked like it was home to more sand dunes than the Sahara.
But it played fine – and that's the bottom line.
Spurs' whinging about having to play on it, which started pretty much as soon as Rochdale got the result, is nothing short of pathetic.
They need to shut their traps and get on with it.
It's the FA Cup after all. Games like this one are what it's all about!
It's big guns drawn against pea-shooters, air-conditioned luxury lads having to slum it in draughty dressing rooms, their backsides parked on wooden benches, preparing themselves for a kicking in the freezing cold on a ploughed field of a pitch.
That's the romance of the Cup!
For Rochdale, their pitch – as dodgy as it is – is going to be a leveller.
Should they have to give that up because Spurs are precious about subjecting their pampered stars to it?
No way!
Given what I grew up playing on – then dealt with as a professional – I've got no respect whatsoever for Pochettino's complaints.
As a kid, I learned the game on the red blaes pitches at Glasgow Green, and, as a result, I must have spent years with no skin on my knees whatsoever!
I didn't like it much at the time, but looking back, it certainly toughened me up!
After that, it wasn't much better.
Pitches weren't the best, even when I made it as a professional.
The Baseball Ground in Derby was always terrible, as was Old Trafford at the time – and don't let anyone tell you different.
Then, in America, it was Astroturf laid on concrete, sometimes with baseball markings still on the field!
Looking back, I don't think those pitches in particular did me any favours when it came to the back problems that ultimately ended my career.
Frankly, I'd take a game on Rochdale's pitch today over those I played on in the States.
And that's the way Spurs should be looking at it.
This time next week, they'll be getting ready to take the field.
It might not be bowling-green flat – and it might not even be particularly green! But it's a one-off thing for them.
Regardless of the surface, they should have more than enough about them to get themselves into the next round.
Even if they have to fight and scrap for every ball, even if their passes go astray, even if their legs get heavy, they will still be favourites.
They are a team of world-class players, internationalists, Premier League title hopefuls!
But their discomfort is what will give Rochdale a chance.
There is absolutely no way that Spurs should be allowed to complain that away.