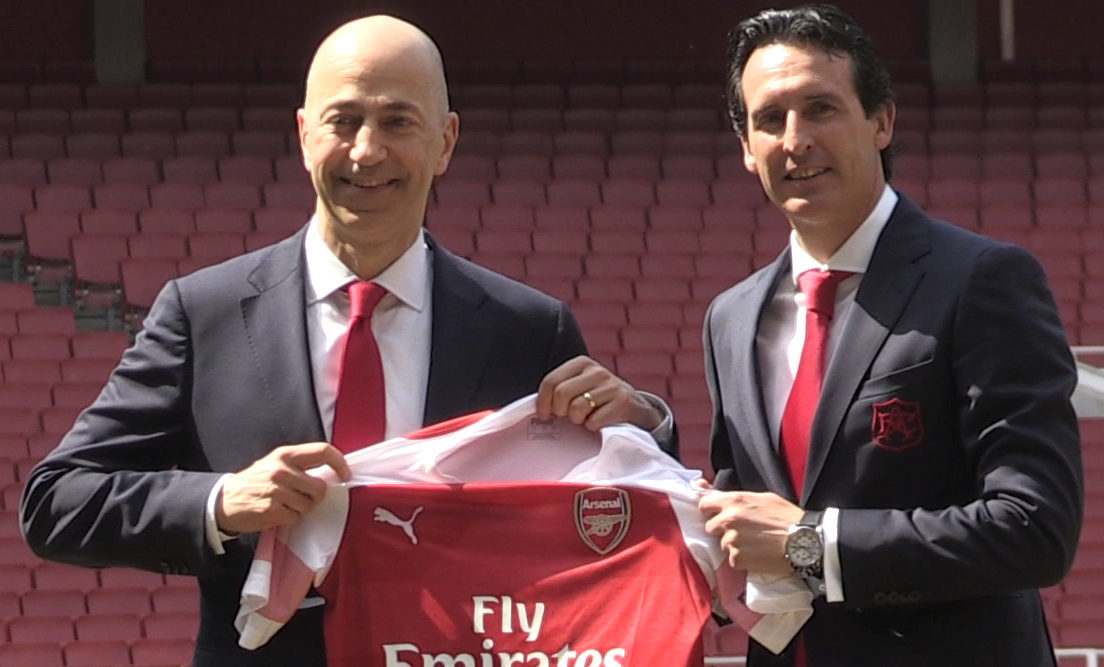 IF new Arsenal boss Unai Emery really thinks the Gunners can catch Manchester City next season, he should think again.
It's great when a manager arrives bursting with ambition. It excites the fans and gives everyone at the club an added spring in their step.
Football's all about daring to dream, and having a self-belief that drives you forward.
But there's also a huge danger in serving up false hope.
Reviving Arsenal and turning them into a team that can compete for the title won't be done in a single season.
It could happen if there was a massive cash investment, but there's no indication of that at the moment.
I think Emery is a top manager, and his success at Sevilla showed what he's capable of at a club with a budget below the European elite.
But success is all relative. He won the Europa League in three consecutive years with the team from Andalusia.
That, however, won't do at the Emirates.
Arsene Wenger reached the semi-final in his last season, but there wasn't an enormous amount of enthusiasm among the Gunners support for the competition.
It's seen as being a bit of a consolation prize these days.
Clubs will celebrate a victory, but anything less only highlights a failure to progress in the Champions League.
Manchester City were streets ahead of everyone in the Premier League title race last term.
Pep Guardiola gets enormous credit for the way his side are performing, but it has been put together by laying out huge amounts of cash on players.
Arsenal are talking about giving the new man £50m to spend in the transfer market.
There's a big question about that budget.
Is it £50m of new money that will added to revenue from any players that are sold, or is that the total available to Emery?
If we're talking just £50m – as ridiculous as that phrases sounds – then it's not just unlikely that Arsenal will challenge City.
They don't have a hope in hell.
There's another issue when it comes to spending cash.
One candidate to succeed Wenger, former Arsenal player Mikel Arteta, is said to have been unhappy about the management structure at the Emirates.
That indicates to me that the manager wasn't going to be choosing the players.
It's a major talking point because recruitment will be absolutely key for Arsenal this summer.
I think some managers can probably accept that, but it wouldn't be for me.
Maybe I'm old fashioned, but I go back to my time of great success with Ipswich Town and remember everything that Bobby Robson did.
He ran the club. There was very little he didn't have a say in. I know top clubs now have too much for one man to handle, but having the right players is fundamental to running a team.
It seems, however, that Emery has accepted this way of working.
If there are signs of improvement in the season ahead, then maybe he'll get the £100-£150m needed to have a tilt at the title.
The good news for him is that I'm sure the Arsenal fans will be patient with him.
It's a fresh start, and they'll accept a few ups and downs in the early stages.
The way Arsenal performed in the second half of last season doesn't set the bar too high.
Not getting a single away point in 2018 until the last day of the season was a disgrace.
Emery has to improve on that. He will improve on that.
The challenge to Manchester City, if it comes, will take a little longer.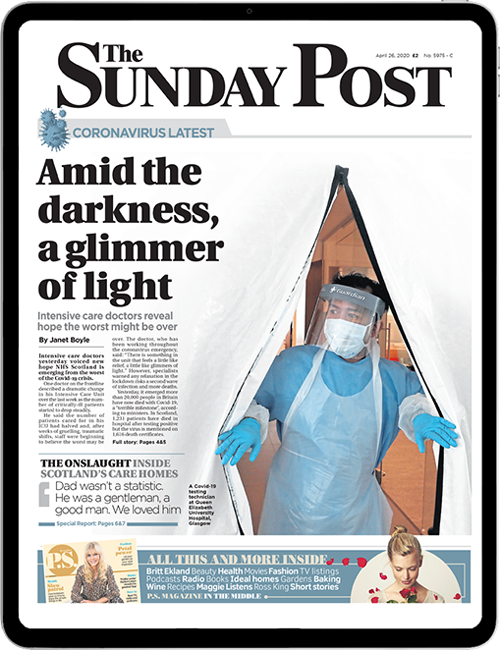 Enjoy the convenience of having The Sunday Post delivered as a digital ePaper straight to your smartphone, tablet or computer.
Subscribe for only £5.49 a month and enjoy all the benefits of the printed paper as a digital replica.
Subscribe