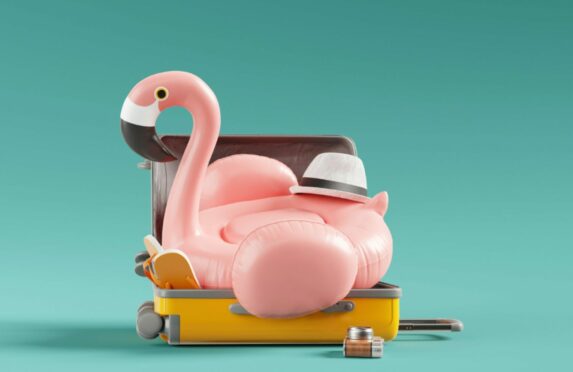 The great summer getaway is under way at Scots airports but alarming stories of lost and delayed baggage have encouraged more travellers to consider leaving their suitcases in the loft and taking only hand luggage to avoid the queues.
But how do you fit it all in? Here, we ask experts for some top tips and guidance on how to pack light.
---
The Stylist
Sunday Post style expert Wendy Rigg loves going on holiday – and often has to travel for work, or back and forward between London and Scotland.
"Packing efficiently means saving on baggage charges – and you will wear everything you bring," she said. "Travelling light and compact means a stress-free journey."
Rigg says her No 1 priority for travelling is great luggage.
"A case that will expand is a good idea for longer holidays, when you need to pack a bit extra," she said. "And invest in a large wicker tote, which is not only ideal for the flight as it will carry everything but versatile as it can double up and be your beach bag when you get there.
"In fact, doubling up is how the style pros pack for holiday.
"I recommend taking a pashmina for the plane, which adds an extra layer if the air conditioning is chilly but can be used as an evening cover-up while you're away.
"And packing a hammam. It's a cotton throw which has many uses, from a sarong to a towel you can lie on while on your sun lounger."
A denim jacket, Rigg says, is key for travelling. Wear it to save space – and it's perfect if it's a little colder at night on your holiday as it will go with everything. And a pair of comfy white sandals, like Birkenstocks, which can be worn casually during the day and dressed up in the evening. But break them in first or you'll get blisters!
When it comes to fitting everything into the case, Rigg says the trick is to roll, not fold.
"Choose fabrics such as linen and viscose that limit creases, roll your clothes and use the corners for lingerie. Save space by packing jewellery inside an evening clutch bag. Buy a straw fedora that rolls up so you can slip it in your tote bag."
The one thing Rigg never leaves home for holiday without is a black one-piece swimsuit. "I love my one from Boden," she said. "It's so flattering!"
The Travel Blogger
Inverness-born Katie Macleod, who writes travel blog katiegoes.com, has been jet setting across the globe for more than four years now, since quitting her office job in London. So far this year she's been to Socotra in Yemen, Lebanon, Syria, Uzbekistan, Kyrgyzstan, Georgia, Poland, Andorra and Spain to name a few – and is delighted to be travelling again.
Macleod's packing go-to is packing cubes. "They're revolutionary in helping to keep your luggage organised," she said. "I used to pack one for tops, one for bottoms, one for underwear and one for miscellaneous.
"You can also buy some that have a space below for dirty laundry, which I have been loving more recently. Those with the second compression zip are worth the extra money to save space in your luggage too."
She also loves folding water bottles. "They're so portable and convenient. Once you've finished with what's inside, just roll them up and you wouldn't even notice that you still have them in your bag.
"They are the perfect airport companion to squash into your hand luggage so you can unroll and refill with fresh water once you've cleared security, instead of wasting money and plastic buying another bottle to stay hydrated on the plane."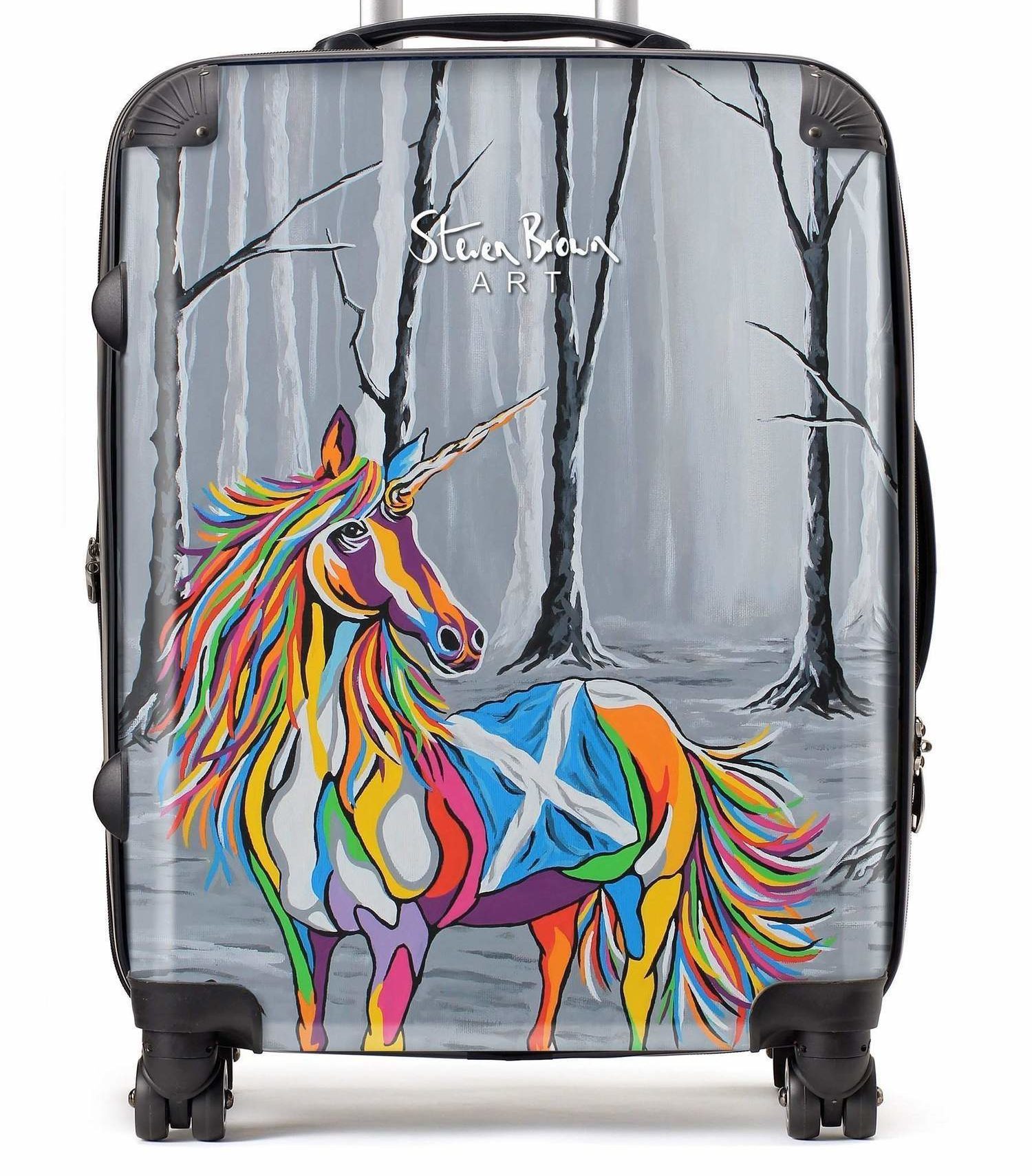 Macleod also suggests alternatives to liquids, such as Lush shampoo bars, and Mitchum's dry deodorants, which can help you stay within restrictions for liquids going through airport security.
The one thing Katie would not leave home for holiday without is a quality backpack
"I travel with a Wandrd Prvke Backpack and honestly never leave the house without it. I'm a gearhead so it's perfect for keeping camera equipment and laptops safe from impact or water damage. It also has an accessible pocket on the back dedicated to passports. Plus, it has an adjustable roll top in case I would like to bring home more than I set off with."
The Family
Mum-of-two Janice Hopper, from Aberdeen, used to travel a lot before she had children. Now she ventures across the globe with sons Samuel, 8, and Joseph, 7, in tow. And she says it's easy when you know how.
This year, the family are heading to the United States for a fortnight, with just a hand luggage bag each.
"It just worked out easier and cheaper – and means we won't take things we don't need," said Hopper.
"We're travelling around different parts of America so don't want to be weighed down with lots of luggage. And the kids will be responsible for their own bags so it's important they can carry them on their own."
The family, who have already been to Tenerife and Norway this year, have mastered the art of packing light. And, even though this is the first long-haul family for the boys, Hopper says it doesn't need to mean bringing more.
"For a sunny holiday, they need five pairs of shorts and five T-shirts, a long-sleeved top and trousers, a smart shirt and a pair of Crocs in their case," she said. "They wear their heavier trainers on the journey and a second long-sleeve top and trousers.
"The trick is being somewhere with a washing machine – but really you can rinse things out in a hotel bathroom. I steer clear of white for the boys and tend to buy patterned T-shirts to disguise that occasional splodge of ketchup or ice cream. I use the kids' liquid allowance for my toiletries and make-up as they don't need much."
Hopper, who has a blog called Scots2Travel, says her top tip is to always have a swimsuit and suncream in your hand luggage.
"At least that way if your checked-in case goes missing, the holiday can start anyway! You can hit the beach straight away."
Airports: We've been recruiting staff so are all-clear for take-off as Scots begin the great summer getaway
The traveller
Author Tessa Williams has visited exotic locations around the globe to research her book Hotels Of The Stars as well as the follow-up which she's currently writing. And she says the best way to travel is as lightly as possible.
"I try to choose the cheapest flight I can – and not have to pay extra for luggage," she said.
"Where I can, I take a little case for the formal stuff and a rucksack that I can cram everything else into."
Williams was in Marrakesh earlier this year, as well as Italy. She is set to visit France this month and Switzerland later in the year.
"I go for light fabrics and silky dresses – and make sure I have outfits to cover every eventuality," said Williams.
"In Morocco, I needed to wrap up to go out sightseeing – but ended up next to Guy Ritchie in the restaurant at dinner. You just never know what is going to happen so have easy, layerable clothes that don't weigh much. I take sample bottles of toiletries and perfumes to keep within the liquid allowances.
"One of the best hacks I have learned is shopping at the airport. You can buy something as small as chocolates – and use the carrier bag for extra luggage space if you have a small handbag that isn't allowed and won't fit in your case."
The one thing she wouldn't leave for holiday without is perfume. "I can't live without it," she said. "And it's the perfect accessory for any outfit!"
The beauty expert
When it comes to holiday beauty, Instagram star Julie Hannah says less is more.
"I hardly take any beauty products on holiday," she said. "When you're in the sun all day with suncream on and have a tan, you don't need as much."
Hannah, who posts as Scotsstyleeditor, says samples are the way to go. "I don't have the patience for fiddly decanting all my everyday stuff into plastic bottles, so when I buy a face cream or make-up and get a sample, I pop them it in a drawer and save them up for when I go abroad," she said.
"The same in hotels where they give you a toothbrush and toothpaste…I keep them as well. They're super-light for travelling.
"When it comes to shampoo and conditioner, try bars which double up as a wash in the shower. And look for a cleanser that comes in a stick."
As long as she has a good factor-50 sun cream for her face, she gets the rest abroad.
"The supermarkets tend to stock the same brands as we have here at about the same price, so buy when you get there."
The stylist and beauty expert's top tip is to look for a make-up palette that can cater for your whole face.
"I have a Tropics one with refillable sections, which means I can put three or four eyeshadows, a concealer and blusher all in the same palette. When you have a tan, you don't really need foundation, just a concealer and a bronzer. I use one from By Terry called Tea To Tan which gives a lovely natural glow. It's great for covering up strap marks that haven't caught the sun too."
The one thing Hannah wouldn't holiday without is Bio-Oil. "I started using it for stretch marks when I was pregnant and I've been a fan ever since. It helps preserve your tan and a wee bit on the shoulders gives a sexy sheen when you're out at night."
---
Baggage allowances 
If you're thinking about taking cabin baggage only, be sure to meet the restrictions as they're different for each airline:
Jet2
One piece of hand luggage free of charge, as long as it weighs no more than 10kg and is no larger than 56cm x 45cm x 25cm, including any wheels and handles.
Tui
One piece of hand luggage per person (excluding infants) weighing up to 10kg and with maximum dimensions of 55cm x 40cm x20 cm. Things like laptops, handbags and items bought at the airport must fit within your one piece of hand luggage.
Ryanair
One small bag measuring 40cm x 25cm x 20cm, which is equivalent to a small rucksack or holdall. Must be able to fit under the seat in front of you.
EasyJet
One small cabin bag per person on board for free, maximum size of 45cm x 36cm x 20cm (including any handles or wheels), weighing up to 15kg and needs to fit under the seat in front of you. You can pay to bring a larger bag (56cm x 45cm x 25cm) on board with you.
British Airways
One handbag/laptop bag plus one additional cabin bag (max 23kg and up to 56cm x 45cm x 25cm).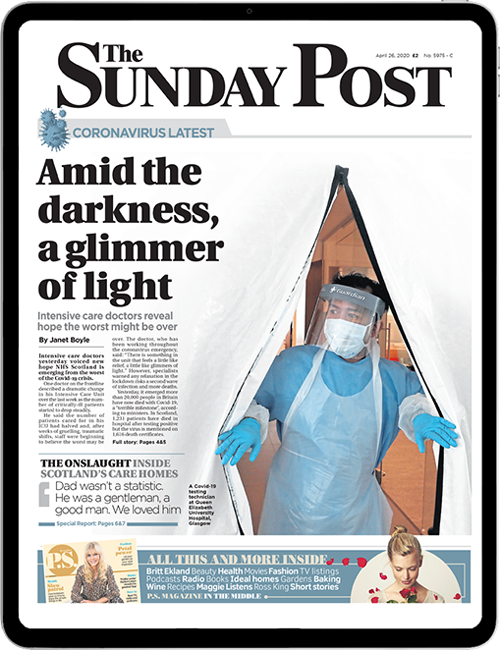 Enjoy the convenience of having The Sunday Post delivered as a digital ePaper straight to your smartphone, tablet or computer.
Subscribe for only £5.49 a month and enjoy all the benefits of the printed paper as a digital replica.
Subscribe