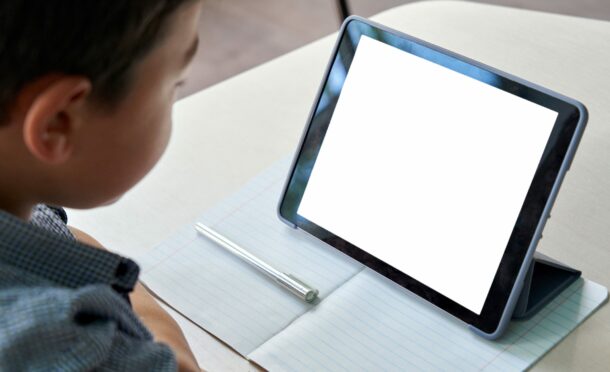 It's the emerging technology that lets schoolchildren roleplay a conversation with William Wallace or Abraham Lincoln.
But as artificial intelligence (AI) powered programs become more popular – and, perhaps more importantly, easier to use – teachers warn lessons must be learned about how they could transform Scottish education.
The technology takes a wide range of forms but one of the most popular, ChatGPT, uses natural language processing to create humanlike conversational dialogue.
It can respond to questions and compose various types of content, including articles, essays, social media posts, computer code and text messages.
A major independent review of qualifications and assessments found in June that establishing principles for the use of AI is a matter of urgency.
Hayward Review
The study – sometimes known as the Hayward review – called for pupils and teachers to be supported to make good use of the emerging technology rather than ban it.
In April, the Scottish Qualifications Authority (SQA) wrote to schools over concerns AI could be used to generate coursework including essays, dissertations and presentations.
The SQA told teachers they must ensure learners understand what constitutes malpractice and the potential consequences of copying or misusing technology.
However, in a six-page section of her report devoted entirely to AI and assessment, Professor Louise Hayward wrote that it can also be used to reduce inequality and lessen the workload for over-stretched educators.
Children ready to learn
Michael McDonald, a primary teacher working in a school near Glasgow, is already introducing AI to his primary-five class.
He told the Sunday Post younger children are not widely using AI for classwork but are interested because they hear about it from older siblings or family members.
"There will be a bigger impact as it becomes more common place and people become more familiar with it," McDonald said.
"As children get older, if they don't really understand the implications of plagiarism or being able to fact check sources, then that's when problems could occur.
"I think that's why it's important that at primary school we're able to teach them at an early age so they don't learn somewhere else, and so it's not just being demonised.
"These apps are going to be around, children are going to be exposed to them, so it's about teaching them how to use it safely."
Teachers sharing tips
McDonald has found success with a number of teaching tools drawn from AI.
One recent example included using a program that allowed his pupils to imagine they were interacting with historical figures and receive responses fashioned on their personalities in real time.
Teachers are also been able to use the technology to plan out lessons in a fraction of the time, with AI tips and tricks now becoming popular in education circles on social media sites such as Instagram and TikTok.
However, concerns have been raised about the lack of official guidance for Scottish schools on how and when AI should be used.
All of the teachers we spoke to said they had received no formal training beyond the SQA note sent to schools.
Survey reveals growth of AI
A recent survey by RM Technology, a leading supplier of technology and services to the education sector, found 65% and 55% of students in Glasgow and Edinburgh respectively use tools such as ChatGPT to assist with their schoolwork.
Their survey of 1,000 students and 500 teachers across the UK found AI is becoming increasingly pervasive in classrooms.
Two-thirds of teachers believed they are regularly receiving work written by AI, with more than half of students in Glasgow and Edinburgh using the technology to answer maths problems.
Anthony Macdonald, a secondary teacher in Inverclyde, said the children he works with are starting to pick up AI through popular social media apps such as Snapchat.
Macdonald said he has received no formal training on the subject but hoped this will be made available soon.
"We would hope that by the time exams are coming up that the SQA will be talking about introducing guidance on this – certainly for next year if it isn't realistic for this year," he said.
"Our concern would be children using it to help with coursework but we've been trying to make sure they know not to use it for that purpose.
"We went on to test it as teachers, just out of interest, to ask it a few things and see what it would come back with.
"It did answer with the right paragraphs but they weren't necessarily structured the way we would teach it, so it would be quite easy to spot if someone was using it to cheat.
"These things are becoming more sophisticated though so I'm sure it will become more advanced as time goes on."
AI 'not without risk'
Lindsay Paterson, an Edinburgh University emeritus professor of education policy, strongly disagrees with the assessment AI could help break down barriers of inequality.
He believes poorer children could be set further behind if their affluent peers are able to access the technology more easily.
Writing for the Reform Scotland think tank, Paterson said AI is likely to become a new "dimension of inequality", arguing access to the best equipment will be rationed by affordability.
Anne Keenan, assistant secretary for education and equality at the teachers' union the EIS, also warned that use of AI in schools is "not without risk".
She said: "As AI becomes more prevalent within society, it is essential that students are not only educated in the perceived benefits of AI but are able to assess any risks and the impact of those risks on their education, their qualifications and on their life choices more generally.
"Young people need to be supported by parents or carers, as well as their teachers, in learning to be responsible citizens in any engagement that they have with AI.
"Teachers must also be given sufficient training in AI, as an integral aspect of initial teacher education and through quality professional learning opportunities to identify the impact it might have, both positive and negative, on learning, teaching and assessment, and on wider professional considerations."
The Scottish Government was approached for comment.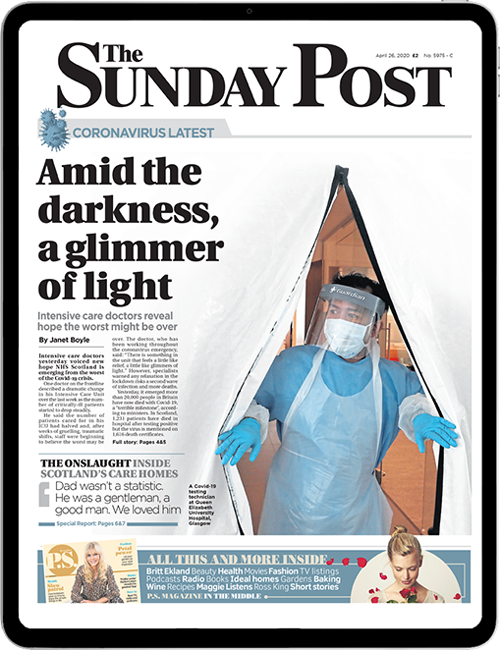 Enjoy the convenience of having The Sunday Post delivered as a digital ePaper straight to your smartphone, tablet or computer.
Subscribe for only £5.49 a month and enjoy all the benefits of the printed paper as a digital replica.
Subscribe