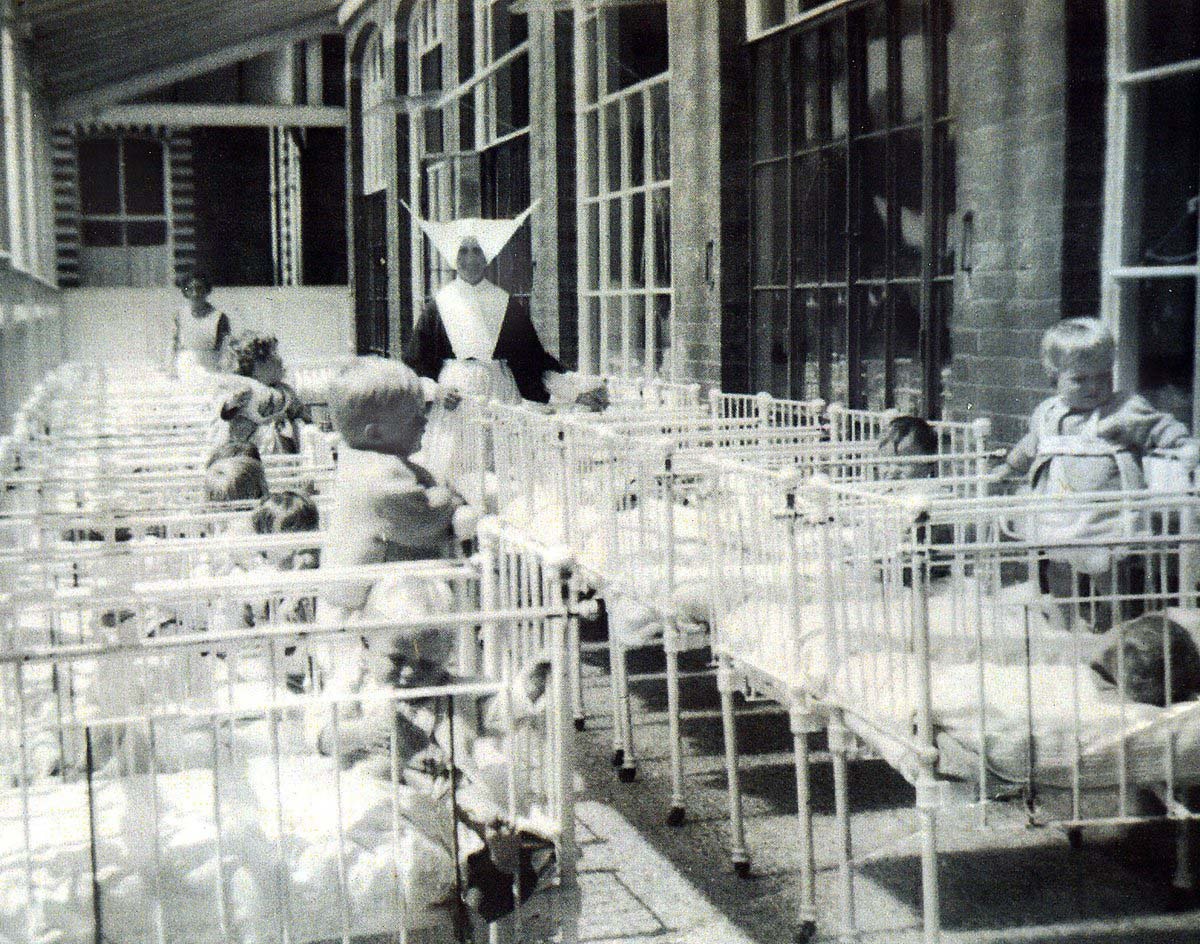 THE religious order which ran the orphanage where up to 400 children were secretly buried in a mass grave has finally promised a memorial to mark their lives.
The Daughters of Charity of St Vincent de Paul pledged to build a memorial naming all the lost children of Smyllum in response to our campaign to remember them.
Nicola Sturgeon: It's a terrible, old cliche to say our children are the future. That doesn't make it less true. Or less important
Three weeks ago, we revealed how at least 402 babies, toddlers and older children died while being looked after by the nuns at Smyllum Park in Lanarkshire and were believed to be buried at a nearby cemetery.
That was nearly three times the number of children the religious order had claimed were buried in an unmarked, mass grave.
Some families of loved ones who died at Smyllum Park, which opened in 1864, told us they had no idea where they were buried until our investigation.
Smyllum's Children: Lanarkshire kids' home scandal revealed as hundreds of orphans laid to rest by nuns in mass grave
Others spoke of their dismay that the children's names had not been remembered at St Mary's Cemetery in Lanark – while nuns who died there were named on black marble headstones just yards away.
After weeks spent refusing to discuss our revelations, the Daughters of Charity, an organisation worth £60m in the UK alone, has finally agreed to build a new memorial to mark the short lives of the dead children.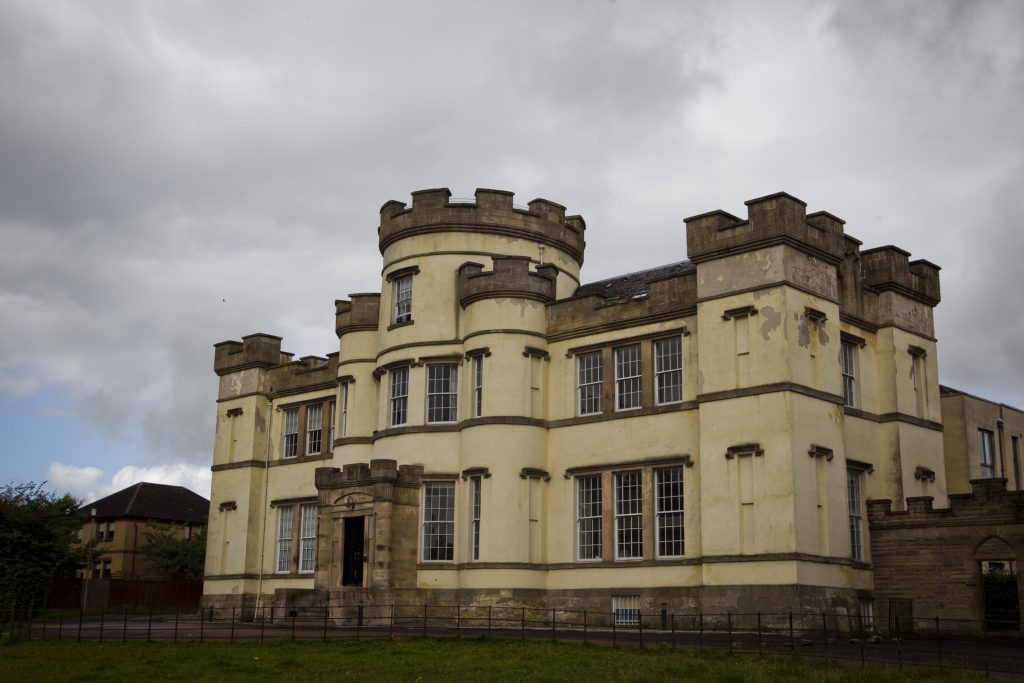 It is understood the order – which is due to face the Scottish Child Abuse Inquiry in November to answer allegations that physical and sexual abuse was carried out at Smyllum Park – is currently investigating exactly who is buried at the Lanarkshire cemetery.
When its internal probe is complete, the charity has vowed to build a new monument to the dead children.
The nuns had previously said 150 children might be buried there and erected a headstone in 2004 under pressure from campaigners but included no names.
'Sweet Jesus have mercy on the souls of the children of Smyllum': For 100 years, the words that were their only memorial
The Daughters of Charity said: "Once the full list of names of those buried in the plots without headstones in St Mary's Cemetery has been verified, we will work with the families and their representatives on a new memorial stone naming and honouring all the children buried there."
Yesterday, the decision was welcomed by politicians, campaigners and relatives of children who died at the home, which closed its doors in 1981.
First Minister Nicola Sturgeon said: "A memorial recording the many young lives which ended there seems appropriate. I am pleased to hear that the Daughters of Charity have agreed to build a memorial."
Jack McConnell, who, when First Minister, apologised to victims of care home abuse in 2004, welcomed the memorial pledge but said too many organisations which ran homes had, so far, refused to be honest about what had happened there.
He said: "The culture of secrecy has to end and the truth has to be recognised.
"This memorial will mean a lot to the families who have suffered too long so this is a welcome decision."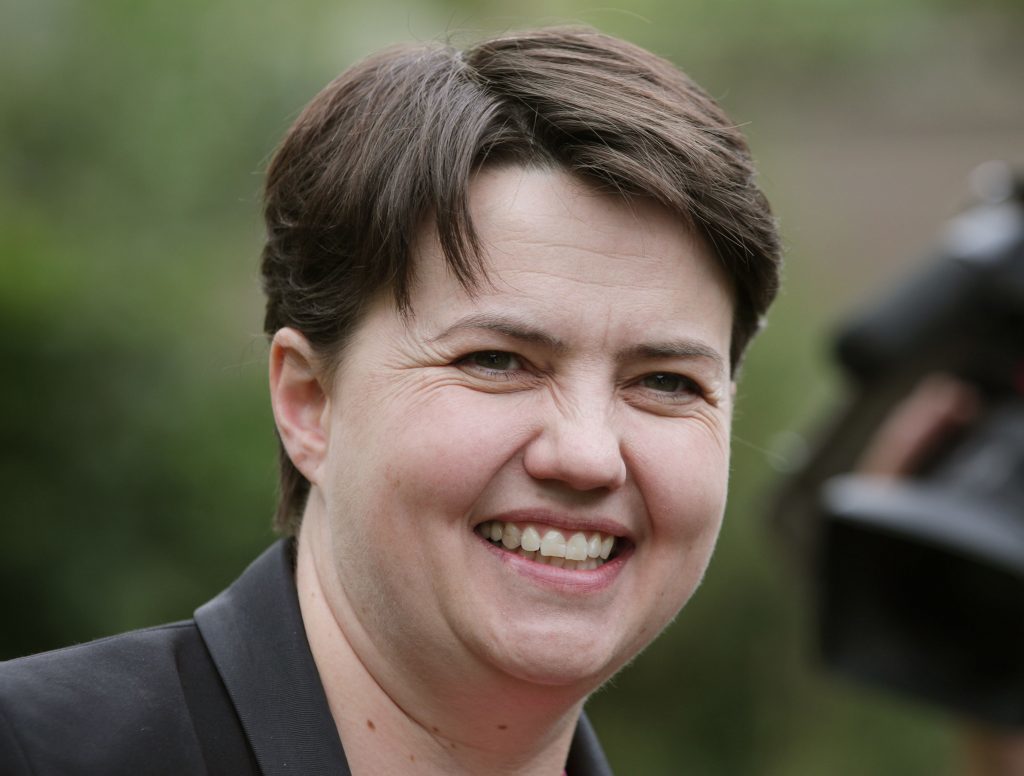 Scottish Conservative leader Ruth Davidson said: "This is the right decision, and a welcome victory for an effective campaign from The Sunday Post.
"We can only imagine the lives these children would have led.
"The very least they deserve is a memorial to show the world hasn't forgotten them."
Interim Scottish Labour leader Alex Rowley said: "This is the right decision and is thanks to important campaigning.
"I hope the families involved are consulted on what they would find an appropriate memorial."
Smyllum nuns in £6 million land sale: Politicians back our campaign for memorial to orphans as we reveal Sisters' plan to sell up
Eddie McColl, 73, whose teenage brother Francis, 13, died in August 1961 while living at Smyllum Park, said: "I've been calling for a memorial like this for years.
"They've never been able to tell me where Francis is buried.
"All the children who died and are buried should have been acknowledged and remembered.
"It has always been the very least that could be done. Just now there is no way for me to pay my respects to my brother.
"It's good that we are finally getting answers and a memorial – it's been torture not knowing where my brother was buried."
Our three-month investigation – carried out with BBC Radio's File on Four – involved scouring death certificates to find children who had lived at Smyllum, near Lanark.
The family of four-year-old David Carberry said they were positive he was buried at St Mary's cemetery in 1955 after dying of bronchopneumonia. His elder brother said the family welcomed the news that his death would now be recorded on a memorial.
Leon Carberry, a former police officer who lives in Australia, said: "It's a positive step and something we would welcome.
"I will hopefully travel back to Scotland when it gets done to pay my respects to my dead brother."
But campaigners also voiced caution, saying that the Daughters of Charity should be judged by its actions rather than its words.
Janet Docherty's late husband Frank, a former Smyllum resident, fought for a headstone to be erected in 2004.
At the time, the nuns said they could not detail how many children were buried at St Mary's and the stone did not name any of them.
She said: "Frank would have been delighted by this but also would be quite cautious. All he ever wanted was for the poor children to be remembered properly. But the Daughters of Charity would only supply him with incomplete records.
"He was stone-walled and even told they couldn't afford to build a memorial so it's somewhat surprising that they now seem confident that they can find out exactly how many kids died there."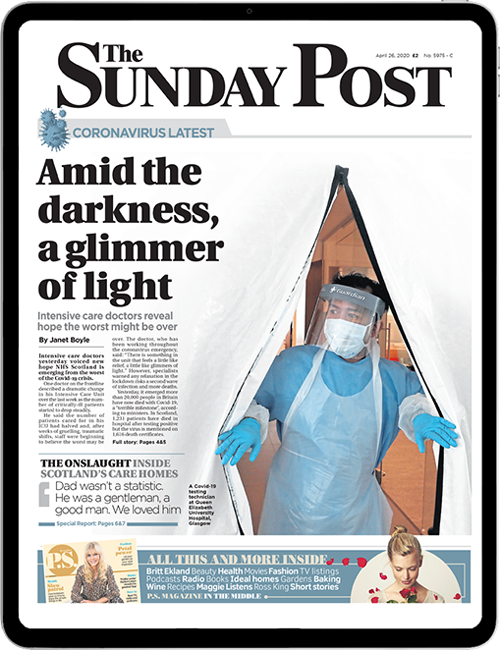 Enjoy the convenience of having The Sunday Post delivered as a digital ePaper straight to your smartphone, tablet or computer.
Subscribe for only £5.49 a month and enjoy all the benefits of the printed paper as a digital replica.
Subscribe