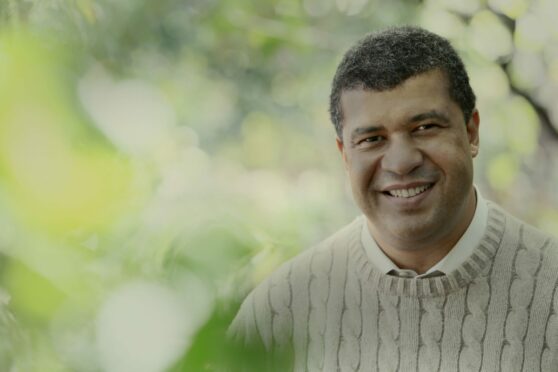 Adam Oyebanji's life reads like the fiction he writes. Once homeless, he went on to become a barrister, later jumping into counter-terrorist financing, helping banks choke the money supply that builds weapons and narcotics empires and human trafficking networks.
These days he is part of a banking compliance team working to deliver crippling sanctions on Russian oligarchs linked to the Kremlin. It's a task he cannot talk about in detail. But, surprisingly, it's a job that "leaks into" his other passion, writing sci-fi.
Speaking about his debut fiction Braking Day from the home he shares in the US with Barbara, his retired death row lawyer wife, he tells P.S: "I spend most of my time looking at spreadsheets but what I do matters. It's the banks that have to track down the oligarchs, to track their accounts, and work out money flows, and stop that.
"Sanctions really affect people and institutions who are invested literally and psychologically in the world at large. You can drop a bomb on a factory, and do a lot of damage and kill a lot of people, but you can have the same effect on the factory if it cannot pay its bills, but no one is dead. You should at least think about sanctions before bombs."
Braking Day follows Ravinder MacLeod, born on a generation-ship that fled an AI-ravaged Earth 130 years before in search of a new home. Against extreme odds, The Archimedes and its two sister ships are finally nearing Destination World and their final challenge: slowing down. But not all on board want the journey to end.
Oyebanji – born in Coatbridge to a Nigerian father Ali and Scottish mother Allison – reveals how his professional experience filters into his fiction. "In my day job there is a huge web of individuals and teams I work with and for, to make good things happen in terms of stopping resources getting to people who shouldn't have them." Teamwork is reflected in his main character. "Ravi has friends and a team. There are times in the book he is at a bit of a loss and other people step up. In many ways, it is all of them together moving through the conflict. Ravi is not a towering figure of physical prowess and mental genius who can move galaxies, he's just a guy, but he has a moral compass."
He adds: "Moving untold trillions of miles from one star system to another requires resources and in banking you are dealing with resources all the time. In Braking Day you have this situation where there is enough fuel to stop, but not enough to make mistakes. They started out with plenty of water, now it is running down."
The writer, who was in boarding school in England when his Nigeria-based parents decided suddenly to leave the country after a change of government, found himself living in homeless accommodation with them in Airdrie just as he was about to take crucial exams. He credits the local Caldervale High School for helping putting him on the path to graduation from both Birmingham University and Harvard Law School. The writer, who had planned to move to Edinburgh in 2020 when the pandemic got in the way, is still planning to return to Scots soil.
"The plan is to keep working once we are in Edinburgh," he says. "I write because it's fun. If I hadn't sold Braking Day I would have put it in a drawer and written something else. I'm not sure how much fun it would be if I had to eat on the back of it."
---
Adam Oyebanji – Braking Day, Jo Fletcher Books, £20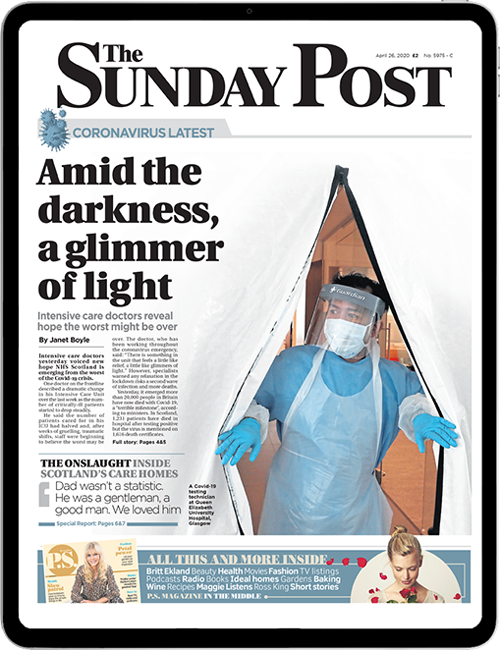 Enjoy the convenience of having The Sunday Post delivered as a digital ePaper straight to your smartphone, tablet or computer.
Subscribe for only £5.49 a month and enjoy all the benefits of the printed paper as a digital replica.
Subscribe