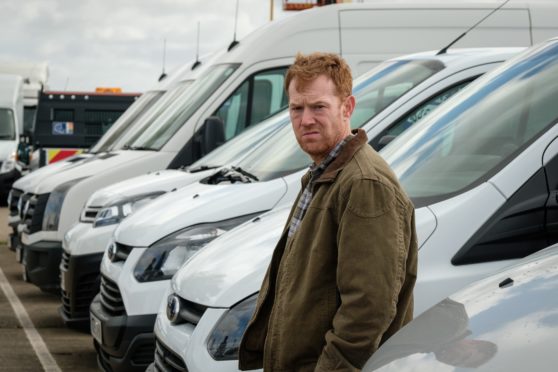 Politicians and trade unions have backed a new film exposing the harsh realities of the gig economy and zero-hours contracts.
Acclaimed Scottish screenwriter Paul Laverty won worldwide acclaim for his portrayal of austerity Britain in I, Daniel Blake. The Ken Loach-directed film, which exposed the cruelty of benefit sanctions and highlighted the rising use of food banks, won awards at Cannes and the Baftas and was even raised at Prime Minister's Questions when Jeremy Corbyn urged Theresa May to watch it.
Now, in his new film, Sorry We Missed You, Laverty has turned his attention to the gig economy, which often leaves struggling families overworked and underpaid.
The Edinburgh-based screenwriter said: "When we did the research for I, Daniel Blake, we went up and down the country talking to people in food banks, listening to their stories about how they arrived there.
"But what struck us was the number of people there who were working. The working poor. People on zero hours contracts or other precarious contracts. Three in four children in poverty have a working parent."
Scottish Lib Dem leader Willie Rennie said: "This powerful film should be a wake up for all companies and employers who provide precarious, unsustainable work in return for a pittance.
"Companies, from Amazon all the way through the councils, who provide social care need to understand that their workforce need to be looked after rather than treated as a line in a budget sheet. These people often don't have a big voice so this film speaks for them."
Louise Gilmour, GMB Scotland's senior organiser for manufacturing, said: "Anything that shines a light on exploitation in our economy deserves the broadest platform possible. We are now in a second decade of austerity and income inequality has never been greater.
"Amazon are a case in point of that, employing thousands of people on some of the lowest terms and conditions possible. Hopefully this film rams this home to a wide audience about what is happening every day in our economy."
Sorry We Missed You follows the fortunes of Ricky and his family, who have been fighting an uphill struggle against debt since the 2008 financial crash.
Ricky, played by actor Kris Hitchen, is a delivery driver who is under so much pressure he does not have time to eat or even go to the toilet. He works for a delivery company which avoids basic employment legislation by taking drivers on as self-employed agents. However, they can be fined £100 if they miss a day's work and cannot find a replacement driver.
Laverty said: "What struck us was this new contractual language. You're no longer an 'employee' but you're an 'owner' or 'franchisee'. But all this language does is transfer risk from the company to the driver."
During his research, Laverty interviewed delivery drivers, accompanying some of them on their routes and even delivering parcels.
He said: "Some of them are delivering 200 parcels a day. They're exhausted. They don't have enough time to eat. There are pictures of their children on the dashboard but they don't get time to see them.
"After a day like that, when you go home, what energy have you got to deal with children, their complexities and their needs? Especially if they're teenagers and they need a guiding hand at critical moments in their life. If things don't go well in those years, they can be knocked off track forever."
A preview of Sorry We Missed You has been seen by Ruth Lane, the widow of a diabetic self-employed courier who died of the condition after missing medical appointments because he felt under pressure to keep working.
He was charged £150 by DPD when he missed a day's work to attend a hospital appointment.
Laverty said: "For Ruth it was very emotional. She recognised that world. I felt heart-sorry for her to think that her if her husband Don had been properly taken care of, he would still be with her today."
---
£88 billion
estimated wealth of Amazon owner Jeff Bezos
2 billion
items with one-day delivery ordered by Amazon Prime customers last year
£10.60
hourly rate for some Amazon van drivers
---
Laverty's research also saw him interview a driver whose wife was dying of cancer.
"She was only 30 and they had young children. He asked for more time off but the company he worked for refused. Because the depot was so busy, they actually gave him more work.
"I saw people trapped between the devil and the deep blue sea. Totally unnecessary. But it made sense to the bottom line for these corporations. Individual lives didn't matter."
Like I, Daniel Blake, Sorry We Missed You was filmed around Newcastle upon Tyne but Laverty said the story could have easily been set in a Scottish city or town.
He said: "I spoke to lots of Scottish drivers. It's the same model everywhere." Laverty interviewed a former Amazon driver in Dunfermline on the day owner Jeff Bezos became the first person to top $100 billion on the Forbes list of the mega-rich.
"He realised then he was one little cog in hundreds and thousands of wheels and that his blood, sweat and tears was helping to make Jeff Bezos the richest man in the entire world."
---
Last month it was revealed that Amazon had paid just £14m in UK tax in 2018 despite a turnover of £11bn. The Scottish Government awarded Amazon £7.5m in grants between 2005 and 2015.
Laverty said: "Companies like Amazon have so much influence that politicians are desperate to keep them happy. Not only do you see massive exploitation of workers, you also see these giant companies playing off one country against another. The result of which is to get grants from different countries around Europe. Then they pay such a tiny percentage of their tax. It may be legal but it's totally immoral.
"When there's austerity all around the world, the politicians are kissing the ground which these corporations walk on. It's an absolute disgrace."
In Sorry We Missed You, Ricky's wife Abby, played by Debbie Honeywood, is an overworked carer for an agency.
She provides personal care for elderly and disabled people and is not paid for the hours she spends travelling to their homes.
Laverty said: "Carers are having to deal with really complex problems in very short time slots of only 15 minutes. Many of them are on zero-hours contracts. They'll work a couple of hours in the morning and then a couple of hours at lunchtime.
"They'll work a few more hours here and there and then there's tuck-ins at night-time. Their whole working day is spread out but many of them don't get paid for travelling time. That might suit corporations but it doesn't suit families. What is the point of work if it means you can't see your own children?"
He added: "One carer showed me her mobile phone and on her day off she'd been contacted 37 times by the company asking her to come in. If I had that in the script, people wouldn't have believed me. In a way, the truth is much wilder than we ever portray in the film."
Amazon responded to the criticism: "We provide a safe and positive workplace providing good jobs where all permanent associates receive industry-leading pay, starting at £9.50 per hour, and comprehensive benefits from day one.
"We are committed to ensuring that the people contracted by our independent delivery providers are fairly compensated and are treated with respect, and this is reflected by the positive feedback we receive from drivers every day. Allegations to the contrary do not represent the great work done by more than 100 small businesses generating thousands of work opportunities for delivery drivers across the UK."
Sorry We Missed You is in cinemas from Friday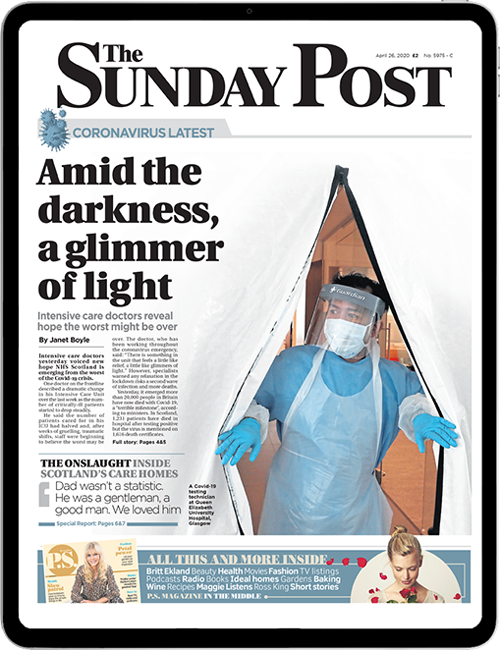 Enjoy the convenience of having The Sunday Post delivered as a digital ePaper straight to your smartphone, tablet or computer.
Subscribe for only £5.49 a month and enjoy all the benefits of the printed paper as a digital replica.
Subscribe