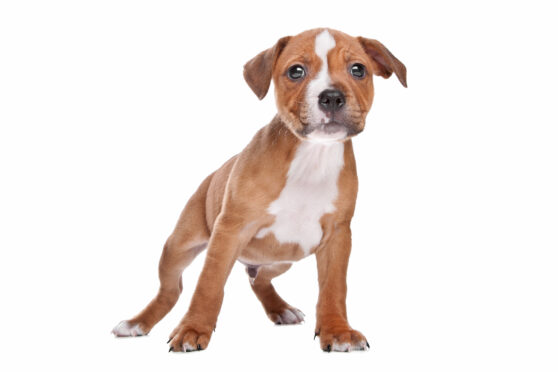 Pets abused and neglected by cruel owners have become the latest victims of the backlog in court cases caused by the pandemic.
Logjams in the legal system have meant dogs and cats are being kept in the custody of welfare charities for months longer than normal, the Scottish Society for the Prevention of Cruelty to Animals reveals.
They include animals taken into care by the Scottish SPCA after their owners have been charged with cruelty and neglect. The charity says that, before the pandemic, they were able to rehome animals more quickly when owners were convicted.
But a backlog of animals built up at charity shelters when Covid slowed the courts system. In September, legislation came into effect in Scotland to allow the Scottish SPCA to rehome animals taken into and trapped in care after owners were charged.
The Animals and Wildlife (Penalties, Protections and Powers) (Scotland) Act 2020, had a new section inserted into the Animal Health and Welfare (Scotland) Act 2006 allowing charities to rehome animals involved in court proceedings.
It came into effect at the end of September. However, the Scottish SPCA said that does not apply to animals seized before then: "That means many are still in our care awaiting decisions from the court."
Those waiting longest were the hardest hit. Dozens of dogs and cats are now caught up in animal custody as owners queue to go to court. A huge backlog of cases built up in Scotland's criminal justice system when courts were shut to all but the most serious cases during lockdown.
In June there were 33,598 cases waiting to be heard. Court chiefs have warned it could take a decade to clear the backlog. Mick Flynn, chief superintendent of the charity, said: "We have around 100 animals in long term awaiting owners' court cases being called.
"There were previously delays because some cases were cancelled at the last minute and given new dates but now, because of the unavoidable restrictions caused by Covid, that time is even longer.
"Some dogs seized as ­puppies are eventually rehomed when they are three and that is a lot of lost years in any dog's life where it could have been living with a loving family. Some were only weeks old when seized with their mothers from puppy farmers and are now spending very formative years in kennels.
"We can and do seek to rehome animals through civil cases but doing that for every long-term dog or cat in care would cripple our charity financially."
In 2020, temporary refuge dogs spent an average of 203 days living in kennels, the charity reports.
It adds that it provides care and accommodation for approximately 1,500 temporary refuge animals each year, at an estimated cost of more than £500,000 per annum.
Scottish SPCA chief executive Kirsteen Campbell said: "Rescue animals are taken from dire situations which should be a turning point in their lives. Sadly, in situations where an owner refuses to sign mistreated or neglected animals over into our care, seizure can mark the start of a long, complex process that takes months or even years of legal wrangling.
"Whilst our dedicated animal care teams provide first-class rehabilitation and support, a rescue centre is no substitute for a loving home and animals can deteriorate when held in such conditions for a prolonged period of time.
"The rampant expansion of the puppy trade and swell in public demand for companion animals in recent years has led to us doing ever more work to tackle low-­welfare animal breeders and dealers and this legislation will allow us to move these animals on quickly. Not only will this benefit their welfare, it will free up critical space in our rescue centres for more animals in need.
"I am particularly proud of the role the Scottish SPCA has played in driving this change through supplying evidence, engaging with MSPs and highlighting the emotional cost the previous temporary refuge situation has on people and animals. We are the first place in the UK to introduce such reforms and it will transform the lives of tens of thousands of rescue animals for years to come."
The Scottish Government has responded to the backlog with innovations such as remote jury centres, which allow jury trials to go ahead with jurors watching procedures on video – and has committed £50 million this year to its Justice Recover, Renew and Transform programme to reform the courts and increase the throughput of cases.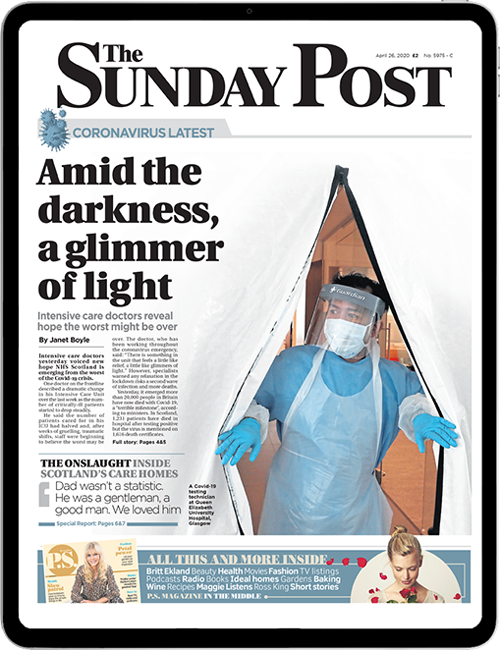 Enjoy the convenience of having The Sunday Post delivered as a digital ePaper straight to your smartphone, tablet or computer.
Subscribe for only £5.49 a month and enjoy all the benefits of the printed paper as a digital replica.
Subscribe