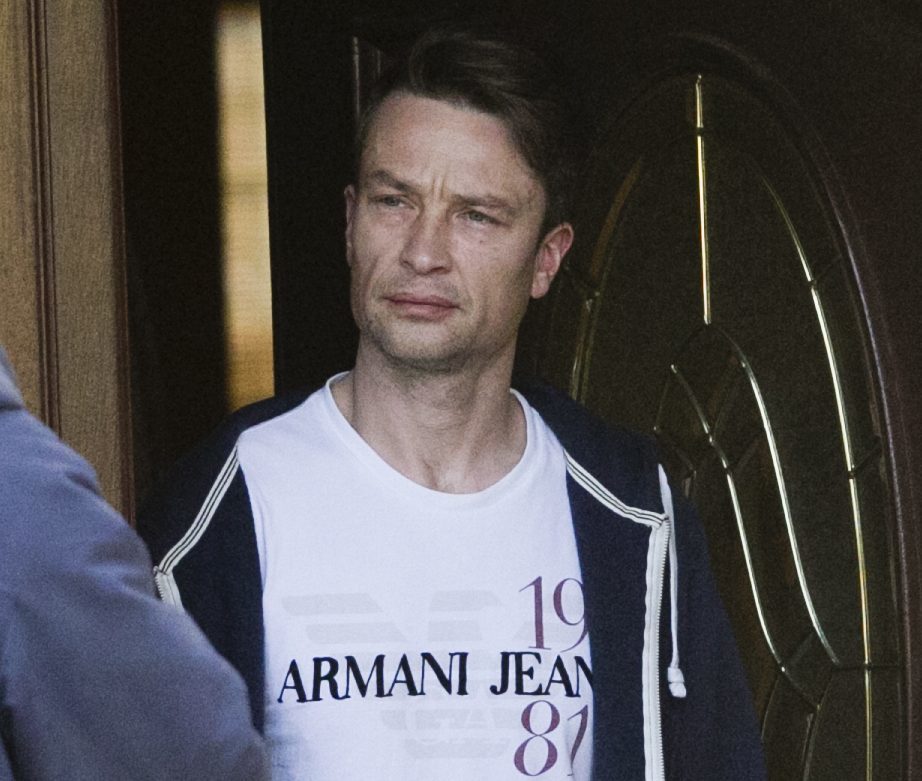 THREE women terrorised for years by a serial domestic abuser yesterday voiced anger and disbelief after he was spared jail.
The survivors told of the abuse and violence inflicted by businessman Jamie Doak and condemned his sentence.
He had beaten them, pinned them to the ground, threw phones and televisions at them and broke their bones between 2001 and 2014.
Despite being found guilty at Perth Sheriff Court, Doak walked free after being sentenced to community service.
This disgusted his victims, Joanna Chac, Julie Mailer and Joanna Perrett, who demanded fundamental changes in how domestic abuse is investigated and prosecuted.
Doak, a 41-year-old steel firm boss, was found guilty of four out of 11 charges but was sentenced to 240 hours of community service by Sheriff Christopher Shead.
The thug had refused to accept his guilt and denied a string of charges, dismissing his victims' claims as "nonsense".
But a jury at Perth Sheriff Court found him guilty of four charges of assaulting and injuring the three women.
Yesterday, they united to claim Doak should have been jailed and insist that the courts still do not treat domestic abuse like other violent crime.
We can also can reveal the businessman, from Menstrie, has previous convictions of harassing at least three other women across Scotland between 2013 and 2015.
Joanna Chac, 36, a waitress who has two children with the abuser, was in a relationship with Doak between 2008 and 2016, and was subjected to years of physical and mental abuse.
Joanna said: "The sentence is an absolute joke. What was the point of going through all of this for nothing? The justice system has completely failed us."
Julie Mailer, 35, started a relationship with Doak when she was just 19 but said he quickly started controlling her, and his behaviour turned more violent until they broke up.
The hairdresser said: "There is no justice. This is not the first, or even second time he has stood in front of a judge for a similar thing. He is a serial offender, and it is inevitable that this is going to happen again to someone else.
"Compared to what we went through, 13 years of torture, for a few weeks of community service, it's just hellish.
"Domestic abuse I think is treated differently than other violent crimes. But this was still violence committed against another person. Just because it happened in a house, or against someone who was in a relationship with him, doesn't make it any different.
"The public probably have an idea of that because they live in the real world. But the man on the bench doesn't have a clue.
"It was a jury of his peers who convicted him, but one man who sentenced him.
"A normal person would have been disgusted to the core at what he got."
Joanna Perrett, 33, first met Doak at a wedding and started a relationship in 2006.
During that time, she said she was controlled and manipulated by Doak and at one stage had her wrist broken.
The animal welfare worker said: "It's laughable, comparing what we went through to what he got.
"[We suffered] years of abuse, for him to do 240 hours of work.
"If his was a random person he had attacked, it would be treated completely differently.
"I would still encourage women to come forward and report abuse, but I do feel like we've been really let down here."
In January 2016, Doak was sentenced to 120 hours of community service, as an alternative to custody, after bombarding a Glasgow woman with emails, phoning her and turning up at her house uninvited over eight days in September 2015.
Doak was also told to pay compensation to two other women and hit with a £440 fine after threatening them at a house in Torryden, Perthshire in August 2013.
He admitted going to the house uninvited, shouting, swearing, and threatening the pair with violence.
Doak also has convictions for assaulting a police officer at his former home in Blackford, Perthshire, being in possession of drugs and assaulting someone while on bail.
Scottish Women's Aid chief executive Dr Marsha Scott said Scotland has a "very long way to go" to improve justice for domestic abuse victims
She said: "There are broader questions and issues here about the justice system and how we respond to domestic abuse.
"At present the tools we have to deal with domestic abuse aren't good enough. The new law on domestic abuse making its way through the Scottish Parliament has the potential to strengthen these tools and equip our justice system to respond in a way that reflects women's lived experience of domestic abuse.
"Although we have seen many improvements over the years, Scotland has a very long way to go in terms of our justice system, but also the way in which our cultures, institutions and attitudes tolerate domestic abuse and other forms of violence against women and children."
Doak declined to comment when approached at the home he shares with his pregnant girlfriend.
Julie's story
'He broke my nose and he controlled me'
I still have a hole in my floor from when he wrecked my place, one of the times it happened.
He broke my nose, he told me how to wear my hair, and he controlled me in a way that I didn't realise until it was too late.
He said that I shouldn't wear my hair back or put it behind my ears because it made my ears look big.
He used to say I would never amount to anything. I would never have my own businesses, I was lazy.
I do have my own salon now, I'm so proud of that.
Some days are more difficult than others, and it has affected my relationships.
But I'm moving on.
Joanna's story 
'I wasn't allowed to speak. I was scared all the time'
After I had the kids, He kept telling me I had to get back to the shape I was before I had the girls.
He took me to a plastic surgeon. I sat there saying nothing, and he was describing what he wanted done.
He said he wanted my stomach flatter, my breasts bigger. I wasn't allowed to speak and he was just talking to the doctor. I think the doctor thought it was very strange.
He would call me stupid and a mink because I lived in a council house, push me and hit me.
He would say I was a prostitute, I was disgusting.
I was scared all the time.
Joanna's story
'I moved in with him, that's when it got really bad'
When he first assaulted someone I stood by him and didn't believe he did it – that's how manipulative he was.
When I found out it wasn't just me who had been attacked, I felt ashamed.
I wish I could have protected Joanna (Chac) and I think Julie feels the same about me.
We all met in court and realised there were three of us who had been through the same thing and wished we could have stopped it happening to each other.
I moved in with him and that's when it just got really bad but it's hard for me to talk about it.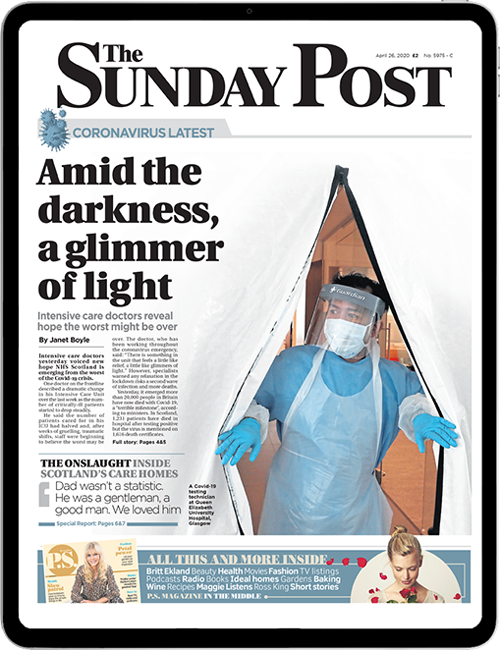 Enjoy the convenience of having The Sunday Post delivered as a digital ePaper straight to your smartphone, tablet or computer.
Subscribe for only £5.49 a month and enjoy all the benefits of the printed paper as a digital replica.
Subscribe