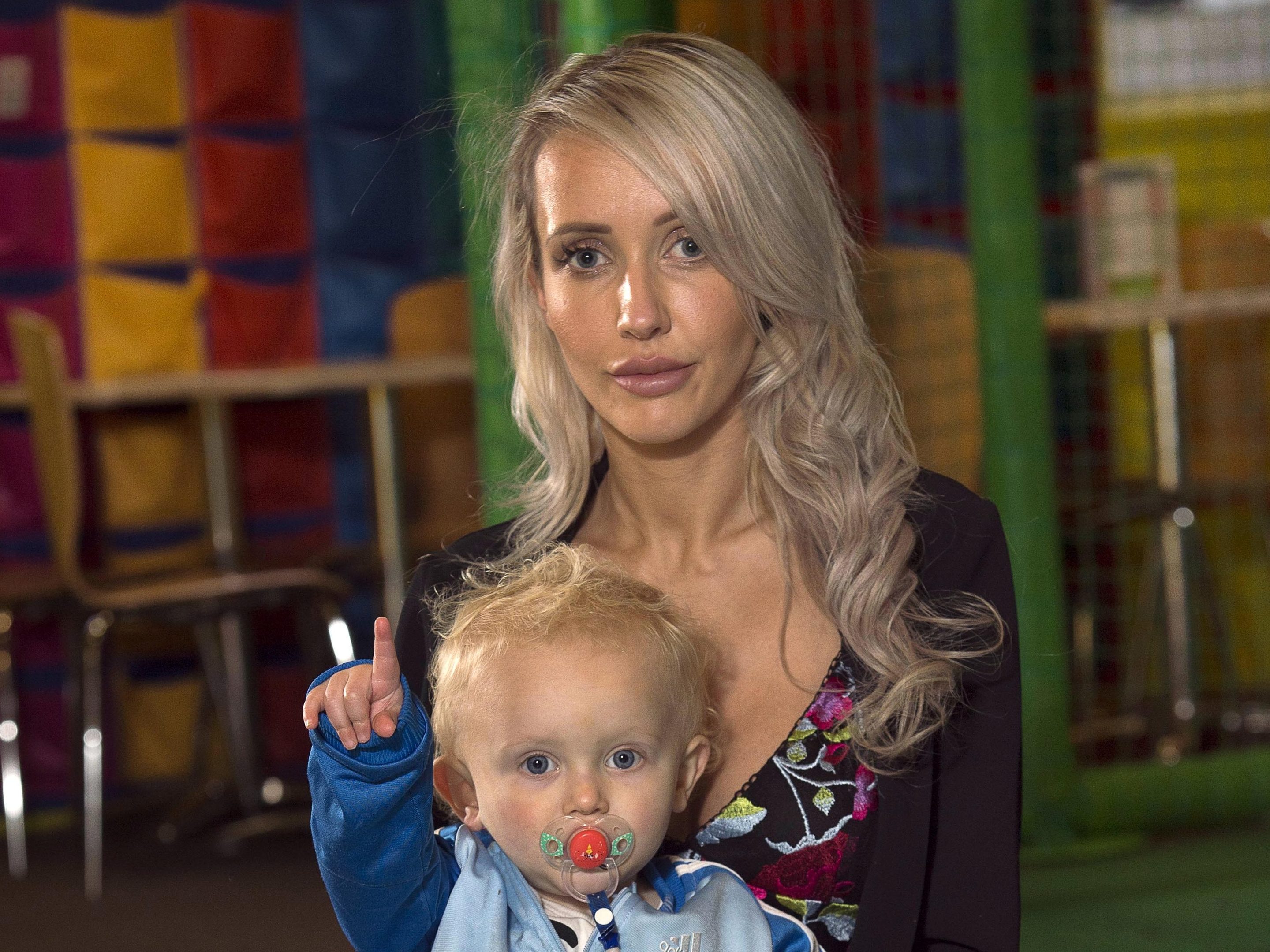 A Labour MP yesterday called for a comprehensive public spending review before Scots are asked to pay more tax.
Ministers are ready to raise income tax rates for many workers in next month's Scottish Government budget with every Holyrood party bar the Tories previously backing rises to protect public services.
The move could increase annual revenue by £300m but critics fear the cash will do little to improve services and say the priority should be ensuring funds are spent more effectively.
Edinburgh South MP Ian Murray has called for a spending review while experts have warned the planned tax rises might not be enough to cover the soaring costs of big ticket items such as the NHS or free higher education.
Mr Murray said: "Many of my constituents tell me they would pay a little more tax if it wasn't wasted and if those with the broadest shoulders paid more.
"Given Scotland already receives £1400 per head more in public spending but health, education and other public services lag behind that of England, many will rightly question if our taxes are being spent properly.
"There is no point in just raising more money without fundamental analysis and reform of public services to make them fit for the 21st Century.
"Likewise, there is little point in the Scottish Government increasing individual taxes to give massive cuts elsewhere like they intend to do for air passenger duty.
"Governing is the politics of priorities and many will see the state of Scottish public services and conclude that the SNP's priorities are all wrong."
Earlier this month, First Minister Nicola Sturgeon published four options for the future of income tax with the steepest increases for those on the biggest salaries.
The move, which would involve a shake-up of tax bands, was part of a bid to get at least one of the SNP's political opponents on board ahead of next month's Scottish Budget.
If a deal is struck then the changes are likely to come into force in April next year.
Ms Sturgeon admitted the options posed tough questions but added that "we must consider if the time has come for those who earn the most to pay a modest amount more".
Economist John Mclaren said: "If we are talking about raising serious money, north of £300m, then I can't see how you do that without raising the basic rate.
"The political challenge is if people say yes, I like the look of Scandinavian-style public services but I don't want to pay Scandinavian-style taxes. But that is where we are heading if the current rate of spending and commitments are to be sustained in the context of UK Government cuts."
Critics say services must be prioritised to ensure those most in need get most help. They say Scotland-only universal benefits such as free prescriptions, which cost around £60m a year, concessionary travel, and free tuition give better-off people unnecessary help while vital services for the worst off are under threat.
One of the biggest financial challenges in the coming years will be funding the SNP's ambitious plans to expand free nursery provision, with spending on childcare set to double to £840m a year by 2022.
Professor Graeme Roy, director of the Fraser of Allander Institute, pointed out that between now and the end of the parliament in 2021/22 Government resources are projected to decline by about 3% in real terms while the amount needed for the health budget, which accounts for almost half its spending, will increase by 3%.
He added: "The Scottish budget faces a substantial challenge. The Government's own view is clear – they believe that increases in income tax on the top-earning half of taxpayers is an appropriate policy to protect the integrity of public services in the face of ongoing constraint. There remains a gulf between the Government's spending challenge and the role that income tax changes can play in addressing this."
Professor David Bell, an economist at Stirling University, said radical changes in income tax would be a hard sell to the Scottish public.
He said: "Public spending per head is already higher in Scotland and there also has to be assessment of whether increased spending makes the intended difference. Is it value for money?"
Murdo Fraser, Tory Shadow Finance Secretary, said: "The SNP seems to think hitting people in the pocket will somehow result in an automatic improvement in the performance of public services.
"But it hasn't even stopped to think how that money would be spent, or indeed whether or not the current levels are being well spent."
'I would much rather spend it on my son'
Parents of the children enjoying the Playzone soft play centre in Inshes, Inverness, were happy to chat about paying tax.
Many of them are less happy about paying more and few seem convinced that politicians could translate more tax cash into better public services.
Donna Matheson, 28, works part-time as a personal trainer and a lifeguard when she's not looking after her 18-month-old son Cruze at home in Invergordon.
"I don't feel like our services are atrocious," she said. "I used to live in London and things like the roads are a world apart compared to the way they are up here.
"If it was a choice of paying an extra £100 a month in taxes that went towards better services and keeping it as it is now, I'm happy enough with things to say I'd keep it as it is.
"I'd much rather spend that money on my son."
Couple Kayleigh Toward, 22, and Liam Hay, 23, are looking at buying a house to raise their 11-month-old daughter Madisyn-Grace in.
The pair are both working, Kayleigh in a care home and Liam as a chef, but feel it would be unfair asking them to shell out more money in tax.
"We already feel like we pay a fair bit between us as it is," said Kayleigh. "Neither of us drive so we rely on public transport and that can be pretty bad.
"It would be great if that was improved but paying extra tax without any guarantee of what it will be spent on? I'm not sure.
'Education should be the priority'
In recent years, Jim Allen, 93, former captain of the Seaforth Highlanders and retired Church of Scotland social worker, has suffered cancer and a heart attack.
And Jim, honorary president of the Blackhall Bowling Club in Edinburgh, would gladly pay more taxes if they were to support the stellar work of doctors and nurses who saved his life.
He said: "The health service is the greatest benefit that has come during my 93 years of life. I've come through surgery, heart attacks and cancer – the health service has been there."
He added: "When it comes to taxes, education should be a priority."
Club steward Les Dickson, 70, from Barnton, along the Queensferry Road, reckons taxes would be put to good use supporting libraries and improving bus services as the city is becoming less car-friendly.
But Rod Armes, 75, fears it doesn't matter how much tax he pays – you can never guarantee public services will improve as a result.
1 Rod Armes, 75
"Politicians are good at spending other people's money. I'd pay more if it could be proven you'd get better services, but I don't trust councillors or politicians to spend the money."
2. Les Dickson, 70
"My wife is an avid reader and lots of libraries are closing down. If it would improve the library services and better my life, I would say yes to paying a little more. But it's no use politicians saying words; they have to do what they say. If I have to pay more taxes I want to see a difference."
3. Ian Parker, 82
"If the money is spent properly I don't mind paying more. In my 82 years I've learned higher taxes do not guarantee better public services."
4. Jim Allen, 93
"I'd pay more if it resulted in better public services – the NHS that has done so much for me – and education. You've got to have faith in the politicians. Paying higher taxes has the potential to deliver better services."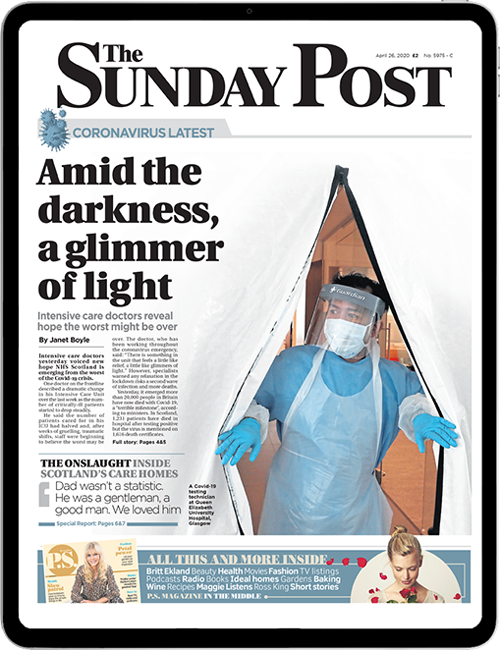 Enjoy the convenience of having The Sunday Post delivered as a digital ePaper straight to your smartphone, tablet or computer.
Subscribe for only £5.49 a month and enjoy all the benefits of the printed paper as a digital replica.
Subscribe