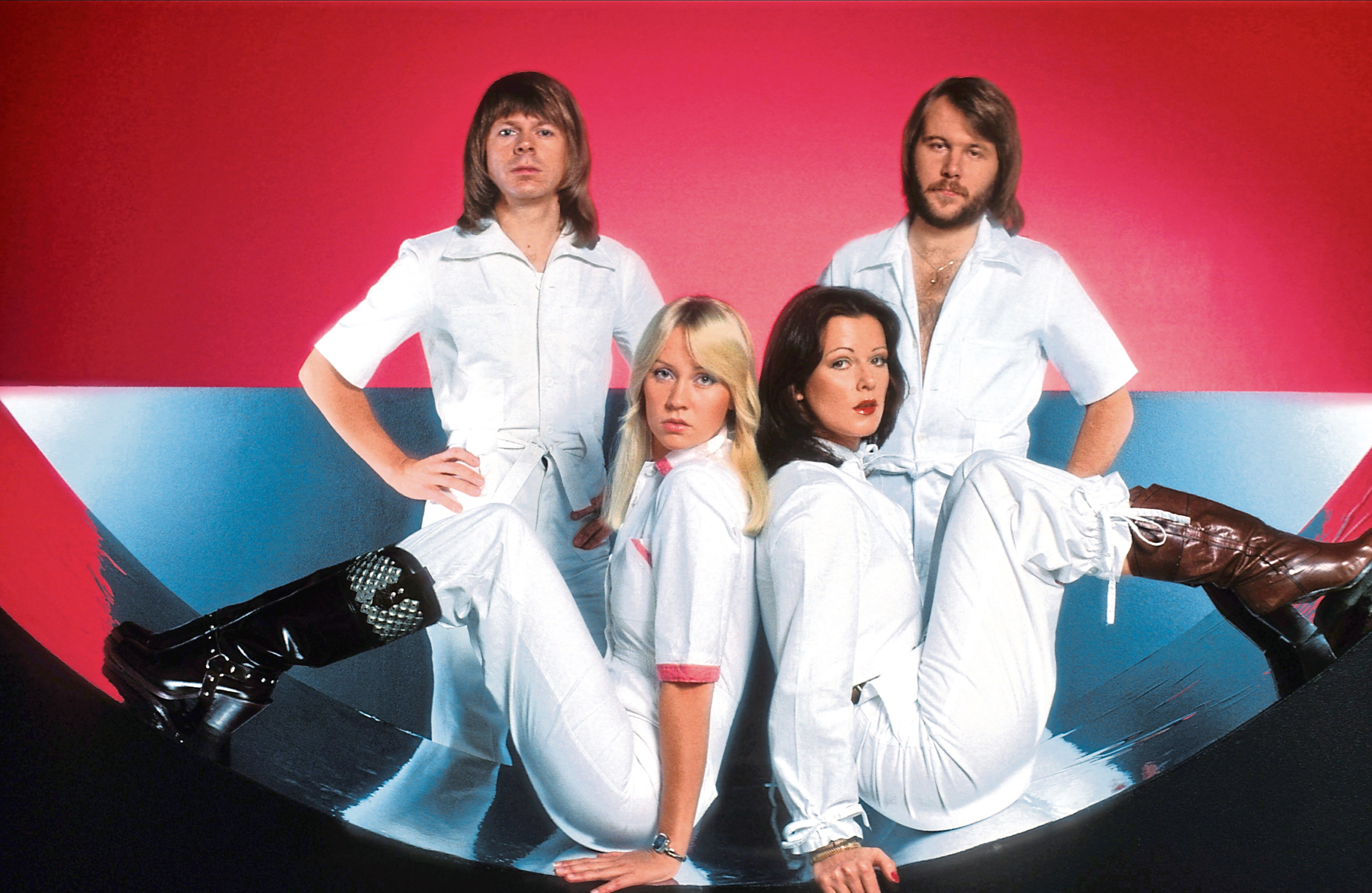 THE morning after Abba had won the 1974 Eurovision Song Contest for Sweden, they awoke believing they had the world at their feet.
The two happy couples, Bjorn and Agnetha Ulvaeus plus Benny Andersson and girlfriend Frida Lyngstad, were now known across Europe.
Play it right and they could achieve the superstardom they craved. As we all now know, that success would come with all its rewards and heartbreaks. But not for a surprisingly long time.
Their winning song Waterloo, written by Bjorn, Benny and manager Stig Anderson, topped the charts in 10 European countries.
The album of the same name, however, fared considerably less well. In the UK, the pop market the group especially wanted to crack, it barely scraped into the Top 30.
Their next UK release, Ring Ring, was actually a re-release. It had failed the previous year and was a dud second time round too. Then came the single So Long. Who remembers that?
Over a year had passed since Eurovision and the group were fading into memory. The signs were that the gamble they had taken with their solo careers in becoming Abba may have been a mistake.
I Do, I Do, I Do, I Do was yet another flop. Though popular in parts of Europe, it looked like Abba in the UK were destined to be yet another Eurovision one-hit wonder.
Eventually the fittingly titled SOS finally caught the attention of the British public enough to make the Top 10.
The jubilant group quickly released Mamma Mia and how we loved that! In January 1976, it toppled the mighty Queen's Bohemian Rhapsody from the top spot. At last, 19 months after Eurovision, Abba had a second UK No 1.
Thereafter hit followed hit. Fernando was another top scorer but it is Dancing Queen that is recognised as the epitome of Abba excellence. It catches the spirit of youth, exuberance and all the things it ought to mean to be 17.
It topped the charts for six weeks here; 15 in Sweden. It also claimed the top spot in the US and to this day remains the group's only transatlantic No 1.
Abba were entering their golden years. Little wonder their next album was called Arrival. This was the international success they had longed for.
The downside was that to fuel that success they had to tour. They needed to travel further, perform more dates and play bigger venues.
Unfortunately none of them enjoyed it. In fact only Frida really liked live performance. Bjorn, Benny and especially Agnetha were happiest in a studio. Agnetha also longed to spend more time with her and Bjorn's young daughter Linda.
The group's 1977 tour took in Germany, the UK and Australia. In every city they were besieged by screaming fans imprisoning them in their hotels for all but public appearances. It was both gratifying and terrifying.
There were rumours of rows between the band members. Abba was not a partnership of equals. Before Abba, both Agnetha and Frida were successful vocal soloists in their own right.
Bjorn, Benny and Stig were now their songwriters and they chose which of the two women would sing lead vocals on any track. That was quite a power, leading to resentments and rivalries.
For all those rumours though, on stage the group were pop pure gold. Crazy costumes, exuberant dance numbers, emotional ballads, catchy pop choruses: They had it all.
Abba: The Album was another monster hit. On the personal front too, all looked rosy. Agnetha and Bjorn had another child, Peter Christian.
Then, to the delight of Abba fans, after nine years together Frida and Benny finally got married. This was October 1978 and it seemed the final piece in the Abba fairytale was in place. Two glamorous couples, all best mates, were living out their dream of music stardom.
But this supposed idyll never existed. The cracks in the relationship between Agnetha and Bjorn had grown ever deeper. Agnetha wanted more time with their young family. Bjorn wanted more work, more recordings and more touring to promote them.
It all became too much. In January 1979, Agnetha and Bjorn announced that they were separating.
Polished and ever professional, they tried to assuage fans' fears. Of course the separation would not affect Abba. Their private lives and professional lives were completely separate. They were still good friends. Theirs would be a "happy divorce".
Few believed such statements. When Bjorn found solace in a new girlfriend, Lena Kälersjö, just one week later, the acrimony intensified. In later years Agnetha admitted that these were indeed very unhappy times and she felt her isolation all the more acutely.
Somehow though Abba did keep that appearance of mature detachment going. Later that year they released their next album, Voulez-Vous. In the autumn they set off on a 40-date concert tour of the USA and Europe.
The gruelling schedule put an enormous strain on everyone. Agnetha, always a nervous flier, was caught in a terrible storm on a flight between New York and Boston. (She was travelling on a different flight to the rest of the group.) The pilot was forced to make an emergency landing at a different airport.
That night's performance had to be delayed 90 minutes while a distraught Agnetha was driven through torrential rain to the concert venue. The following day's concert was cancelled to allow her to recover. Every flight thereafter was an ordeal for her.
Although those US concerts were popular, no date was a sell out. America maintained a certain aloofness to the charms of Abba. It was a different story in the UK. Wembley Arena was sold out for five consecutive nights.
More hits followed and it was beginning to look as though Abba were thriving on Bjorn and Agnetha's divorce.
Bjorn mined the emotions of his new situation with increasingly brutal honesty. In July 1980, the single The Winner Takes It All was released. It is a portrayal of a break up and Bjorn made no secret of which break up was the inspiration.
Agnetha sang such lines as "Tell me does she kiss, how I used to kiss you" and "I apologise, if it makes you feel sad, seeing me so sad, no self-confidence."
Was it ruthless to put her in that position? The song certainly chimed with anyone who'd ever had their heart broken and the song racked up another UK No 1.
The following January, Bjorn married his girlfriend Lena. However, with weird, inverse synchronicity in matrimonial matters, just six weeks later there was bombshell from Benny and Frida.
They made a terse public announcement that their two-year marriage was over. Benny had met someone else. He had fallen in love with Mona Nörklit and wanted to be with her. It was as simple and devastatingly painful as that. There was nothing Frida could do but firmly resist intrusions into her private life from the media.
Again the official Abba line was insistence that the break up had no bearing on their ability to work together.
It was clear though that a group comprised of two sets of divorcees was running on borrowed time. They certainly didn't waste it.
Almost immediately recording began on Abba's next album, The Visitors.
Again with stark frankness Bjorn and Benny composed an ultra-personal song, One Of Us, which included such acutely apposite lyrics as "One of us is crying, one of us is lying in her lonely bed."
But something had changed. Later singles fared less well. Head Over Heels peaked at No 25, The Day Before You Came only No 32, Under Attack at 25.
Perhaps the assumed love between the couples had been a far bigger part of the Abba appeal than had been realised. Without it, did it all now seem to be too much about the money, money, money?
Or perhaps musical tastes had simply just moved on. Abba had survived punk but more accessible New Romantic bands such as Duran Duran ate into the Abba market.
Their album of singles hit the No 1 spot but its title, Abba: The First Ten Years, felt hollow. The group members were already drifting apart.
Agnetha and Frida began working on solo projects. The Abba machine was running out of steam. There was however time for one last single.
Thank You For The Music marks an unofficial signing off by Abba. The pop supergroup that had dominated pop charts in the '70s and early '80s, never actually announced a break up. They merely went on a break. It is a break that has gone on and on. And on!
And yet the Abba story was, and is, very far from over. Ahead lay very mixed fortunes for the band members including exciting new ventures, personal tragedies and a remarkable celebration of their music that would bring it to a whole new generation.
Part three is online tomorrow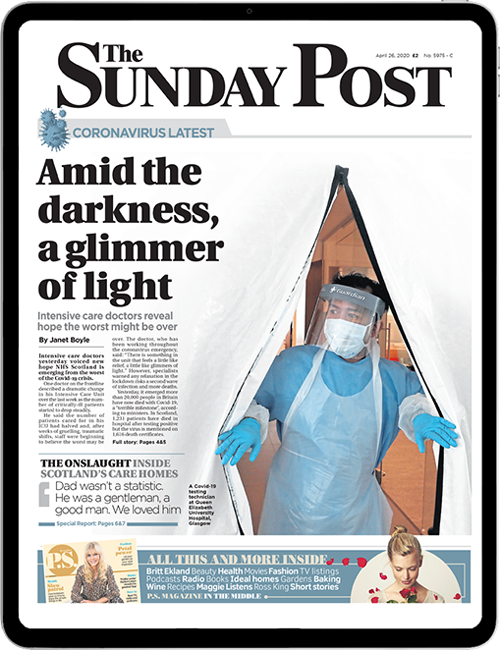 Enjoy the convenience of having The Sunday Post delivered as a digital ePaper straight to your smartphone, tablet or computer.
Subscribe for only £5.49 a month and enjoy all the benefits of the printed paper as a digital replica.
Subscribe