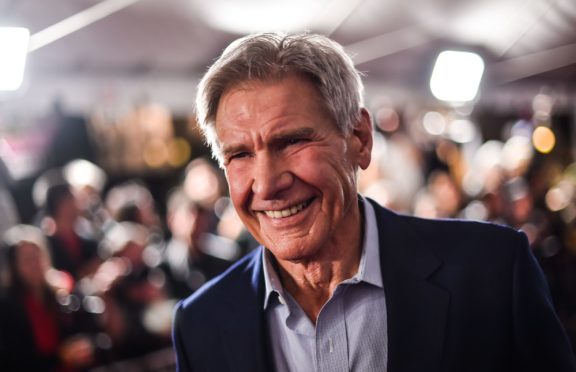 I don't get many endorsements about the work I do, but at least I can now say a Hollywood legend has backed me. Well, he told me not to give up the day job, at least!
I was having a chat with Star Wars and Indiana Jones megastar Harrison Ford last week for Lorraine.
The subject was his movie, The Call Of The Wild, which is in cinemas now – but we had a chat about his other projects, too.
Harrison is also going to star in a fifth Indiana Jones movie, due for release in summer of next year.
Our conversation turned to whether Harrison was a fan of cinema growing up. And, for a man who has put so many bums on seats in them over the years, including as Han Solo in the Star Wars series, the answer was quite surprising.
"I didn't really go to movies when I was a kid," he said. "I went to Bambi and it scared me to death. I don't think I went back for a while.
"When I was a kid we were watching Saturday matinee stuff – Gene Autry, Roy Rodgers. Cowboys and Indians stuff. And then I kind of didn't watch movies a lot until I decided I wanted to be an actor in the middle of my college career.
"I didn't know anything about it other than I had to move to the east coast or west coast. So I went to the west coast."
I wondered if Indy – who has battled Nazis, ghosts and aliens – would be going up against the terrifying cartoon deer in the next movie.
Not sure he was impressed, though!
"Oh, really? Stick to your day job, dude," he joked.
My career as a Hollywood scriptwriter remains yet to take off. Harrison, though, seems happy to be tackling another addition to a franchise he first started all the way back in 1981.
Despite as yet unconfirmed reports that Steven Spielberg won't be in the director's chair, Harrison is delighted to be returning to the role of the whip-wielding archaeologist one more time.
"I can't tell you any details, but I'm delighted to come back," he told me.
"We made the efforts to make it fun and ambitious as the originals. It's going to be good."
The Call Of The Wild is another example of something Harrison seems to do best – a family film. I wondered why it was a genre he returned to so often. "It's a rare kind of film, and I enjoy making family films," he said.
"And they've been very good to me. They've been some of the most popular films I've done.
"It's good making films the whole family can see.
"There are a number of messages in it but I hate pointing out messages.
"It has an emotional tone to it that I think provides a little antidote to the lives we're all living right now.
"It's a little crazy out there. We're doing our best and one of the ways we'll do it is by reinforcing our empathy and understanding for people."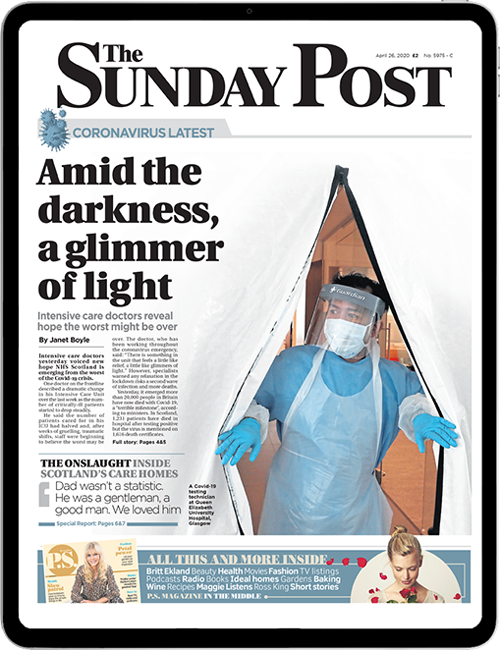 Enjoy the convenience of having The Sunday Post delivered as a digital ePaper straight to your smartphone, tablet or computer.
Subscribe for only £5.49 a month and enjoy all the benefits of the printed paper as a digital replica.
Subscribe