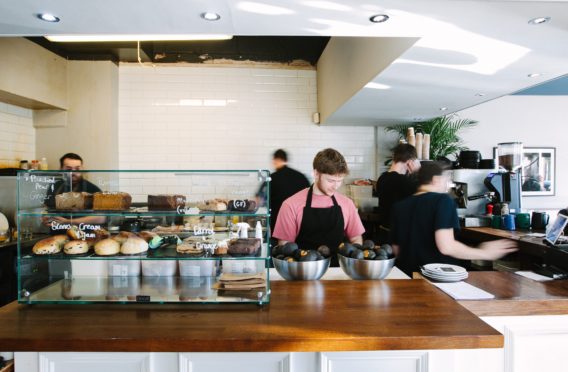 When the rain starts to fall, there's nothing else for it but to duck into a cosy café and wait for it to stop. Looking up at the sky, which is turning blacker by the second and feeling the first spots of a heavy downpour, I look for somewhere to shelter.
That's when I spot The Wilson Street Pantry.
Hailed as the hipster place to be when gracing the streets of Glasgow, I decide to check it out.
It's a weekday morning but the place is buzzing. I wonder if anyone has a job to go to, but then they are probably thinking the same about me. Perhaps we are all spying scones… or maybe just all hiding from the typical Scottish weather.
A friendly waiter asks where I would like to sit and I glance around, wondering what he means. It looks to me like all the tables are full.
Recognising the confusion on my face he gestures to a wooden stool at the window bench, or a big black table in the centre of the room which, while heavily occupied, still has ample space to squeeze a little one in – if you don't mind sharing.
I love nothing better than watching the world go by so I nod to the window and pull up a pew.
The waiter offers to take my jacket. I'm bemused for a second – this is one question I have never been asked in a café – but hand it over for him to hang on the coat rack by the door.
Almost immediately he's back to take my order, which is perfect because I know exactly what I want…a flat white and a plain scone, please.
I turn back to the window and peer out at the dreich day – and the sea of umbrellas making their way across town.
"Excuse me," says the waiter. "Would you like your scone toasted?"
Again, my bemused look returns. Toasted? I've had a warm scone before but toasted? Is that a thing? Never in all my days of scone-scoffing have I heard of a toasted scone, but then never before have I been to The Wilson Street Pantry.
I politely decline. However, as the waiter walks away, I find myself having a sudden change of heart.
Maybe its worth a shot.
"OK then," I shout.
A short time later, he appears with the flat white – and the toasted scone – and tells me I won't regret it.
As I smother the thick mascarpone cream and raspberry jam on top, I can already tell its going to be a taste sensation.
And it absolutely is.
The cream melts into the fluffy, hot toasted scone and the sweet raspberry jam on top…it's simply divine.
Washed down with a deliciously milky coffee, I feel like I've died and gone to scone heaven.
Once I've had time to digest this new hipster toasted scone, it's back out I go.
Thankfully the dark clouds have parted and the sun is shining through.
And, after the perfect pit stop, the day is looking brighter already.
The Wilson Street Pantry, 6 Wilson Street, Glasgow
Warm Welcome
Service with a smile – and a scone revelation. 9/10
Location
This hipster haunt is perfect for a pit stop. 9/10
Scones
Toasted turns out to be tantalising. 9/10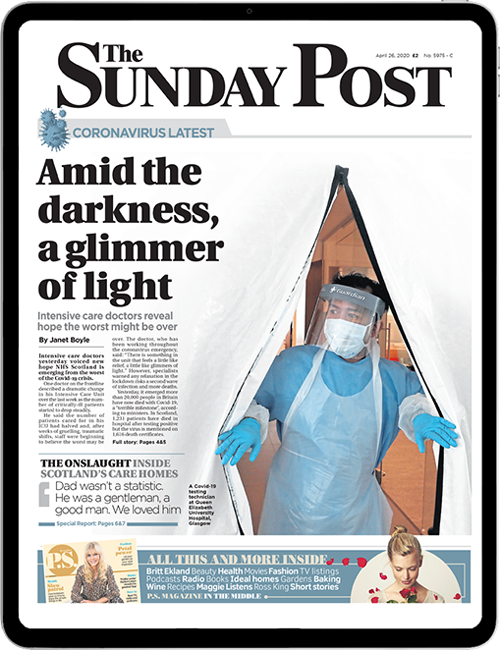 Enjoy the convenience of having The Sunday Post delivered as a digital ePaper straight to your smartphone, tablet or computer.
Subscribe for only £5.49 a month and enjoy all the benefits of the printed paper as a digital replica.
Subscribe