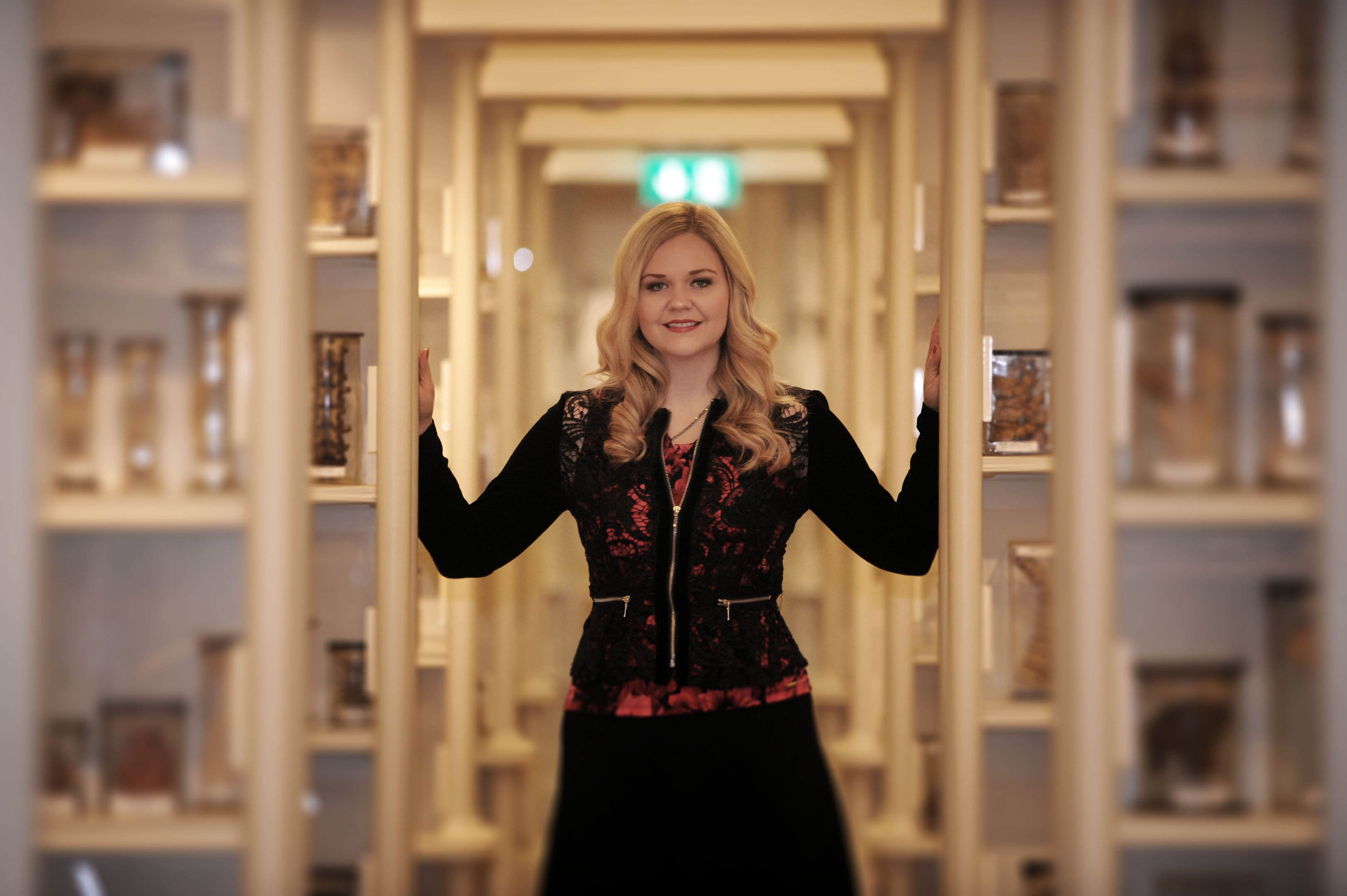 SITTING by a graveside, Lindsey Fitzharris was at a low ebb.
Heartbroken, penniless and facing extradition, the gloom of Hampstead Cemetery reflected her mood.
She found a calm moment sitting by the grave of Joseph Lister, the visionary Victorian surgeon whose pioneering work with antiseptics revolutionised medicine across the world.
But she also found inspiration and, after writing a critically-acclaimed debut book celebrating Lister's life and work, her own life has been transformed.
After selling the book in a six-figure deal, she is currently in Los Angeles to discuss a film deal for The Butchering Art, which celebrates Lister, and is on the shortlist for the prestigious Wellcome Book Prize, to be announced at the end of this month.
"Three years ago my ex-husband left me, very abruptly," said American-born Lindsey, 35.
"As a result I was facing deportation. Even though I had lived here for a long time I was only on a marriage visa.
"My passport was confiscated, I had no money. The only thing I could do was to write a book about a story I really wanted to tell.
"Lister saved many lives and he also saved mine. Without this book I don't know where I would be now."
The end of her five-year marriage came devastatingly suddenly for Lindsey. She still remembers the date, March 27, 2015, as her husband announced it was over on their wedding anniversary.
"It was a nightmare," said Lindsey.
"I faced having to leave and only a 500-page petition to the Home Office saved the day.
"Thankfully all of my wonderful friends wrote letters of support for me.
"One, Chris Skaife, is raven master at the Tower of London and I'm sure that a letter on his stationery helped a lot.
"I submitted the petition asking the Government to allow me to remain based on circumstances outside of my control.
"As it turned out I sold the book and, 12 hours later, the Home Office granted me indefinite leave to remain.
"It was all such a blur and my life was so terrible, but it ultimately righted itself in a day."
Medical historian Lindsey had to move out of the marital home and, by chance, found herself living near the cemetery where Lister was buried.
"He was a Quaker so it's a very plain stone in a weed-covered graveyard," said Lindsey.
"I'd spend time there reflecting on his life and writing parts of his story.
"It felt amazing to be so close, at that place where he rests now."
Although Lister has close Scottish associations, especially at Glasgow Royal Infirmary, he was born in Essex.
But The Butchering Art reveals the pivotal part played in Lister's life by West Lothian surgeon Robert Liston.
In the days before anaesthetics, he was renowned for his speed as limbs had to be removed as quickly as possible from patients who were, almost unbelievably, still conscious.
"Liston was 6ft 2in, incredibly tall for the Victorian era, and in all ways a larger-the-life character whom big crowds gathered to watch," said Lindsey. He was known as "The fastest knife in the west end" as he could hold you down with his left hand and take off your leg with his right in less than 30 seconds.
"He would be moving so fast he'd hold his bloodied instruments in his teeth.
"Once, he was moving so quickly he accidentally took off his assistant's finger and splashed a spectator's coat with blood. It's said that the assistant died of a septic condition, the patient died of post-operative infection and the spectator died of fright.
"It was jokingly referred to as the only operation with a 300% mortality rate."
But Liston's place in history came at London's University College Hospital on December 21, 1846, when he conducted the first operation using ether as anaesthetic.
A 17-year-old Joseph Lister was at the back of the operating theatre that day and the transformation of the profession was something he was determined to take further. "In the 19th Century, Scottish surgeons were much more scientifically minded so the antiseptic methods Lister went on to develop were much more readily accepted than in England," said Lindsey.
"His place was as the father of antiseptic surgery. The knowledge that germs exist seems so logical today, but before Lister, that wasn't the case and it was such a dangerous time.
"It was Lister who pushed surgery and medicine into the modern era. He even performed a mastectomy on his sister on his dining room table in Glasgow.
"Such a thing could never have been attempted before because of infection.
"It's incredible what we can do now because we can control post-operative infection. All of it was made possible through what Lister did."
On April 17, Lindsey will be in Glasgow for a Q&A at a commemoration event for Joseph Lister at the Royal College of Physicians and Surgeons.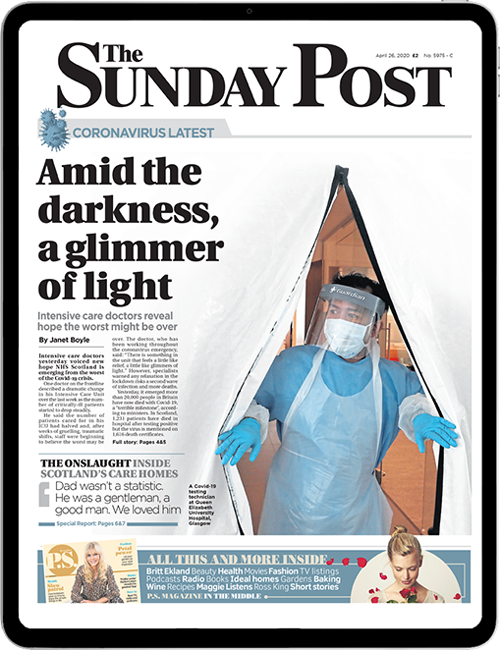 Enjoy the convenience of having The Sunday Post delivered as a digital ePaper straight to your smartphone, tablet or computer.
Subscribe for only £5.49 a month and enjoy all the benefits of the printed paper as a digital replica.
Subscribe