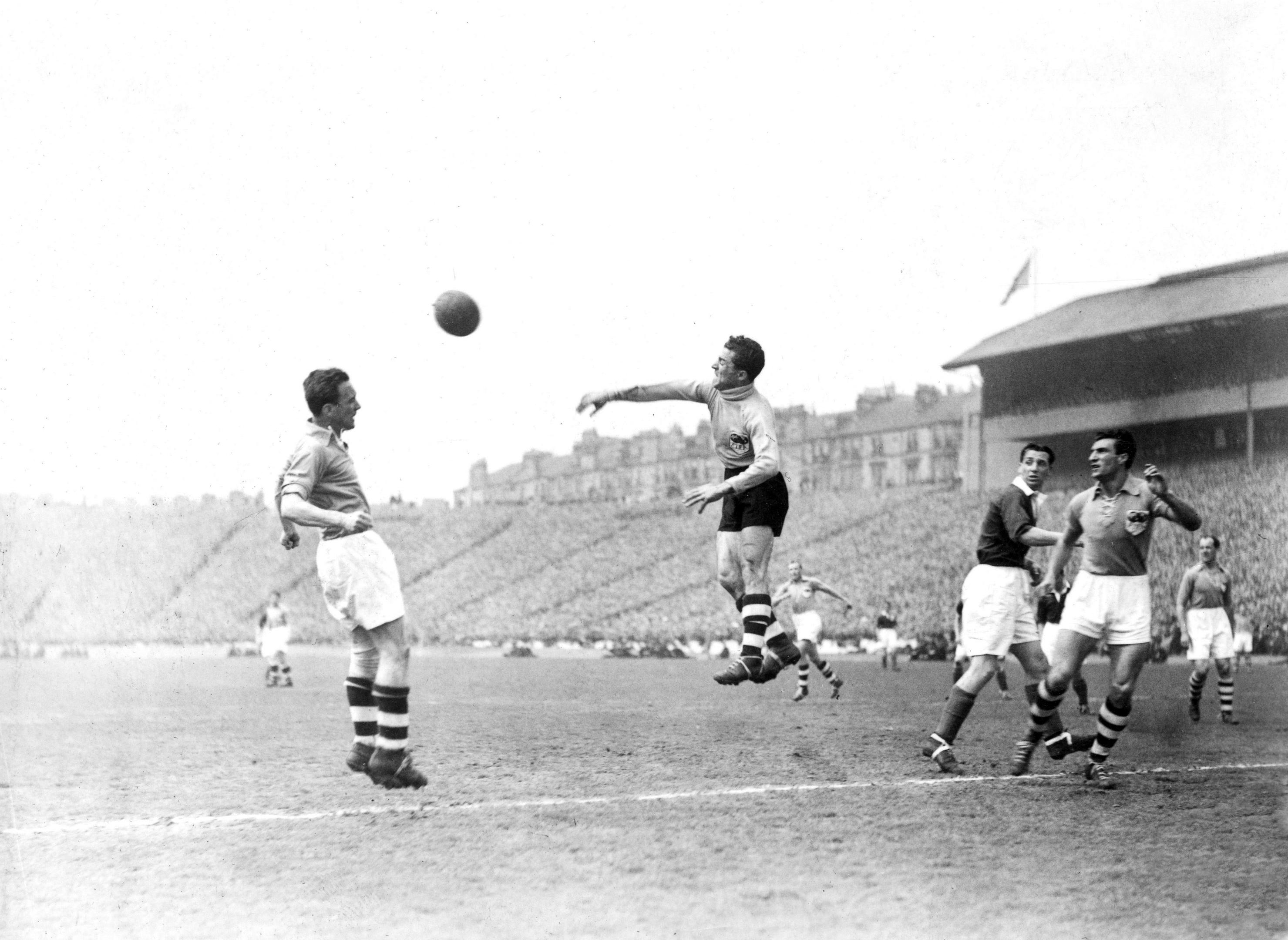 THE first time I stepped into the BBC building in Glasgow's Queen Margaret Drive, a patrician figure told me radio would be dead in five years.
It was 1962 and he was Archie Hendry, a continuity announcer whose voice and presence typified the Reithian values of immaculate pronunciation and impeccable dress.
This lovely man was the first person I spoke to on the day I arrived for my audition.
He was waiting for me in Studio 5. This is where it began for almost anybody who would go on to broadcast in sport in Scotland.
Studio 5 was not only the crucible for radio sports coverage but a kind of auditioning sieve for aspiring broadcasters.
Inside there was an eerie, choking silence; a silence unlike anything I had ever experienced before and a sense of menace accentuated by the microphone rising in front of me like a hooded cobra.
The final words of my audition dropped like stones into that same ghastly silence but, a week later, I received a call from Peter Thomson, head of sport, asking if I would report on a game the following Saturday.
It almost didn't happen.
Nikita Khrushchev threatened to intervene. On that Saturday afternoon in 1962, his ships were in the Caribbean heading for Cuba carrying a cargo of nuclear missiles.
While the Soviet leader and John F. Kennedy played diplomatic chess on the brink of Armageddon, I was heading for Douglas Park, Hamilton.
American kids were being taught to hide under their desks if the Big One was unleashed while Pat Arrowsmith, the campaigning opponent of nuclear weapons, had taken off to Macgillycuddy's Reeks, in the south-west of Ireland, possibly hoping the little people would protect her from any fallout.
My own place of refuge seemed more vulnerable, a press seat at the back of the Douglas Park stand, where I joined the other 959 brave souls defying the Cold War crisis to watch Hamilton and Stenhousemuir battle for two points.
I like to think word got through to the Kremlin that Accies badly needed a home win and, in a humanitarian gesture, Khrushchev turned back the ships to allow the home side to scrape a 1-0 victory.
Back in Studio 5, they were waiting for me, sitting around the square table; the surface scattered with papers, suggesting disorder, the voices, by contrast disciplined and confident, bristling with urgency.
These were the voices of sports radio I had listened to for years. It was like coming across distant relatives you hadn't previously met.
Jameson Clark, the famous character actor, was the only face I recognised. I had just watched him in Disney's Greyfriars Bobby and here I was nervously waiting my turn as he belted out his report.
I cannot recall a thing about my own report but I remember a kindly smile and a thumb going up across the table from me when I finished.
I was taken aback, not by the gesture, but by the man attached to the thumb.
He was Andy Cowan Martin and I was finding out the visualisation of the person behind a voice can lead you wildly astray.
He was a regular on the programme and his sonorous voice carried a booming gravitas, even when reading the Highland League results, with every vowel and consonant massaged carefully, especially when he got to "Inverness Clachnacuddin" which he enjoyed enunciating with the pleasure of a kid licking a lolly.
I was to learn he was delightful company and a great raconteur, especially when we sat and sluiced down some of the drams he loved.
I'm still a pirate at heart, says legendary DJ Tony Blackburn
It was in one of those sessions he told me that, despite being a man whose tongue could conquer any report put in front of him, there was one he would not touch, even for extra payment.
This was the annual report from a golf tournament in the north – The Buchan Firkin Cup.
Even for someone stone-cold sober, it posed a clear and present danger in front of a microphone.
But as in the days of silent cinema, when many failed to adapt to the introduction of sound, few from Studio 5 easily leaped from radio to television.
Peter Thomson, the man who pushed my career on from that first day, was one who did not.
With his rich, baritone voice, of magnetic quality, he was the office-boy who rose to the top of the pile.
He was never at ease in front of a camera and was, and would remain, a radio man, along the way imparting some never-to-be-forgotten advice to a neophyte commentator.
"You are the game, you and you alone," he told me.
It was an introduction to a story he told about the English radio commentator Raymond Glendinning, whom he sat beside when they were commentating on Great Britain against the Rest of Europe VE celebration game at Hampden in 1947.
Billy Steel, one of the greatest of Scottish inside forwards, scored a goal from 30 yards.
As the ball flew into the net, Glendinning was waxing lyrical about the atmosphere.
He did not alter his flow of words, finished what he had to say, and only then decided to describe the goal…as the ball was being centred for the restart.
He was the game. He could do anything he liked with it. It was an illustration of radio's power to reset reality.
But Studio 5 was a cocoon with no real input from the outside world.
Of course, we knew the audience was there. There, but remote, and that detachment slowly led to a feeling of stagnation of disengagement, certainly compared to what was happening down the corridor in television.
The cure came dramatically. Radio simply let the public in on the act. That was the means of survival and prosperity.
Commercial radio established phone-ins while Jimmy Sanderson on Radio Clyde was encouraged to become Scottish football's "Daniel come to judgement."
It was a democratisation of radio. Today, the flexibility, easy access and immediacy, bolstered by social media, makes a mockery of those predictions of doom when I started out. Radio flourishes in ways we could not have dreamed of then.
Of course, Studio 5 is now long gone and its broadcasting ethos has disappeared as well.
But I still cherish what I learned there, like an apprentice who will never forget the first time he touched his new tools.
I've carried them through World Cups and Olympic Games with the diligence I picked up sitting around that table.
I am deeply indebted to Studio 5 along with that man in the Kremlin who, on my fateful first day, decided the show must go on.