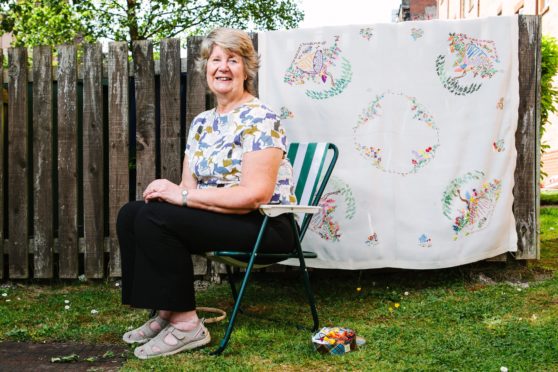 It was a gift for her engagement as a young woman of 17 – an embroidery project given by an aunt to mark the start of a new chapter in her life.
Now, 60 years later, Marion Nolan has finally put the last stitch in the needlepoint project which has helped her cope with lockdown.
The 78-year-old great grandmother, from Dennistoun in Glasgow, found the threads during a clear-out, in an old shortbread tin at the back of a drawer.
Being in the over-70s category, Marion has rarely stepped foot over the door during the pandemic. So when the decades old gift resurfaced, it took on an importance neither Marion nor her aunt could have imagined when she became engaged in March, 1960.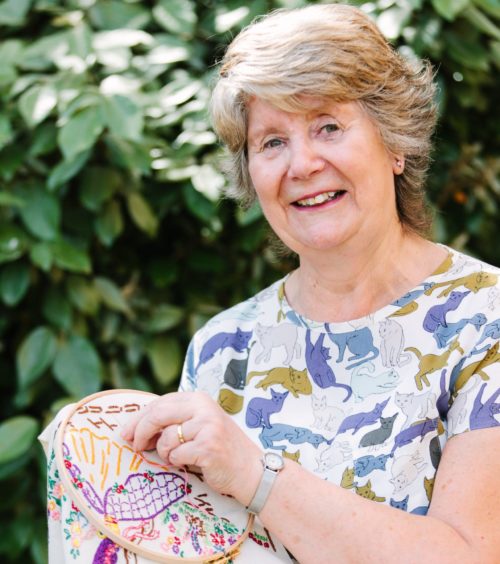 Marion said: "I'd just got engaged and my auntie Annie had given me an engagement present of a linen table cover and some embroidery threads to start me off.
"She did a wee sewing bee one night a week with some relatives, neighbours and friends. It was nice for a while, but I was only 17 and I didn't go for long, as I probably got fed up as you would at that age," she added.
"I started the embroidery then, and did bits and bobs over the next few years, but then I had a family and it was put away and forgotten. It has been in the drawer ever since."
Marion married Tommy in 1960 and the pair had three children. Sadly, Tommy died eight years ago, but Marion acknowledges the significance of the engagement gift fulfilling a greater purpose in what would have been the year of their diamond anniversary.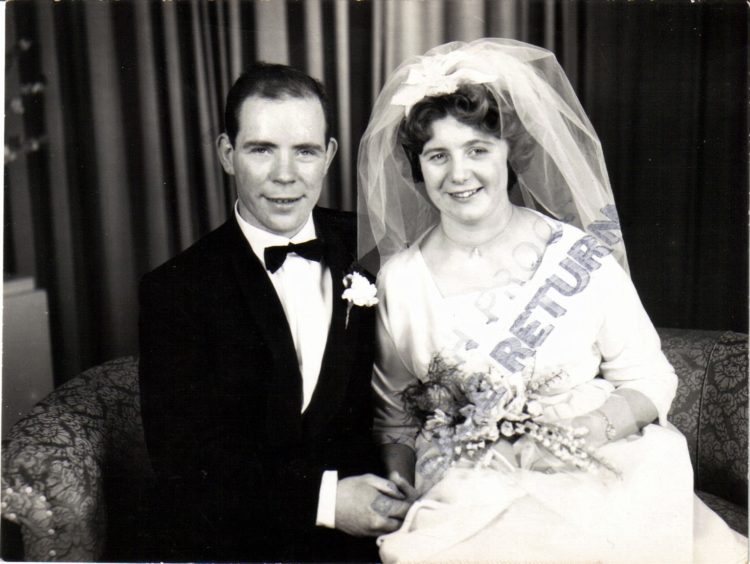 She said: "It's strange that it happened this year. It took me back to those days when I was 17 and newly engaged, making wedding plans and all the rest of it, and the thought of how young I was when I was doing all that."
Now Marion is looking forward to the later phases of lockdown being relaxed so she can put her work to good use by rolling out the table cover.
She said: "I'll have some friends over to see it and they'll bring scones and sausage rolls. I'm looking forward to that.
"I phoned my cousin Martha, auntie Annie's daughter, to tell her I'd finished it this week. Of course, she knew nothing about it, but she was delighted.
"It has caused such a laugh in my family – they're joking that they'll all be fighting over it when I'm gone.
Marion added: "I'm sure auntie Annie and Tommy will be looking down and having a laugh about it all now."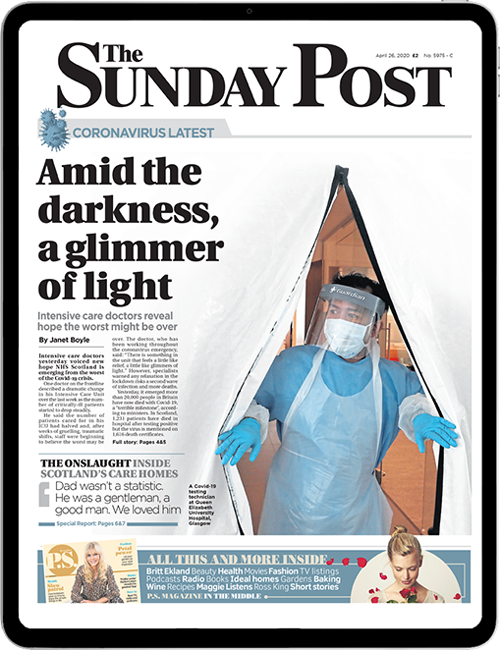 Enjoy the convenience of having The Sunday Post delivered as a digital ePaper straight to your smartphone, tablet or computer.
Subscribe for only £5.49 a month and enjoy all the benefits of the printed paper as a digital replica.
Subscribe