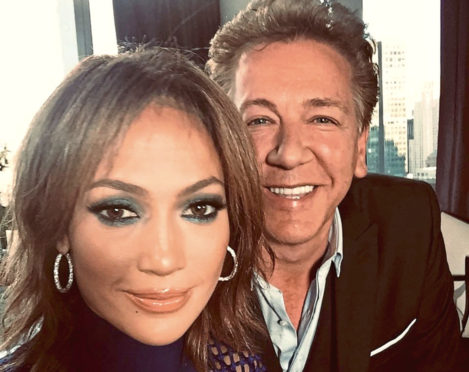 It's probably one of nicest countries in the world.
Canada is beautiful and very welcoming – and I always find the people exceptionally polite, thank you. See – they've got me at it already.
I was visiting Quebec in Canada last week to interview superstar songstress Celine Dion in her home city.
I'll have more on that next week, but I was interested in the ongoing Toronto International Film Festival.
Canada's reputation for being polite was put to the test when J-Lo came to town.
She was targeted by animal rights protesters at the premiere of her new film, Hustlers.
They were annoyed by Jennifer wearing fur – although she turned up on the red carpet not in a fur coat but in a bright yellow tulle dress. Not sure if she then exclaimed in a Glasgow accent "whit fur?"
The dress was canary-coloured but as far as I can tell, no tropical birds were harmed in the making of J-Lo's frock.
Hustlers stars J-Lo as Ramona, a feisty stripper who's determined to swindle her Wall Street clients in the crime-comedy.
Another star in Toronto was Scarlett Johansson, who was at the festival for the premiere of JoJo Rabbit. Incidentally not wearing a rabbit fur coat!
The Third Reich isn't often played for laughs but this is a comedy set during the rise of the Nazis, and stars a little boy whose imaginary friend is…Hitler.
Scarlett stars along with Alfie Allen, Stephen Merchant, Sam Rockwell and Taika Waititi as Hitler. If it sounds a bit out there, then that's because it is a bit!
Scarlett looked stunning in a metallic ruffled silver dress on the red carpet. "It's a parent's job to protect their kids," Johansson said about the film, in which she plays the mother of Roman Griffin Davis's German boy.
"I think that by not involving Roman's character in the reality of what's going on at home… I think I'm basically keeping him alive that way.
"I've never had a child in a film before.
"And then this year, I've made two where suddenly I had 10 and 11-year-olds, so I kind of became this insta-parent."
Scarlett is also starring in the forthcoming Marriage Story, about a couple reaching the end of their relationship and how they cope with it. That could be an interesting – if not quite cheery –watch. It's been tipped for awards at the Oscars, which could be another big win for Netflix, which produced the drama.
Scarlett is starring in the drama opposite Adam Driver.
Better known as Star Wars' Kylo Ren, Adam is also appearing in The Report.
His character is tasked with investigating the morality and legality of "enhanced interrogation techniques" used in the wake of 9/11.
Again, that's been tipped to perhaps do well at the Oscars.
As for me, I'll be back next week with my chat with Canadian queen Celine Dion.
Until then, my heart will go on. Hopefully!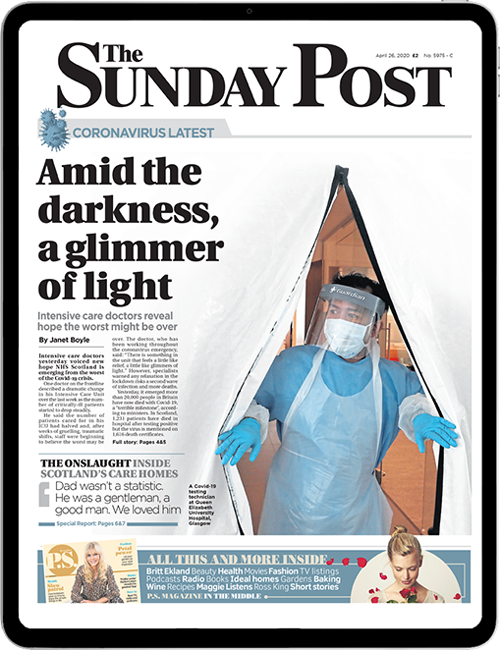 Enjoy the convenience of having The Sunday Post delivered as a digital ePaper straight to your smartphone, tablet or computer.
Subscribe for only £5.49 a month and enjoy all the benefits of the printed paper as a digital replica.
Subscribe