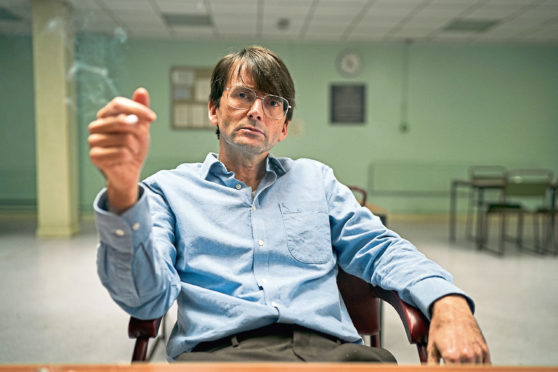 In 1983, police launched one of the biggest manhunts in history. But they had already caught the killer – this was about finding the identity of the victims.
A new ITV drama starring David Tennant looks at the horrible crimes by murderer Dennis Nilsen – also known as "the kindly killer".
Tennant plays the civil servant who spent five years murdering boys and young men he met on the streets of London from 1978 to 1983.
He confessed to his crimes when caught, but police struggled to identify his victims.
The hunt to identify them, and what motivated Nilsen, from Aberdeenshire, is explored in ITV's new drama, Des. For the former Doctor Who star, the chance to explore the character, and what he meant, was irresistible.
"As an actor you are always looking at what makes the human condition and why humans do what they do," he said.
"In this case, it was about looking at what makes human beings do something like this. How could a human be capable of this? It was about joining the dots and looking at whether it was an illness or was it just darker impulses? From an acting point of view, that's intriguing.
"It's a very bleak story with a lot of actual real-world damage caused by this man, but I think as a society we have try to understand why this happened and how to not have it happen again. Nilsen shouldn't have been allowed to murder all those people.
"Somebody should have noticed what was going on a lot earlier than they did, and that's partly to do with the times and partly to do with how we as a society don't look after all our members."
Part of the appeal of the role was how sensitively the subject was handled – which David was aware of, given how many of the victims' families will be watching.
"We are telling a story that is still within living memory, so there are members of the victims' families who are still devastated by what Nilsen did and there are the victims whose lives have ended because of Nilsen. So we must be sensitive and aware of that. I is something that nobody takes lightly.
"We are all aware of the responsibility of telling this story, and I think it is right to tell this story as it's a part of who we are as a society and as humans.
"The last thing we want is to make anyone feel exploited and we have been very careful to not do this at every stage of the development. Everyone is aware of the real-life damage of this story and I hope that people will see that we have told this story responsibly."
---
Des starts Monday, September 14, ITV, 9pm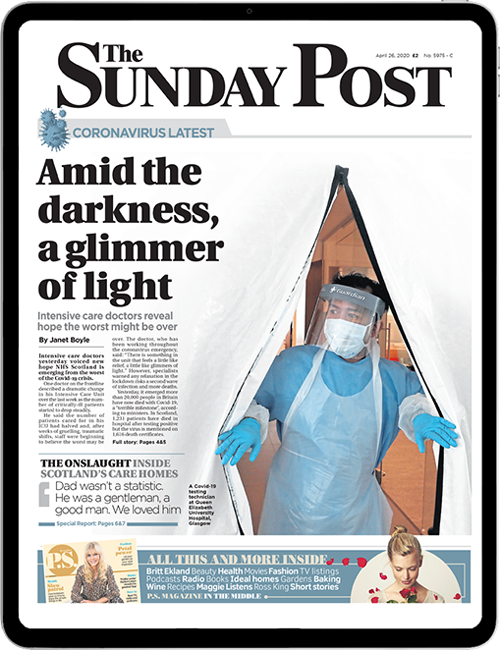 Enjoy the convenience of having The Sunday Post delivered as a digital ePaper straight to your smartphone, tablet or computer.
Subscribe for only £5.49 a month and enjoy all the benefits of the printed paper as a digital replica.
Subscribe