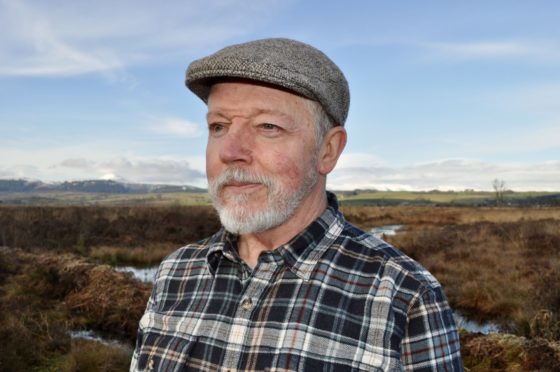 As the newest author in Scotland's Tartan Noir crime fiction scene, Andrew James Greig knows a thing or two about a surprising plot twist.
But he says he could never have foreseen the turns his own story has taken in the past few months.
Andrew, from Dunblane, began writing less than three years ago, and his debut crime novel, Whirligig, has just been shortlisted for the prestigious McIlvanney Prize at the annual Bloody Scotland crime-writing festival, beating bestselling authors like Val McDermid and Caro Ramsey to make the final four.
To add a further twist, 65-year-old Andrew used to work at the Stirling-based book festival in his day job as a sound engineer, and in 2014 fitted up a microphone to William McIlvanney as he prepared to give a talk.
"Six years later and I'm in the final of the competition named after the man himself," said Andrew. "I never saw that coming. This is the first crime book I've written, so to be among the finalists is quite surreal."
It was during the period between Christmas and New Year in 2017 that Andrew sat down at the kitchen table with his laptop and began writing.
"It came out of nowhere," he said. "TV was rubbish, so I wrote a ­prologue and the first thing I wondered was: is it any good? But I was intrigued by what I'd put down, so I finished it."
Describing it as fairy tartan noir, Andrew sent the book, One Is One, to publishers and agents but to no avail, eventually deciding to self-publish.
The ­experience triggered a passion for writing and he began a second novel, this time in the crime genre.
Whirligig is set in a Highland town where a series of murders takes place, pitting a grieving detective against the unknown killer, who leaves intricate clockwork mechanisms carved from bone and wood at every crime scene. "It took about six months to write, just snatching the odd hour between my day job," Andrew said. "I sent it to publishers and agents and received one or two polite rejections, until I took a call from Clare Cain at Fledgling in Edinburgh, who came to Dunblane and signed it there and then."
Dad-of-three Andrew, who used to work with British Aerospace, now intends to write full-time, believing his sound engineering business won't recover from the Covid lockdown.
Since Whirligig was released in March, he has spent his time working on two new books, but he doesn't dare to dream he can win the McIlvanney prize. "I was just pleased to be published, so I didn't expect any of this," he said. "I feel I've already won just by being on the list, so I won't even dream of winning."
---
Whirligig is out now from Fledgling Press. Bloody Scotland takes place on Sept 17-20 and can be viewed online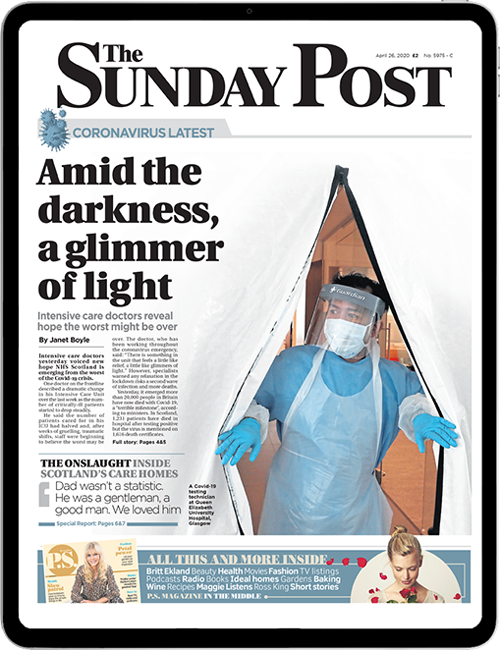 Enjoy the convenience of having The Sunday Post delivered as a digital ePaper straight to your smartphone, tablet or computer.
Subscribe for only £5.49 a month and enjoy all the benefits of the printed paper as a digital replica.
Subscribe