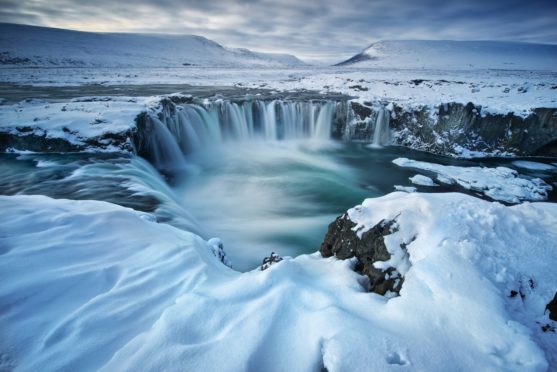 Ootuside, the light dancing in the sky and the hills glistening white against the darkness are saying Iceland.
Inside, the sound is very definitely from somewhere else.
"It's Pacific-North-western," says singer Jenny Don't, the energetic frontwoman of the American country band playing in one of the coolest hang-outs in Iceland. The sound isn't the only echo shared between the Pacific Northwest and what many consider the edgiest city in the far northern hemisphere.
Down by the bay, the vibe to be found in a former biscuit factory is being recreated thousands of miles away in the up and coming Central Eastside hangout in Portland, Oregon.
There, the second Kex hostel recently opened (Kex is Ielandic for biscuit) with the same emphasis on spartan yet stylish interior and hipster design. Think the uber-cool Ace Hotel, but with options to take a bed in a dorm and less zeroes on the bill (there are double rooms, too).
To mark the occasion, Jenny Don't And The Spurs, a rollicking country outfit from Portland, visited Reykjavik to cement the cultural cross-over, and highlight Iceland's mid-point destination status on long haul shifts between Scotland and the US Pacific Northwest, with Icelandair.
En route, I'd met two friends from Glasgow flying back to their new home on the Pacific coast, both torn that they didn't take the option of a longer layover to explore some of Iceland's jewels. Having spent three days exploring their stop-off point, they were right to be torn.
The country is small (its population is smaller than Glasgow's) , but lays claim to a staggering array of natural wonders, and a stop-off almost bears out the old adage about it being better to travel than to arrive  – although Portland is very definitely well worth the travel, too.
Volcanoes, geysirs, geothermal spas, ice lagoons, waterfalls and the visible meeting point of two tectonic plates  (the Eurasian and the North American) and that's before spending time in Reykjavik itself.
You might want to think about that layover being for a couple of days at least.
After the band's set, we found ourselves caught in the wheels of an impromptu decision in the KEX bar, to join an ad-hoc group of locals and tourists to head out in search of the aurora borealis, one of the island's main attractions, Our spontaneous drive to the Grotta lighthouse yielded merely the faintest glimmer of what was to come the next night.
We'd booked a place on Reykjavik Excursions' northern lights tour, heading out by coach from the Reykjavik bus depot deep into the January darkness. Our guide assured us that aurora activity was high – the previous three nights had seen awesome displays so strong he'd classify the experience as a solar storm. We joked about his level of detail on advising passengers how to photograph the lights, but would soon be glad of his tip to download an app designed to help iPhone users capture the light travelling through space to meet us as we stood, heads tilted upwards, rapt by one of nature's most awesome spectacles.
When they finally appeared, two bus loads whooped and cheered and inexplicably ran "towards" the lights over the frozen field, such was the power of their interstellar allure.
Sure, the nights might be long up here in the grip of winter, but that increases the chances of experiencing such a profoundly contemplative phenomenon. It is, literally, the silver (or rather, shimmering blue, green, red and purple) lining to the long cloud of winter darkness. We took our pictures, but we stood and looked and pondered more, in this rarest of experiences.
And for all that this landscape, hewn from ice and fire, is stunning all-year round, it's when experiencing the universal whiteness against the clearest of blue skies that Iceland's natural beauty is at its most transformative.
And so it was that we hitched our wagon to the Golden Circle Tour on our second day, picked up from Kex and spirited around the island's natural geysers, tectonic clefts and waterfalls in a day-long bus tour perfect for those spending a couple of days here before moving elsewhere. The Gollfuss waterfall, in particular, has to be seen to be believed, and mercifully will be long after everyone has forgotten about Game of Thrones.
I last visited Iceland ten years ago, just before the obsession with social media channels became a challenge to the experience of enjoying the moment.
Nowhere else was this disengagement with the here and now more obvious than at the Great Geysir, where a depressing majority put a phone or tablet between themselves and the visceral thrill of nature's ferocious force. A geyser shooting a huge column of water into the air deserves to stir feelings beyond thoughts of the number of likes from Facebook and Instagram, but such is the conundrum of modern travel.
Returning to Reykjavik on our final day, we explored the capital's cultural offerings with the City Card, (around £24 for a 24 hour pass), which offers transport options, entry to museums and some geothermal pools. It also includes a ferry ride to the historic island of Viðey. We opted for a visit to the mind-blowing immersive art experience by Icelandic artist Shoplifter. Entitled Chromo Sapiens, it's become known locally as the neon hair cave, which visitors walk through to a drone soundtrack by Iceland band Ham.
Having first seen it in Venice, where it was the Icelandic representative at the 2019 Biennale, it took on a new context in its homeland. I figured the cave – made from huge strands of synthetic hair – represents lava, ice and volcanic rock, but fans of 1980s kids flick Neverending Story might feel they've stepped on-set…
Before dinner at Michelin-listed Sumac, we'd enough time for a night visit to the islands' most popular tourist experience – the Blue Lagoon. The man-made pools, surrounded by volcanic rock, contain naturally warm mineral-rich water, used to power a geothermal power station. They know how to keep their carbon footprint low in Iceland, and the Blue Lagoon is a must for stop-over visitors. Bathing under starlight in the clouds of steam makes for a unique otherworldly experience.
For those lucky enough to be heading further west to US Pacific Coast after the delights of a Reykjavik stop-over, it'll be time to rethink that old idiom.
It's every bit as good to travel as it is to arrive.
---
Facts
Paul was hosted in Iceland by Travel Portland travelportland.com
Icelandair fly from Glasgow to Keflavik, Iceland, and Portland, Oregon, USA.
Glasgow to Keflavik, from £177 including taxes. Glasgow to Portland, from May 20, from £607 including taxes icelandair.com
Paul stayed at Kex Reykjavik Kexhostel.is (see also Portland kexhotels.com)
Prices from £16 dorm / £120 double room
He visited Blue Lagoon. bluelagoon.com (booking essential) and took part on a Northern Lights trip with Reykjavik Excursions www.re.is (booking essential)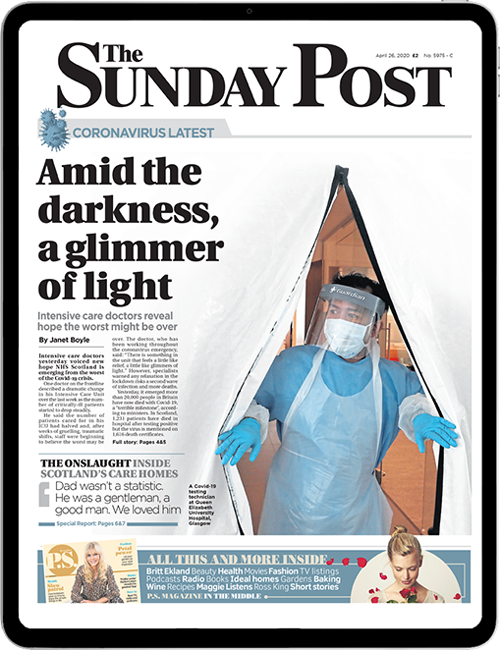 Enjoy the convenience of having The Sunday Post delivered as a digital ePaper straight to your smartphone, tablet or computer.
Subscribe for only £5.49 a month and enjoy all the benefits of the printed paper as a digital replica.
Subscribe