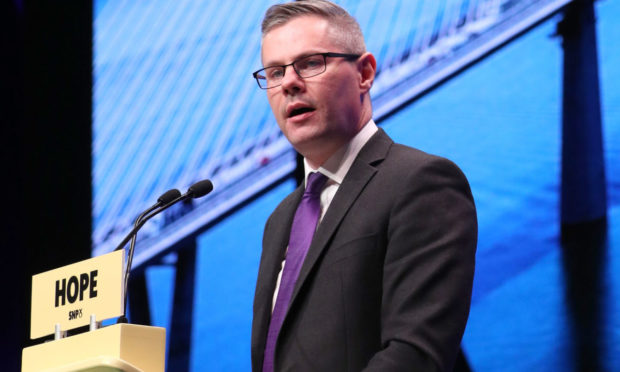 Wednesday was meant to be a good day for Nicola Sturgeon. Far more importantly, it was meant to be a good day for Scotland's most vulnerable children and young people.
The Independent Care Review, personally commissioned by the First Minister three years ago, finally reported and its detailed, practical recommendations for change promise a better future for those children most in need of our care, protection and encouragement.
So it should have been a good day for Ms Sturgeon, a day when her government could show a commitment to making change happen, to improving the lives of Scots through visionary thinking and practical policies. No spoilers but it was not, in fact, a good day for the First Minister or her government or her Finance Secretary or the reputation of our parliament or our country.
It fell apart shortly before 6pm when The Sun called her spokesman to reveal Derek Mackay had been bombarding a 16-year-old boy on social media with hundreds of messages, telling him he was cute and asking if he would like to meet.
Tory leader Jackson Carlaw was correct when he compared the pattern of behaviour to child protection charities' definition of grooming and found no difference. It was a serious error of judgment for Ms Sturgeon to let Mackay resign and not wait to read the detail of his conduct before sacking him. That mistake allowed him to issue a statement describing his behaviour as "foolish". It was not foolish. It was ghastly, predatory, sinister and possibly criminal.
So, it was a terrible, rotten day for the First Minister and her party while her critics and opponents were quick to suggest it was another body blow for a tired government, already rocking backwards on the ropes.
But is it? Are they? The SNP has been in power for a long time; its record of achievement in recent years would not fill an A4 sheet, the intractable problems it needs to sort out would fill many more, from unsafe hospitals to unfinished ferries; and former first minister Alex Salmond is about to stand trial accused of sexual assault and attempted rape, legal proceedings which, whatever the jury decides, will have consequences for his party and the government he once led.
But will any of it matter when Scotland goes to the polls next year? No, probably not. Around half of Scotland supports independence and will continue to vote for the SNP, even if many will hold their nose. That is not the SNP's fault – although it is certainly its good fortune that so-called opposition parties, particularly Labour, seem so uniquely enfeebled – but it explains why independence often seems to be the only drum SNP politicians like to bang.
Whether you agree with independence or not, we deserve better than this relentless, enervating argument about hypotheticals and theoreticals, maybes and could-bes.
Right now, we should be talking a little more about things like the Independent Care Review and a lot less about all our tomorrows. That would be a good day.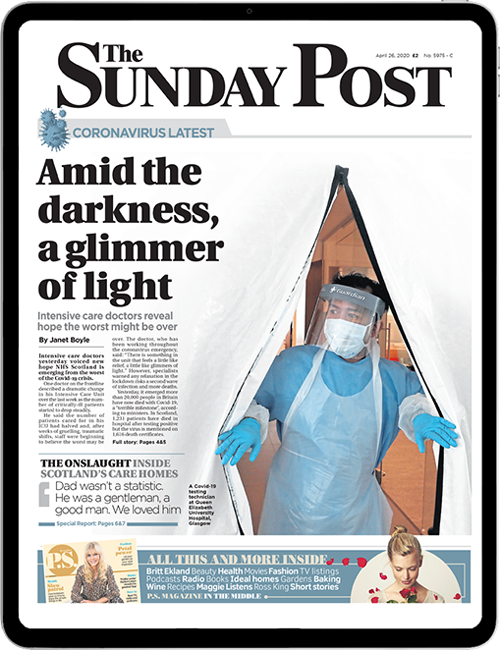 Enjoy the convenience of having The Sunday Post delivered as a digital ePaper straight to your smartphone, tablet or computer.
Subscribe for only £5.49 a month and enjoy all the benefits of the printed paper as a digital replica.
Subscribe