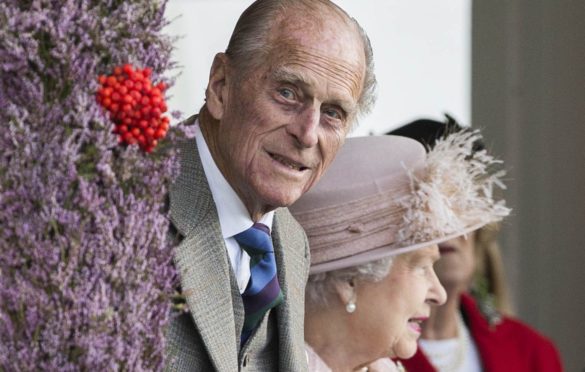 I was working as a Sunday Post reporter at the Glasgow Garden Festival in 1988 and admiring many of the exhibits when a voice behind me said: "Rather wonderful, aren't they?"
I turned around and Prince Philip smiled. He was visiting the festival with the Queen but, as was his habit on many occasions, he broke free from the royal entourage and was enjoying browsing round the exhibits of glorious plants, flowers and foliage.
Up close and personal, he was a handsome man with a warm smile. He looked at the Press badge on my jacket and asked: "Which paper do you work for?"
"The Sunday Post," I replied.
"Ah, we get it at the Palace," he said. "I enjoy the stories set in Scotland," he smiled, before adding: "And, of course, I wouldn't miss The Broons for anything."
When I heard of his death on Friday I remembered that short conversation and how he'd broken away from the royal ranks to have a bit of time on his own and enjoy the exhibition.
For decades this tall, good-looking man was at the Queen's side on state occasions, at royal weddings, on foreign tours and on endless visits around Britain and the Commonwealth.
I suspect he always tried to carve out just a bit of space and time by himself to enjoy the experience without the fuss of royal formality.
Prince Philip was at the Queen's side through all the ups and downs of her reign. He toured extensively with her. He sat through endless official and often boring occasions. He shook hands thousands of times. But this handsome young man who married a future queen never failed in his sense of duty to our country and the Commonwealth.
He helped raise four children and was known for being a strict but fun grandfather. At royal weddings he remained by his wife's side, smiling with pride as his sons and daughter took their vows. He was a stable and loving presence in some of the more turbulent times of the Queen's reign. His loyalty and his common sense helped her cope when times were challenging.
I will never forget the look on his face at Princess Diana's funeral on September 6, 1997. I was sitting in the press gallery at Westminster Abbey and we had a clear view of the family. The Queen was pale and stoic but Prince Philip took a hankie from his pocket to wipe his eyes as he looked down at the coffin where his daughter-in-law lay.
Two weeks ago his granddaughter Zara Tindall gave her new baby the name Lucas Philip in his honour.
As a father and grandfather, he always took a keen interest in the lives of the royal children. But it was his unstinting and loyal support to his wife, our Queen, which was memorable.
Their love and respect for each other was strong and true. Princess Elizabeth fell in love with a handsome young man called Philip Mountbatten and throughout her reign he was the sure and steady man she could turn to for support, for love and for laughter.
Theirs was a royal love story that stood the test of time. She will miss him forever.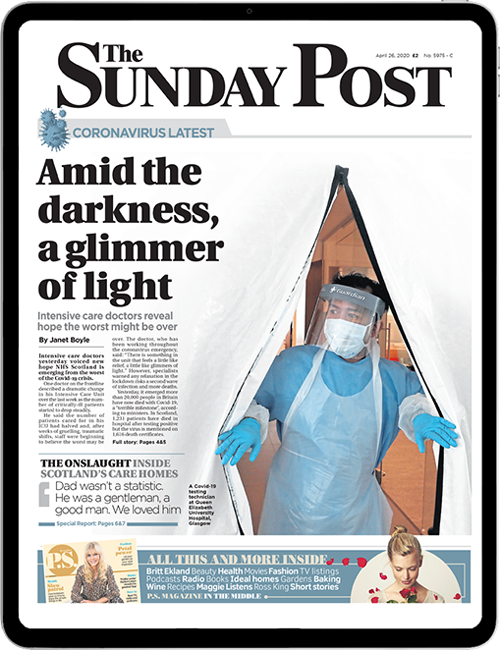 Enjoy the convenience of having The Sunday Post delivered as a digital ePaper straight to your smartphone, tablet or computer.
Subscribe for only £5.49 a month and enjoy all the benefits of the printed paper as a digital replica.
Subscribe