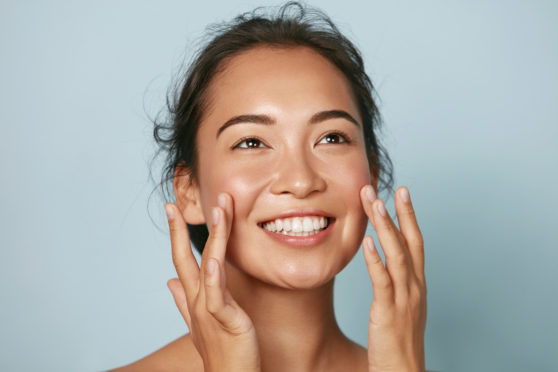 Dry patches, prominent pores and tightness are all common signs of skin dehydration, and can be caused by a lack of oil production or not enough natural hyaluronic acid. Luckily, skincare coach Ciara Darcy, who works with skincare brand AlumierMD, says there's plenty we can do to care for our complexion.
Restore and repair
To boost radiance, Ciara advises using active ingredients in your skincare.
She explained: "Some moisturisers will simply bring comfort by smothering the upper layers of the skin with big molecules that stay on the surface, while medical-grade moisturisers, formulated with multi-functioning active ingredients, can help to target and manage skin condition.
"Peptides, antioxidants and hydrating agents are used to restore skin health alongside ingredients such as nourishing shea butter and vitamin E."
How to hydrate
Ciara said: "Moisturising the skin is not just about applying creams when it feels dry – it's also important to use the correct ingredients to attract moisture and keep it there. Using a combination of ingredients can increase water content in skin, decrease water loss and restore the lipid barrier.
"Humectants, such as hyaluronic acid, honey and glycerin, attract water from the deep layers of the skin up to the outer. Emollients, including vitamin E and jojoba oil, work by filling spaces between skin flakes with oil droplets.
"Lastly, occlusives, such as silicones and lanolin, block water loss by forming a barrier."
Target dryness
"Dry skin enjoys an intensely hydrating formula," explained Ciara. "As we get older, the skin naturally becomes drier, so a multi-functioning moisturiser that targets signs of ageing is a valuable investment, too.
"HydraDew by AlumierMD (alumiermd.co.uk) features sodium hyaluronate, a form of hyaluronic acid that hydrates and makes skin plumper, softer and smoother."
Oily and combination skin
Ciara said: "An ultra-light, oil-free moisturiser formulated to restore clarity, while absorbing quickly and leaving no residue, is preferable.
"Plus, a moisturiser with salicylic acid, can exfoliate inside oil producing pores, preventing breakouts.
"An oil-free moisturiser with antioxidants is the perfect way to nourish the skin and defend combination skin. Hydracalm, also by AlumierMD, contains resveratrol, an antioxidant that neutralises free radical damage and irritation, and allantoin to increases water content and enhance exfoliation."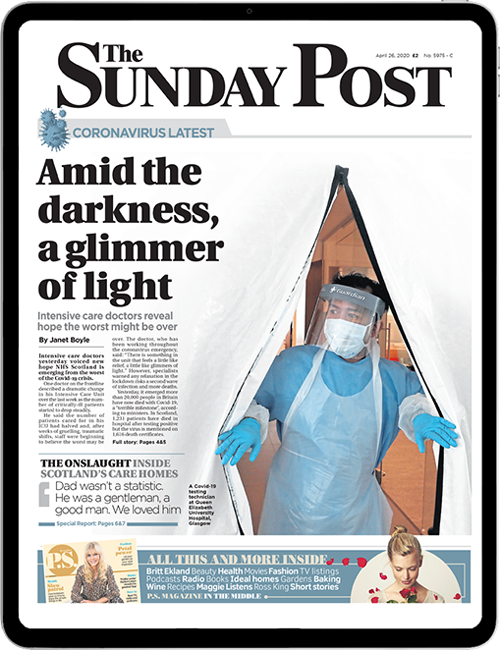 Enjoy the convenience of having The Sunday Post delivered as a digital ePaper straight to your smartphone, tablet or computer.
Subscribe for only £5.49 a month and enjoy all the benefits of the printed paper as a digital replica.
Subscribe