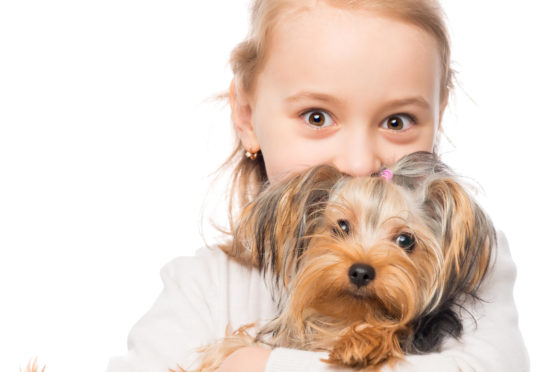 Traditionally, dogs might be a man's best friend but they can be the best medicine for children, according to scientists.
Researchers have found having a dog, and preferably two, can protect a child against developing allergies.
Youngsters in households with dogs, from three months old, were 90% less likely to develop food intolerances.
And they were also less likely to become asthmatic.
While having a cat in the house with children might also be beneficial to protect against food allergies, they could cause wheezing.
Dog owners tend to be more active and have more friendships, previous studies have also found.
The study, co-authored by Professor Irwin McLean, of the University of Dundee, said: "Living with dogs was associated with a 90% reduction in the odds of developing a food allergy. None of the 49 infants living with at least two dogs developed a food allergy."
The report said that dog, rather than cat, ownership, gave the greatest range of exposure to microscopic particles.
Professor McLean said: "The exposure of children to diverse environmental microbiota among household dust has been associated with protection from developing atopy and asthma.
"This protection is likely to start early in infancy or even through maternal exposure at the time of pregnancy.
"Alternatively, dog ownership may bring family members into closer contact with their local vegetative environment."
Food allergies now affect between 6% and 10% of young children in the UK. The more diverse the community of microbes in the body, the more a child may be protected against developing allergic conditions such as eczema, asthma and wheezing. Infants born by Caesarean section, or who have heavy doses of antibiotics soon after birth, are at increased risk of developing allergies because of the harmful effects on their microbial community.
But doctors now believe that factors, such as growing up on a farm, having more siblings and using communal day care facilities, may also be protective.
Some 1,124 babies were tested for the Enquiring About Tolerance (EAT) study, funded by the Medical Research Council.
Parents of the children, who took part in the study were asked about their daily routine, and whether the cats or dogs were allowed into the children's bedrooms.
The researchers found: "Living with dogs was strongly associated with protection from developing a food allergy as was cat ownership.
"Living with dogs was associated with a 90% reduction in the odds of developing a food allergy.
"None of the participants in families who owned a dog developed either egg or peanut allergies.
"No participants developed any food allergies among the 54 families who allowed their dog to frequent their child's bedroom."
The study in the journal Allergy added: "Owning dogs was associated with significantly less food sensitisation [allergies] at 12 and 36 months."
The study added infants of parents who owned dogs were less likely to develop allergies by the age of three and this appeared to be driven by a 66% reduction allergies to house dust mites.
Previously, childhood sensitivity to house dust mites has been associated with the later development of asthma.
"This inverse relationship suggests that dog exposure may reduce the likelihood of developing allergic airways disease, in addition to food allergy," the report noted.
By contrast, the study found that owning cats was associated with significantly increased allergic reactions to felines themselves.
Animal charity the People's Dispensary for Sick Animals (PDSA) vet Olivia Anderson-Nathan said: "This is an interesting development which demonstrates a potential association with pet ownership and a reduced likelihood of children with food intolerances.
"Our latest PDSA Animal Wellbeing (PAW) Report found that 86% of dog, cat and rabbit owners agreed that owning their pet makes them physically or mentally healthier.
"Vets and vet nurses see the amazing bond between people and their pets every day.
"In our Pet Hospitals, we regularly hear stories about how pets have helped their owners through some hard times," she said.
"Pet ownership can be a huge benefit to us all in our everyday life."
The rise of allergies
Hospital admissions for food allergies among children have risen by 500% in the last 20 years but doctors do not understand what is driving the increase.
Reactions to food can be severe, affecting the skin, the lungs or the gut and are recognised as a major paediatric problem in the UK and other western countries. Overall, 6-8% of children under three are affected by food allergies, a dramatic increase since 1990.
Experts say that even these figures underestimate the true incidence of the condition.
The UK has some of the highest rates of allergic conditions in the world.
According to NHS figures the most common is hay fever – allergic rhinitis – which affects at least 20% of people.
Meanwhile, there has been a 615% increase in the rate of hospital admissions for anaphylaxis in the UK in the last 20 years.
In the most extreme cases things like bee stings or peanut allergies can bring on anaphylactic shock, when the whole body reacts, not just the skin – but this is in less than one in 50 incidents.
The number of cases of excema has risen two to threefold in the last three decades, with 15% to 30% of children suffering at some point.
Allergies may be inherited, with a child whose parents are both intolerant being more prone to developing them. Identical twins are likely to have the same allergic diseases about 70% of the time.
Why allergies are rising in the western world is not clear, but it has been linked to a more sanitised environment, air quality and changing diets.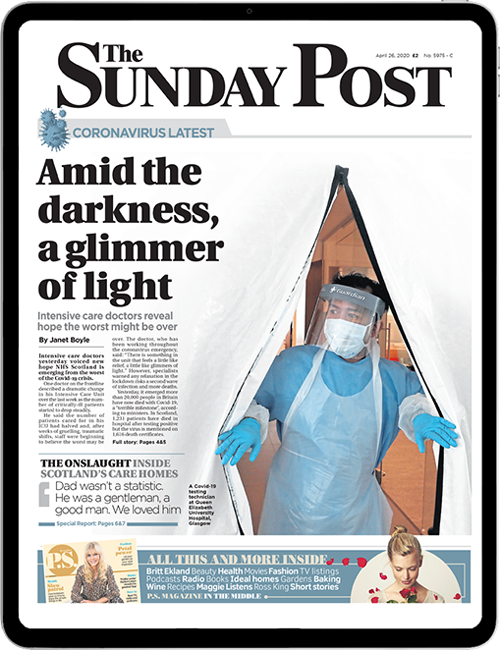 Enjoy the convenience of having The Sunday Post delivered as a digital ePaper straight to your smartphone, tablet or computer.
Subscribe for only £5.49 a month and enjoy all the benefits of the printed paper as a digital replica.
Subscribe