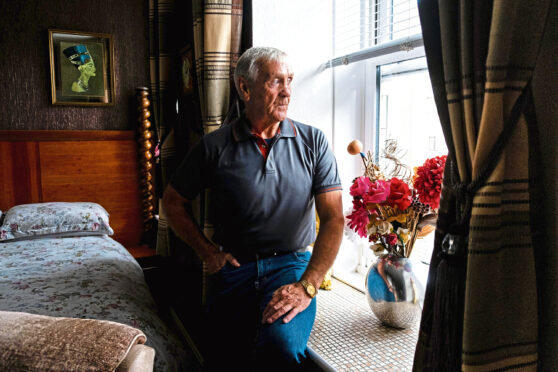 Scottish prosecutors have begun extradition proceedings against a former monk accused of abusing boys at a residential school over 50 years ago.
Alleged victims who accused the De La Salle monk of a catalogue of abuse were told the former teacher had died but new information revealed he had, in fact, spent years teaching in Canada.
Moves are under way to bring the man, now in his 80s, to Scotland to face abuse allegations. A petition warrant has been raised in Scotland and passed to the Crown Office's international unit which will attempt to begin extradition proceedings in Canada.
It was wrongly thought the monk, who taught at St Ninian's residential school at Gartmore, Stirlingshire, which closed in 1982, had died almost 20 years ago. One of his alleged victims, who says he was repeatedly physically assaulted by the monk, said: "I was told by the police almost 20 years ago that he was dead, and I would never get the chance to see him facing justice for what I accused him of doing to me.
"The news was devastating. I struggled for many years to come to terms with never getting a chance of justice.
"However, I was able to pass on information to the police in 2007 that the man I was accusing went to Canada to work as a teacher and was still alive.
"I was told that, in 2013, the police finally found a register identifying who had taught at St Ninian's. Now I have been informed moves are under way to bring the man to Scotland to face allegations made by me and others."
Despite St Ninian's having one of the highest numbers of alleged abuse victims, with claims of a brutal culture of violence and sexual abuse, only three men ever stood trial. Brother Benedict, real name Michael Murphy, teacher Charles McKenna and night watchman James McKinstry. Police officers at the time identified at least seven more suspects.
But despite more than 200 alleged victims coming forward, only a dozen men were called to testify in the 2001 High Court trial. Brother Benedict was convicted of abusing the extradition target's alleged victim, delivering electric shocks that blew him off his feet and breaking his arm in a fit of rage.
His victim, who had been sent to St Ninian's for playing truant, said: "What happened to me at St Ninian's when I was just 11 destroyed everything inside me, leaving me broken, and unable to trust anyone in authority.
"I still carry the physical scars but the psychological scars are far deeper. I still suffer from flashbacks and nightmares.
"What happened to me and so many other boys in that school marked us for life.
"We need to have the truth out in the open."
Leading lawyer, Laura Connor, a specialist in historical child abuse cases, says it is vital perpetrators are brought to justice, even decades after allegations are made.
Connor, a partner at Thompson's Scotland, said: "What these victims want and need is for what happened to them to be properly acknowledged and for those responsible to face justice.
"Although extradition can be a long and difficult process, it is incumbent upon our justice system that every effort is made to bring those accused to court here in Scotland.
"Far too often we hear that the focus appears to be on what the effect of such an action would be upon the health and wellbeing of a sometimes elderly accused rather than the health and wellbeing of their alleged victims."
The solicitor, who heads up a specialist team which handles hundreds of historical abuse cases, said some of the abuse cases emanating from the List D schools and children's homes long closed down are among Scotland's darkest past.
She said: "We do know many victims suffered so dreadfully, they continue being deeply affected today. That is why it is most important that those perpetrators who live abroad must be pursued."
The Crown Office and Procurator Fiscal Service confirmed it is seeking the former monk's extradition.
Meanwhile, on Friday, a former teacher who taught at Fettes and Edinburgh Academy – where TV presenter Nicky Campbell alleged there had been a catalogue of abuse – had his extradition hearing put off until February after claiming it would be "unjust, unreasonable and too severe a punishment" to be ordered to Scotland.
The man, 83, has been living in South Africa for decades, and has already admitted to the courts there that he was involved in abusive behaviour towards pupils in the 1970s.
I knew there was no one we could turn to or tell
More than 9,000 boys were sent to List D schools where De La Salle monks taught alongside civilian teachers and staff until the 1980s, writes Marion Scott.
The institutions were St Mary's in Bishopbriggs, St Ninian's in Gartmore, St Joseph's in Tranent, St John's in Shettleston, Glasgow, and St Mungo's in Ayrshire, and the boys' so-called offences were often trivial, playing truant, breaking a window, or stealing sweets or food.
The regimes, however, were brutal, with many boys injured, mentally and physically.
Jimmy Boyle, who would later be convicted of murder before becoming an author and artist in prison, suffered beatings at St John's where he was held from the age of 14 for stealing a cash box containing £7 from a fairground.
Boyle once said: "The regime meted out by De La Salle monks and staff was the most brutal I ever experienced. Scotland's prisons ended up being littered with their casualties.
"I was a tough street kid, brought up in the Gorbals, so I was never a target for sexual abuse but I saw and heard it going on all around us, and knew there was no one we could turn to or tell."
At the ongoing Scottish Child Abuse Inquiry, the De La Salle order issued an "unreserved apology" to any child who was abused.
Brother Laurence Hughes, who is in charge of the order in Britain, told the inquiry, chaired by Lady Smith, he accepted there had been a "systemic failure" to look after children. In a submission to the inquiry, the order said brothers who may have been able to identify other cases of abuse were dead.
Brother Hughes invited anyone who had experienced abuse in the order's homes to speak to him.
The order was established in the 17th Century by Saint John Baptist De La Salle, in Rheims, France, who became a priest and went on to establish schools "to touch the hearts of poor children".
Today there are about 3,000 Brothers who continue his legacy at more than 1,000 schools and education centres in 80 countries.
In Scotland De La Salle monks taught at five list D schools – St Ninian's, St Mary's, St John's, St Mungo's and St Joseph's. About 9,000 boys were taught by the monks, civilian teachers and staff until the closure of the schools started in 1982.
Many monks moved around, both here and abroad, making it difficult to keep track of where they all were.
Despite hundreds coming forward with allegations of abuse, and police identifying many more, just three men were ever prosecuted – former monk Brother Benedict, real name Michael Murphy; a civilian woodwork teacher Charles McKenna, 83; and a night watchman James McKinstrey, 69.
Victims, some of whom shook in the witness box as they confronted the men who abused them as little boys, were accused by their legal teams of being a "nice little actor", or that they were "liars".
The three were found guilty at the High Court in Edinburgh in June 2003.
Each was sentenced to two years for a sickening catalogue of abuse, but one monk stayed out of prison for years before finally having his sentence halved for 10 charges of abuse.
Benedict, who was also known as "Bootsie" by victims because of the boots he often used to kick them, has since been convicted on two more occasions over decades of abuse.
In November last year Murphy, who taught at both St Ninian's and St Joseph's in Tranent between 1961 and 1981, was jailed for seven years over 29 charges of sexual and physical abuse, including assault to severe impairment.
He had originally faced 43 charges but the Crown withdrew several.
Murphy was already serving a seven-year jail sentence dating back to 2016 when he was imprisoned for 15 crimes against young boys.
Last year another abuse victim at a De La Salle school spoke for the first time about the years of abuse he suffered at St Mary's, Bishopbriggs, where he was sent aged 13 for playing truant. Colin Higgins has been fighting for justice for 30 years for the daily beatings and lack of education that shaped his life.
He said: "My punishment was to be brutalised by beatings that would have brought an adult to their knees. We weren't taught or helped. We were tortured.
"When I came out of St Mary's two years later, the beatings and bruises had healed. The deepest scars they inflicted couldn't be seen, but I'll suffer them to my grave. We never stood a chance."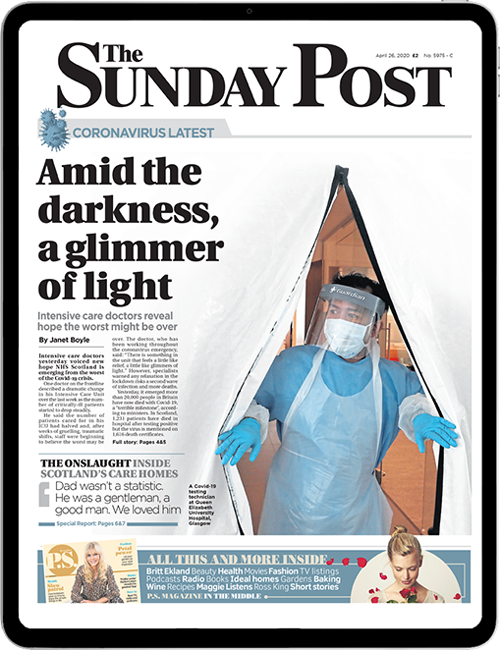 Enjoy the convenience of having The Sunday Post delivered as a digital ePaper straight to your smartphone, tablet or computer.
Subscribe for only £5.49 a month and enjoy all the benefits of the printed paper as a digital replica.
Subscribe