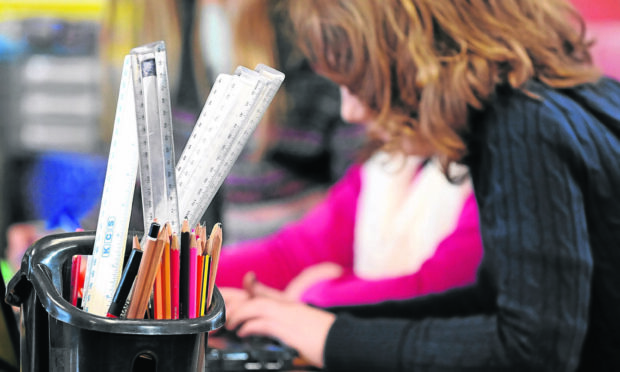 The number of Scottish children in "super-size" primary classes has soared above 40,000.
Ministers have been urged to take urgent action after new analysis showed 40,111 pupils are being taught in classes of 31 or higher – an increase of almost 9,000 over the past decade.
The SNP promised to cut classes when it first came to power in 2007 and Nicola Sturgeon staked her personal reputation on improving education as first minister.
Ahead of that election, the party promised it would shrink numbers for P1 to P3 classes to 18 or less but the target was relaxed two years later after negotiations with councils.
The latest pupil census data shows a staggering rise in the number of children now being squeezed into over-stretched classrooms.
Stark rise in super-size classes
The figures, taken for the start of the current school year, represent a 22% increase on the 31,175 reported in 2012.
Numbers had decreased after a high of 45,843 in 2017 but soared by 4,093 over the past year.
The Scottish Government says teacher numbers are at historically high levels and the ratio of teachers to pupils is higher than anywhere else in the UK.
But the analysis also shows there are currently 1,255 primary school classes with 31 or more pupils, compared to 977 in 2012.
Louise Wilson from the EIS – Scotland's largest teaching union, described the rises in class sizes as completely unacceptable.
She said: "Smaller class sizes are essential to the delivery of a high-quality learning experience and enable each individual pupil to spend more time with their teacher, which improves learning.
"Past studies have shown that smaller classes have a positive impact on attainment with children from more deprived backgrounds benefiting the most."
Poorer pupils missing out
Wilson said the union is calling on the government to recruit more teachers.
She added: "At a time where the Scottish Government say they are committed to tackling the attainment gap and the impact of poverty on education, reducing class sizes must remain high on the political agenda.
"All our pupils, no matter where they live, deserve the improved opportunities that smaller class sizes will afford them."
Figures released last year separately revealed one in six secondary schools in Scotland are operating at greater than full capacity.
Kemnay Academy in Aberdeenshire was Scotland's most overcrowded high school, with 959 pupils in a school designed for 730.
Edinburgh had the most overcrowded high schools overall, with nine of the capital's 23 secondaries exceeding maximum capacity.
Meanwhile, Glasgow had seven schools at more than full capacity.
Teachers' workloads increasing
In a recent survey, teachers' union NASUWT found 84% of their members in Scotland had experienced an increase in their workload in the past 12 months.
It said key drivers are lesson preparation, marking and pastoral care issues – all of which are affected by having more pupils in the classroom.
Campaigns officer Chris Weavers said the more pupils teachers have to teach, the less time they are able to devote to individuals.
He believes this results in more stress for teachers and diluted levels of support for pupils.
Scottish Liberal Democrat education spokesman Willie Rennie warned children are being short-changed on their learning.
The party wants to see more qualified teachers who do not have permanent jobs put to work to cut class sizes and enable extra tutoring and supported study opportunities for children who are struggling.
Rennie said: "The SNP has had 15 years to make a dent in the problems afflicting Scottish education but instead super-size classes have soared on their watch.
"Classes of this size make it harder for teachers to teach and pupils to learn.
"Smaller classes help pupils learn while also increasing the amount of contact time between teachers and those children who need extra help.
"Teachers are the backbone of our education system.
"However, under years of nationalist rule, they have lost teaching and pupil support colleagues, all while being inundated with paperwork and diktats."
What does the government say?
Councils are responsible for recruiting teachers and received an additional £145.5 million in this year's budget to protect numbers.
The Scottish Government said: "Decisions on class sizes will be determined by the total school roll, the number of teachers, physical capacity of schools and any need to accommodate specialist equipment for pupils requiring additional support."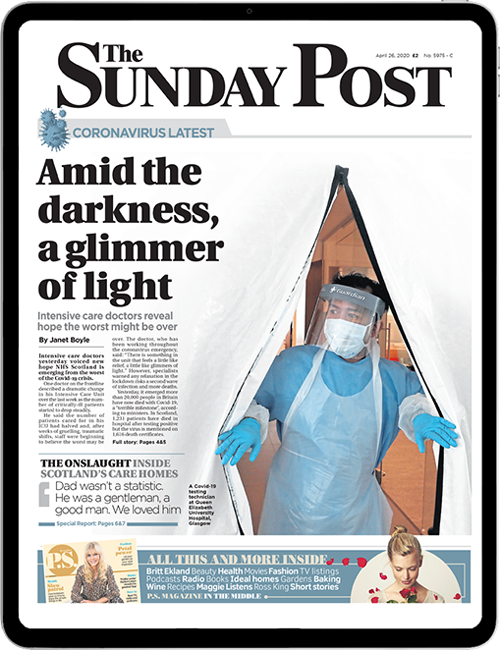 Enjoy the convenience of having The Sunday Post delivered as a digital ePaper straight to your smartphone, tablet or computer.
Subscribe for only £5.49 a month and enjoy all the benefits of the printed paper as a digital replica.
Subscribe