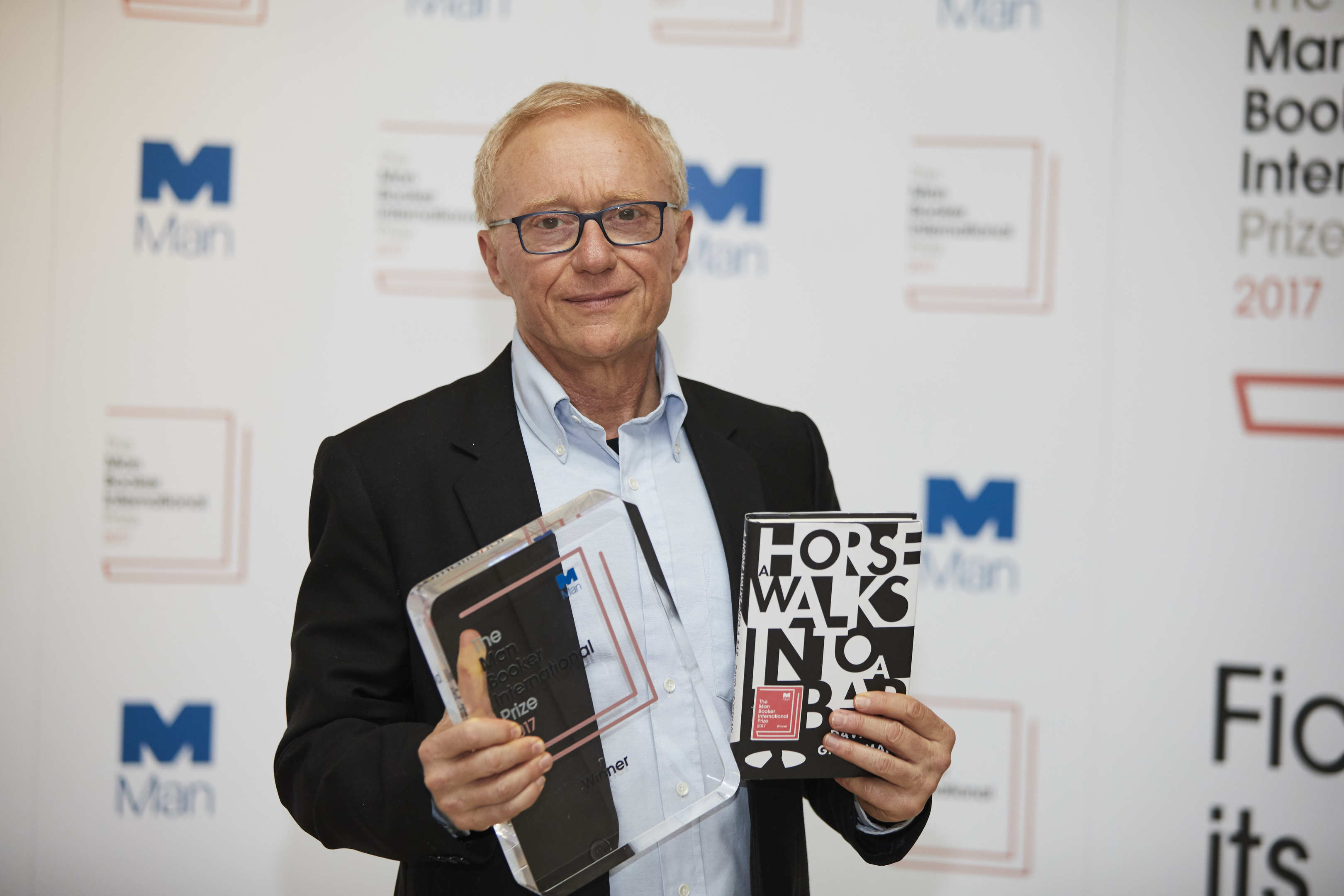 DAVID GROSSMAN, the winner of the 2017 Man Booker International Prize, has joined the impressive line-up of authors at next month's Edinburgh International Book Festival. 
The award-winning writer will come to Charlotte Square Gardens on Wednesday 16 August to talk about his winning novel, A Horse Walks Into a Bar.
The Judges of the Man Booker International Prize praised the novel as '…a mesmerising meditation on the opposite forces shaping our lives: humour and sorrow, loss and hope, cruelty and compassion, and how even in the darkest hours we find the courage to carry on.'
Set in a small Israeli town, A Horse Walks Into a Bar is focused entirely on comedian Dovaleh Greenstein. Taking to the stage to needle his audience with vulgar and aggressive jokes, Greenstein's repellent performance begins to crumble as he reveals a fateful decision he once made, which has haunted him ever since.
Nick Barley, Director of the Edinburgh International Book Festival and chair of the Judges for the 2017 Man Booker International Prize, said "We are thrilled that David Grossman will be joining us at the Book Festival this year.  He is an extraordinary writer, a worthy winner of the Man Booker International Prize and a great addition to our programme."
David Grossman will be appearing at the Edinburgh International Book Festival on Wednesday 16 August at 5.45pm and tickets are now on sale through the Book Festival box office on 0845 373 5888 or www.edbookfest.co.uk
Brave new words: Edinburgh International Book Festival unveils 2017 programme