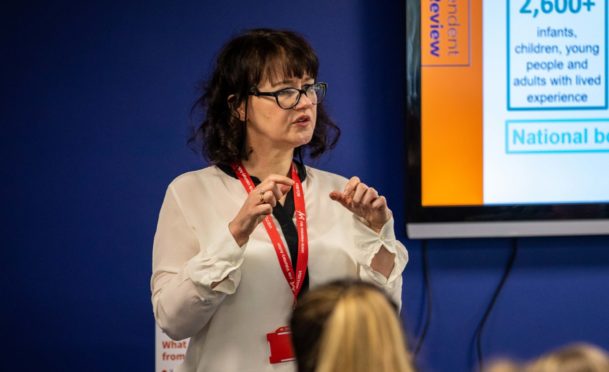 The leader of a landmark review into Scotland's care system says the country cannot afford not to overhaul it.
Fiona Duncan steered the Independent Care Review that earlier this year set out a raft of recommendations – called The Promise – intended to dramatically improve the experience and life chances of children in care.
She admits some have asked if Scotland can afford to adopt the wide-ranging recommendations but insists the country must implement them.
She said: "Because what we are doing is so very different from anything that has gone before, of course we had people wondering if we could afford to do this.
"Quite apart from my own view that you can't put a price on ensuring a child has a happy childhood, the truth is that Scotland really couldn't afford not to change.
"We spend £1.1 billion on a care system that doesn't work for all the people it's supposed to serve.
"But it also costs us a further £1.6bn in lost income tax and national insurance because those in care ended up in lower-paying jobs, and needed extra help because the system failed them."
Fiona has spent her lifetime around children in care and vulnerable families and intends to sweep away practices and cultures that served bureaucracy more than children.
Over three years the review heard from many people who had grown up in care, and she said: "That helped me devise The Promise, and it is a promise from the heart, that Scotland will deliver the care that will allow each child to have the best possible childhood.
"For every single one of them, I want them to have the love, support and nurturing they need so they can live their best lives."
In May she was appointed chairwoman of the Promise Oversight Board, which will work to ensure those recommendations are followed and believes the only way to ensure The Promise succeeds is to enlist those who access care to make it work for them.
That is why, in the coming weeks, Fiona and her team are launching a recruitment drive a to take part in the "Design School" along with the families and children who use services to become "Design School Champions" to shape how the new system will work.
Fiona said: "We must shift the balance of power to those children and families so they can access what they want and need and they should also play an active role in that."
"I don't think anyone has ever done what we are doing and that is why it is so important for it to work.
"In the last couple of years I've sat and listened to over 5,500 people who work within the system or use services, from watching small babies communicate in their own unique ways what they need to listening to the most incredible, inspiring people who have lived through the system.
"Along the way there have been far too many sad stories, awful stories that will stay in my heart forever, but I believe all of those experiences help shape the way forward."
Very little will remain of the way things were done before. Fiona fears there is little point spending time and energy trying to repair something that is so broken. She will concentrate, instead, on early intervention, developing a system that is flexible and able to respond quickly to individual needs.
She added: "I don't have time to spend pointing fingers or blaming anyone for mistakes of the past, because our task ahead is so momentous and so pressing, we cannot waste a second looking back.
"Instead, we must not only look forward, we must have the conviction to act now and change how we deliver care and support. Instead of making people fit the system, we must make the system fit the people it is there to help."
---
It doesn't change the past… but I can live with it now
For the past 10 years, care worker Tommy Harley has been an inspiration to countless teenagers he looks after in a residential unit, and to survivors of Scotland's bygone care system that damaged so many children like him.
One of five children, Tommy was put into care after trying to retaliate to one of his father's regular beatings. Tommy, 54, said: "Dad had been very drunk and, after administering the usual battering, he fell into a stupor.
"Seeing my chance to teach him a lesson, I rolled up newspapers and pushed them up the legs of his trousers. I fully intended setting him on fire. It was a cry for help. Mum caught me before I lit the newspapers."
Tommy was sent to a children's home where the young boy's vulnerability made him a target for an abusive staff member. "I was nine and the abuse began almost immediately," Tommy said. "The physical and sexual abuse and the psychological horror became a way of life."
Finally, aged 16 – after years of abuse and unable to read or write – he was given £200, a donkey jacket and told to make his own way in the world.
Unable to hold down jobs or develop relationships, he turned to heroin. Homeless and at rock bottom 10 years ago, Tommy found his way to Jericho House in Greenock, a rehab unit for men, and his life changed forever.
Tommy said: "It took enormous strength to get clean. Once I did that I realised I had to change other things if I wanted to live the kind of life I saw others living. Jericho House supported me to learn to read and write, I went to college and trained to be a residential care worker. I'm doing the job I was born to do.."
Tommy also reunited with his family, including his mother, father and his two grown-up children. Before Tommy's dad, Thomas, died five years ago aged 76, the two of them "made their peace" with each other. "I was able to be the son he never had and he became the father I never had for those last final years," Tommy said. "It doesn't change what happened, but I can live with it now."
Tommy spends a great deal of his time working with abuse survivors through the Take Justice programme. He is also active with victims support Charity Wellbeing Scotland, and The Voice Within, which encourages people to speak out about their experiences through theatre.
His mentor, Margaret Diamond, who founded Jericho House, has never forgotten the first day she saw Tommy. She said: "I don't think we've ever had anyone come in as damaged as Tommy was, and look at him now, an inspiration."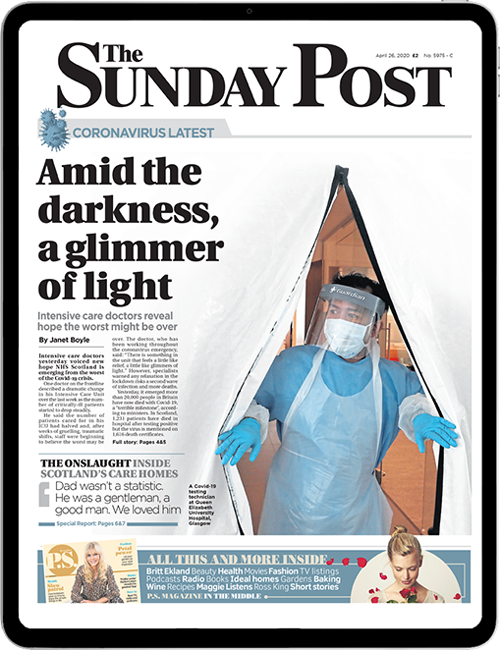 Enjoy the convenience of having The Sunday Post delivered as a digital ePaper straight to your smartphone, tablet or computer.
Subscribe for only £5.49 a month and enjoy all the benefits of the printed paper as a digital replica.
Subscribe