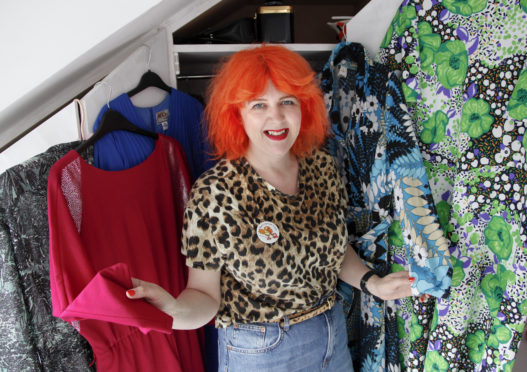 Staring at a packed row of tops, dresses, skirts and trousers, many women are faced with the same daily conundrum – a wardrobe full of clothes but feeling they have nothing to wear.
And, while our closets and drawers are stuffed to the brim, it seems our bank accounts have been ransacked quicker than a designer sample sale.
Research has found our cupboards are hiding a collective £13 billion worth of unwanted clothing, with women owning an average of 13 items they no longer want, need or even fit.
Conducted to mark the UK launch of "pre-loved" clothing retailer Patatam, a survey found the average British woman has £504 worth of unwanted clothing hanging up at home, which falls slightly to an average of £465 in Scotland.
When asked their reason for hoarding clothes, one in 10 cited sentimental reasons, saying some outfits remind them of a specific place, person or experience.
One in five hoped they would eventually be able to lose weight and squeeze back into items that are the wrong size.
Although our love for fast fashion is growing, Patatam's research also showed we are becoming more conscious of reducing our environmental impact when we update or change our style.
Just over a third of respondents to the survey said they would rather sell old clothing than send to landfill, and 64% would happily buy second-hand or vintage.
Eric Gagnaire, managing director at Patatam, said: "What is incredible is just how much appetite there is to ensure women are getting rid of these items in a responsible way – by selling, donating or passing them on to others who can enjoy them."
Here, we take a peek inside the wardrobes of two dedicated fashion lovers, discovering why and how their collection has grown over the years.
---
Merle Brown, 47, writer, Roslin, Midlothian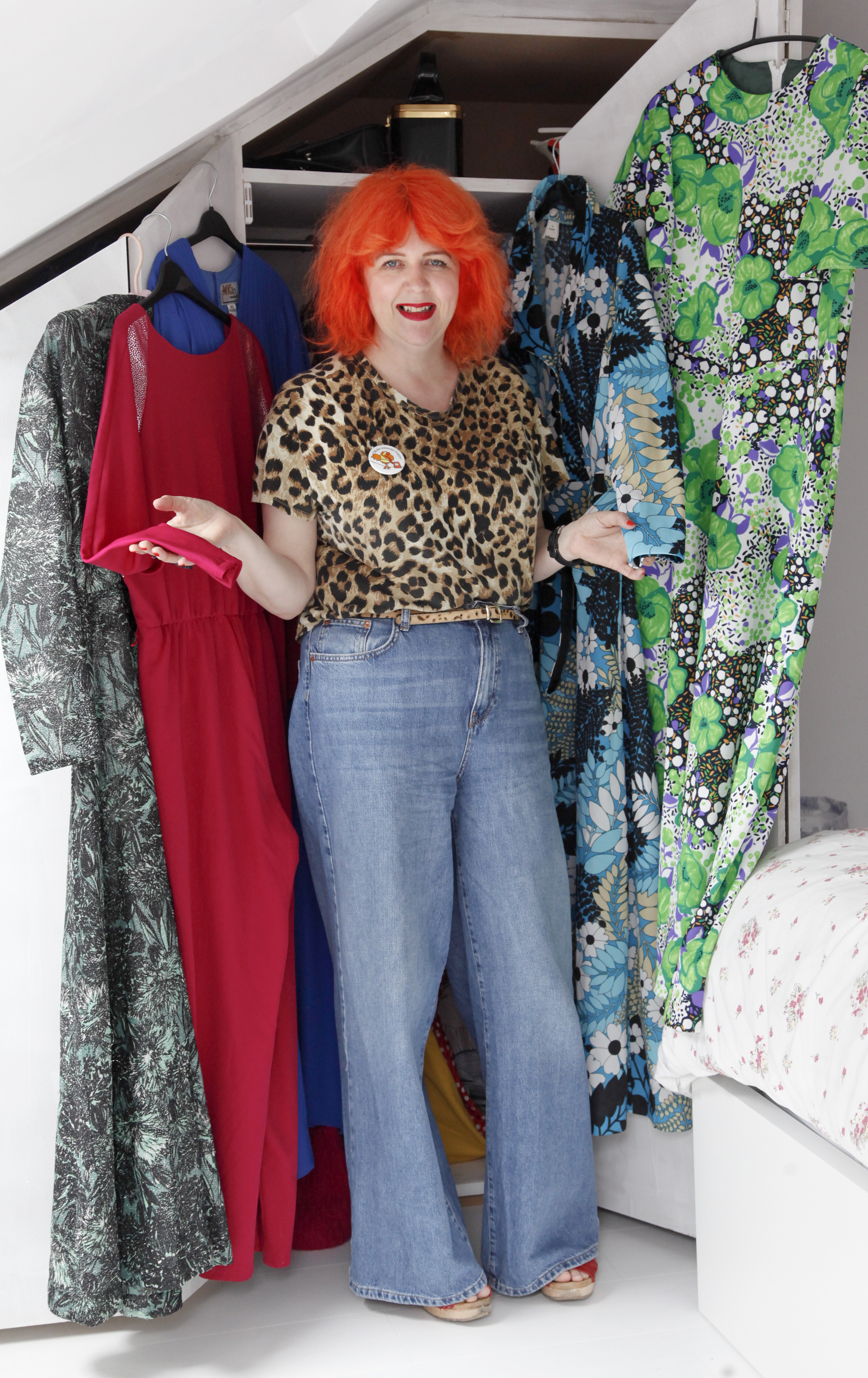 I've always loved clothes and shopping, so I have quite a big collection – most of which I don't wear very often.
I'm really not a Marie Kondo person at all and I would say I'm a hoarder in every aspect. As well as clothing and accessories, I collect vintage items for the house, too, and I would say every single piece brings me joy!
I probably have a few hundred items in my wardrobe and about 50 or so stand-out pieces I could never give away or sell. I do clear out every now and then, but somehow it all starts to build up again.
Clothes have always meant a lot to me and I definitely keep clothing for sentimental reasons. When I look back over the years, I can remember occasions, events, parties and weddings by clothes. And I remember not just my outfit, but other people's too. For example, I have a full-length blue vintage dress I wore for my 40th birthday – it's a bit tatty, with wine stains and pulls from the cat's claws, but it reminds me of an amazing landmark so I'd never get rid of it. I also have a handbag with M&Ms on it, which I bought for £5 on my first trip to Vegas. It's just a silly plastic thing, but I've kept it for 20 years because of the memories.
Vintage clothing is a real passion of mine, so that's what makes up the majority of my wardrobe. I just love the patterns, the fabrics and the textures. I have even bought clothes that don't fit me in the first place because I thought they were too beautiful to leave sitting in a second-hand shop.
I love the idea of a dress having a story and history before it comes to me. I like to imagine where it's been or what nightclub it might have visited in the '80s. And I see those dresses, skirts and tops as pieces of art.
Audrey Cassels, 46, owner of Jigsaw PR, Edinburgh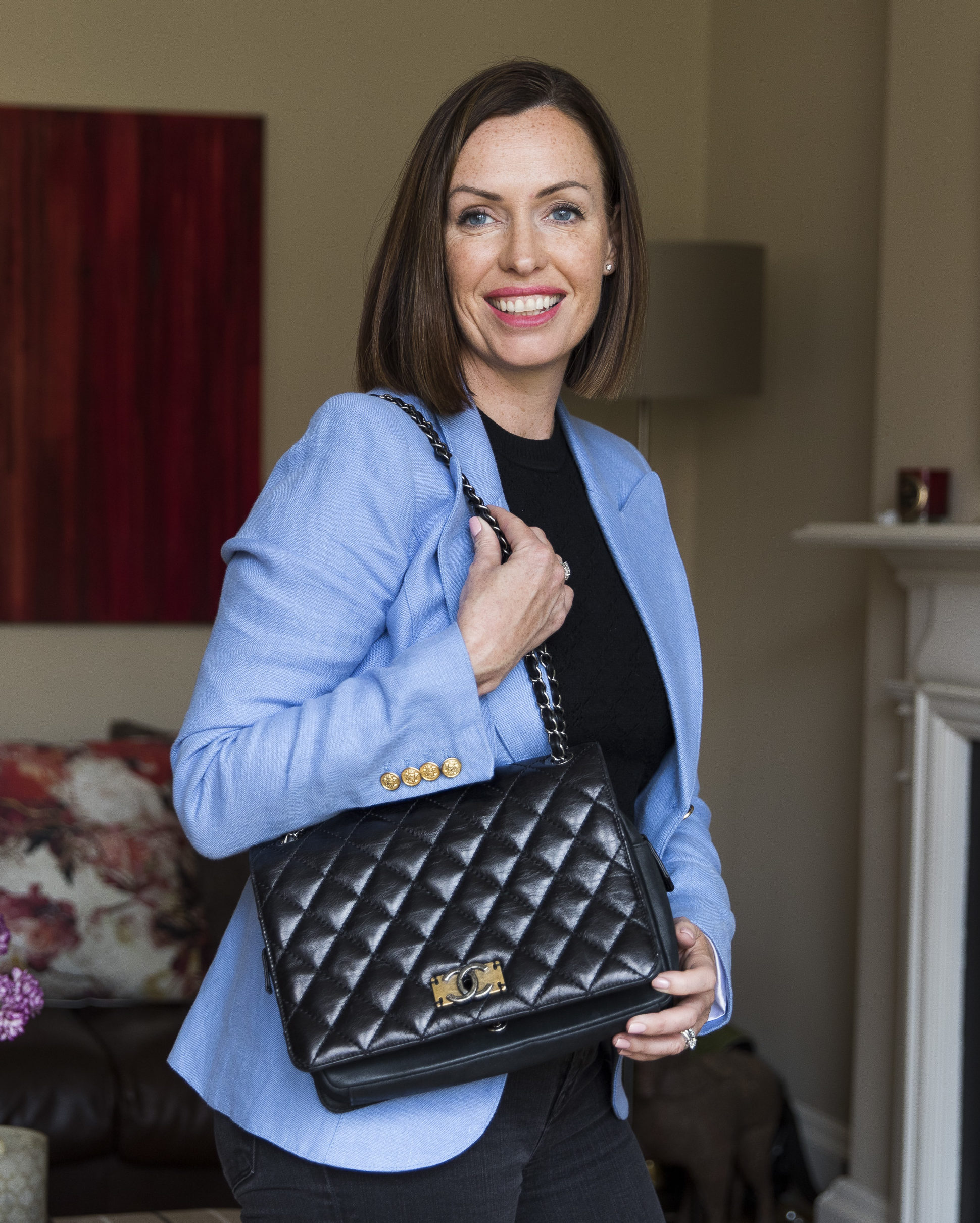 I don't believe in spending a lot of money on endless fast fashion. Instead I prefer to buy less and spend more, investing in classic pieces that will stand the test of time. And it's for this reason my wardrobe has become quite full.
I do forget about some of the clothes that are in my wardrobe and I have boxes filled with items that I don't wear anymore – but I really am loath to throw them out.
I have a few lovely dresses that have been bought for occasions or trips, which I'm holding onto in case my daughters they want to wear them when they're older, and I quite often gift clothing to friends and my god daughter who's in her 20s. If I have a big clear out, I'll also pass jumpers, tops and some jackets onto charity shops, too.
I think the average of £450 from the survey is pretty low for unwanted and unworn clothes. I would hate to put a value on my collection, but I think it could run into four figures, sadly!
However, for me, I do keep a lot of accessories and jewellery because they are special. About 20 years ago my mother bought my first ever luxury handbag, which is something I could never give away.
It's a Mulberry black crocodile leather bag with a small handle. I keep it in a dust bag and don't tend to use it that often because it's such a treasured item.
I actually lost it on a night out during the Festival a few years ago, and I was bereft at the thought of never seeing it again. But, luckily it was found by a lovely, honest person who handed it into the police station. So, I'm very careful with it now!
My husband also bought me a Chanel handbag for our 10th wedding anniversary when we were in Milan – I was walking on air coming out of that store with the beautifully wrapped box! It's definitely something that will be passed down.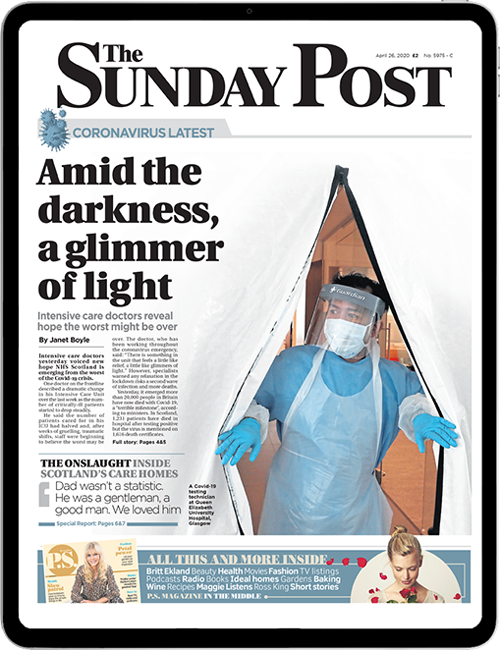 Enjoy the convenience of having The Sunday Post delivered as a digital ePaper straight to your smartphone, tablet or computer.
Subscribe for only £5.49 a month and enjoy all the benefits of the printed paper as a digital replica.
Subscribe