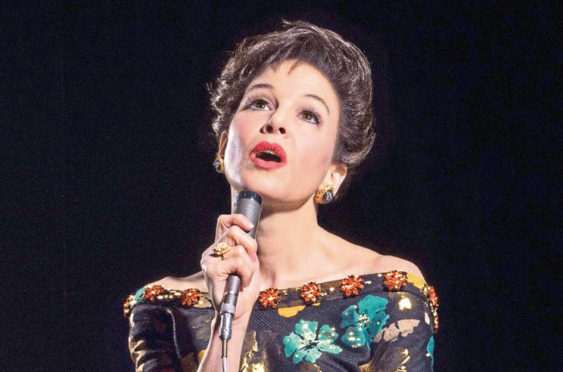 It's not often that people can take a break from showbusiness then just slot straight back in.
I remember Beyonce doing it in 2009 – she said she was taking two years off, and I wondered how easy it would be for her to come back from that.
As it happened, she did it effortlessly and returned stronger than ever with a new album.
Never mind two years, Renee Zellweger had a six-year break from acting.
She came back with Bridget Jones' Baby in 2016 and has since eased her way back into the world of movies.
Renee is now starring in What/If, a 10-part thriller anthology series on Netflix, which seems a bit of a departure for her.
It's about when "acceptable people start doing unacceptable things" and Renee plays a sexy and dangerous CEO with an, ahem, indecent proposal for a young couple.
A bit of a change from granny pants in Bridget Jones!
I also asked Renee about that career break.
"You reach a point when you've been doing the same thing for a long time. How greedy can one girl get?" she told me.
"You know, I've had some extraordinary experiences and when is enough, enough?
"And it was time to learn new things. I don't think you can be an interesting story-teller if you can't relate to other people's experiences because you've spent 25-30 years living other people's lives.
"I was bored – not with my work, I always loved my work – I was bored with myself.
"I needed to grow as a person and evolve a little bit, learn new things. You only live once, right?"
Seems more than sensible, really. Renee will forever be associated with Bridget, and I asked if she fancied returning to the role again.
"I don't know. I mean, I know Helen's Fielding written the book, so there's that," she told me.
"So, I guess that means there is a possibility, if anyone wants to do it."
Bridget Jones has been such a money-spinner for the studio I'd be stunned if they didn't.
And Renee has a very meaty role coming up which looks as if it could be absolutely fascinating – a biopic about the final year in the life of Judy Garland called, simply, Judy.
It's an adaptation of the Olivier and Tony-nominated West End and Broadway play End Of The Rainbow.
It covers the time of Garland's life when she came to London for a five-week run of sell-out concerts.
"It was really special going to work every day with this group of people who were showing up with the same love for Judy, with everybody wanting to do their best to tell this story," she told me.
"The movie will tell the story of this little-known part of her life when she was going through quite a bit, so we wanted to do our best to tell it.
"It's an important part of Judy's life because it shines a spotlight on just how truly she exceptional she was."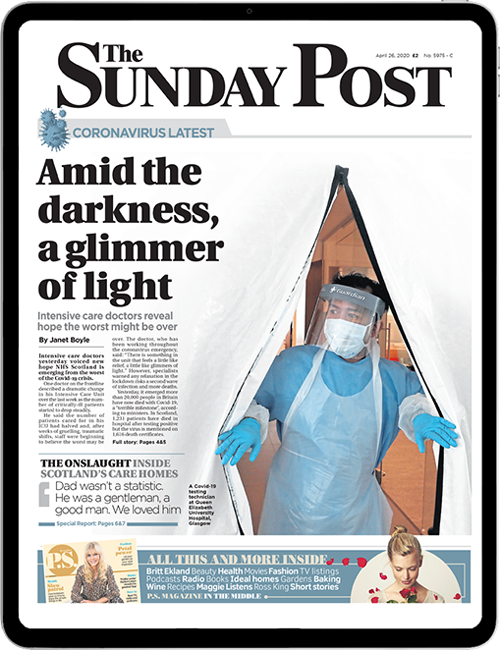 Enjoy the convenience of having The Sunday Post delivered as a digital ePaper straight to your smartphone, tablet or computer.
Subscribe for only £5.49 a month and enjoy all the benefits of the printed paper as a digital replica.
Subscribe