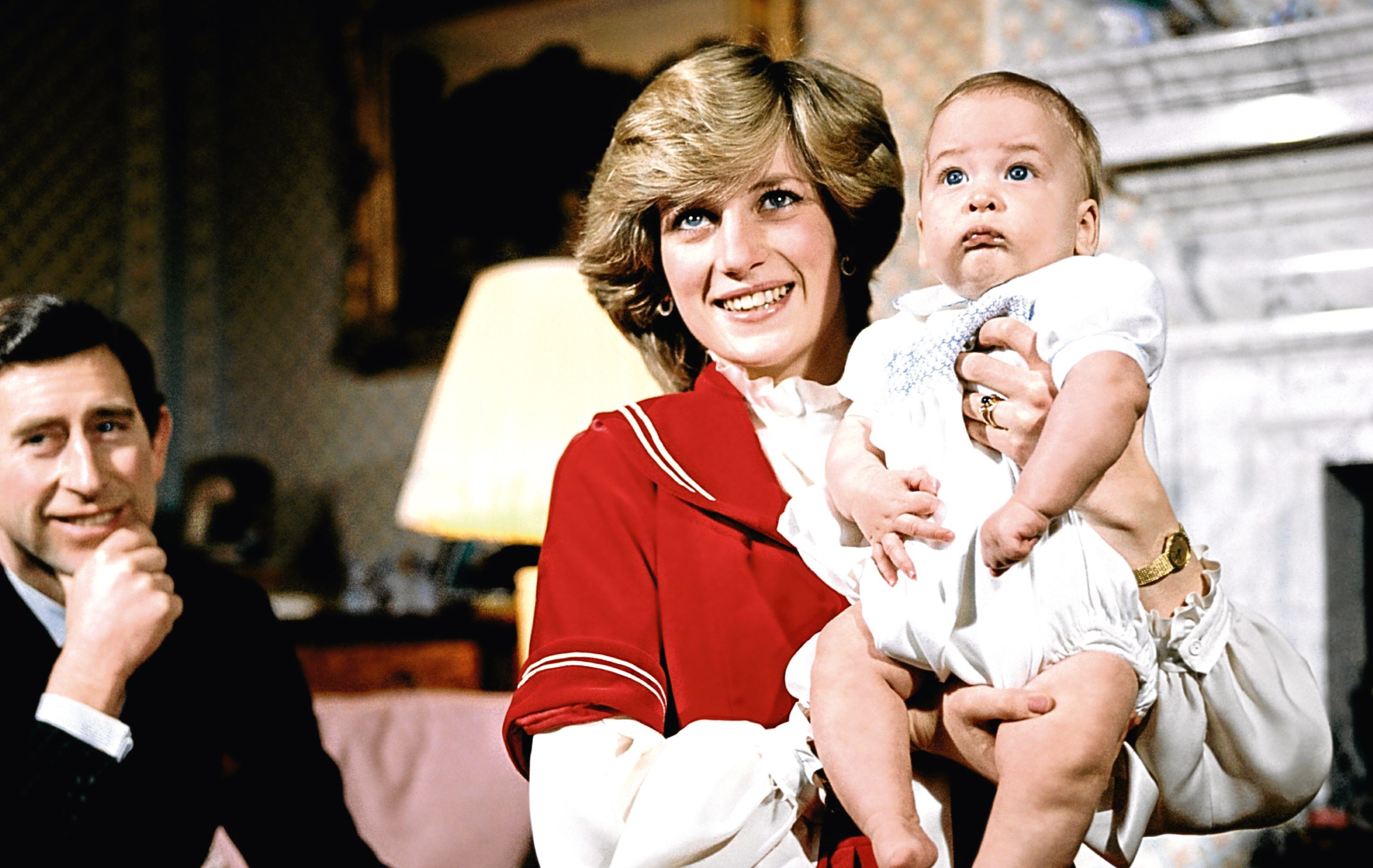 SHE brought us the greatest royal story of our lifetime, and to this day, many Britons aren't really over the death of Princess Diana.
It was on August 31, 1997, that the People's Princess died in a car crash in Paris, aged just 36, in a tragedy that led to a global outpouring of grief.
As even her own sons, William and Harry, have been keen to point out, Diana would have loved to see how they have grown up and she would also have been keen for us to accentuate the positives of her short, but remarkable, life.
So this week, to remember her the way she would have liked, here are our Top 10 Princess Diana Moments.
JOINING HER SISTERS AT SCHOOL (1973)
DIANA had begun her education at a private Norfolk school, Silfield, before moving to Riddlesworth, an all-girls establishment near Diss, aged nine.
They weren't, by all accounts, the happiest days of her life, but things got considerably better when, in '73, she joined up with her sisters at West Heath Girls' School in Sevenoaks, Kent.
Sarah and Jane, a few years older, knew Diana wouldn't shine in an academic way, and sure enough, she'd go on to fail her O-levels not once, but twice.
But she shone in other ways, and despite being shy at times, the other girls got on well with her, and it was a comfort to have her sisters nearby.
A HOME OF HER OWN (1979)
IN the summer of '79, Diana was thrilled when her mother bought her a flat at Coleherne Court, Earls Court, for her 18th birthday present.
It would provide the last "normal" summer of her life, as within a year, Prince Charles was inviting her to polo and sailing events, and generally making his intentions clear.
Diana moved in with three flatmates, staying there until 1981, when her impending wedding meant she had to move on.
That was a shame, really, as some of her fondest memories would be of those months when she and Charles dated around London.
FALLING IN LOVE (1980)
IT must have felt a bit strange, going out with a chap who three years earlier had been dating your sister, but life among the royals is often like that!
Charles, after a lifetime of being chased by — and chasing — some of the world's most beautiful women, was the original Prince Charming when he wanted to be.
Diana, still shy but well aware that she was slowly but surely becoming the most-talked-about female on the planet, enjoyed being wooed by a man who could buy her anything he pleased, treating her to Balmoral trips, days out to Cowes on the royal yacht and romantic dinners.
A RING FIT FOR A QUEEN (1981)
AFTER the attention Diana's engagement ring got, it's amazing to think it was one that featured in Garrard the jewellers' collection.
Normally, a royal engagement ring would be utterly exclusive, but Diana fell in love with it, reckoning it was a bit like her mother's one.
Officially engaged on February 24, Di selected the large ring with 14 solitaire diamonds surrounded by a 12-carat oval blue Ceylon sapphire, set in 18-carat white gold.
Much later, of course, the Duchess of Cambridge would be presented with the ring when Prince William proposed to her, and the design has been copied by just about every major jeweller on Earth.
FAIRYTALE WEDDING (1981)
THE 20-year-old Diana became Princess of Wales when she married Charles on July 29, at St Paul's Cathedral and with a TV audience of 750 million looking on.
No wonder she got a couple of his names in the wrong order!
Over 600,000 people lined the streets just for a glimpse of her in a £9,000 dress with a 25-foot train.
It made Diana the third-highest female in the United Kingdom Order of Precedence, after the Queen and Queen Mother.
As far as fame went, it cemented her status as the most-famous lady on Earth, and countless women wore their hair like hers, bought wedding dresses like hers, and generally fitted entire wardrobes like hers!
A MOTHER FOR THE FIRST TIME (1982)
HAVING thankfully survived a bruising fall down stairs at Sandringham, Diana gave birth to a healthy baby boy, William, on June 21, 1982.
She would go on to revolve many of her public engagements around her children, unlike any royal mother before her.
In fact, Diana even insisted on taking the very young Wills on a trip to Australia and New Zealand, a decision that irritated the older generation, but was widely applauded by the rest of the world.
She would even sack an official nanny and hire one of her choosing, and often took William to school personally, a most unusual thing for a royal lady to do.
AND HARRY MAKES TWO (1984)
DIANA would often remark that the months leading up to Harry's birth, with William still a tiny tot himself, were the closest she and Charles had ever been.
She knew long before he was born that she was expecting a boy, but didn't tell anyone, not even Charles.
But they seemed to grow together as parents, for a while at least.
There is no doubting that, while she'd be thrilled at how William has coped and also found himself a perfect royal wife, Diana would love Harry's fierce independence, too.
Not too unlike her own personality!
DANCING WITH TRAVOLTA (1985)
JUST imagine how nervous the actor must have felt, despite his dance expertise from movies like Grease and Saturday Night Fever.
He needn't have worried. For once, he wasn't the main attraction.
In an off-the-shoulder midnight blue gown, now known simply as The Travolta Dress, the 24-year-old Diana was the epitome of class and beauty — even though President Reagan called her first Princess David, then Princess Diane!
Charles, asked constantly about it, responded: "I am not a glove puppet!"
NEIGHBOURS (1986)
WHEN the first episode of the soon-to-be-massive Aussie soap appeared on our British screens, Diana was thrilled, with Stefan Dennis (pictured) playing her favourite, Paul Robinson.
Diana and the Queen Mother regularly sat down together to enjoy the latest episode from Ramsay Street, and if either woman missed one, they'd get the Beeb to send them a copy as soon as possible.
RAISING LANDMINE AWARENESS (1997)
IN early '97, we saw those famous shots of Diana touring a minefield in Angola, wearing a ballistic helmet and flak jacket.
What she did, while irritating some, inspired others.
Just months after her death, the International Campaign to ban Landmines went on to win the Nobel Peace Prize.
---
READ MORE
Princess Diana's dress designer David Emanuel had to deal with bogus brides on Say Yes To The Dress UK
Royal Baby: How the influence of Carole and Diana steers the royals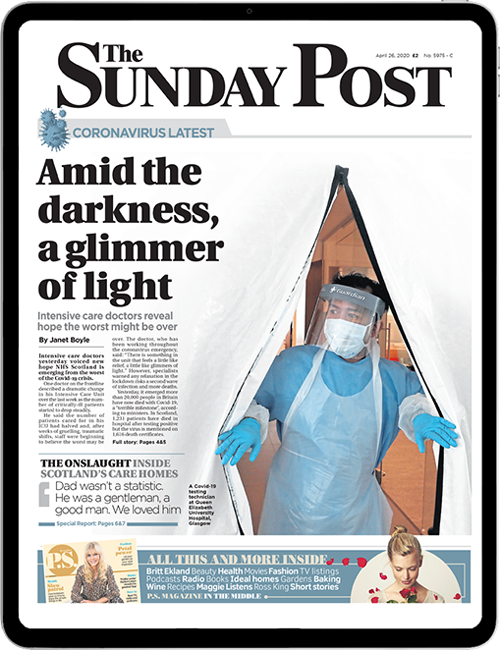 Enjoy the convenience of having The Sunday Post delivered as a digital ePaper straight to your smartphone, tablet or computer.
Subscribe for only £5.49 a month and enjoy all the benefits of the printed paper as a digital replica.
Subscribe