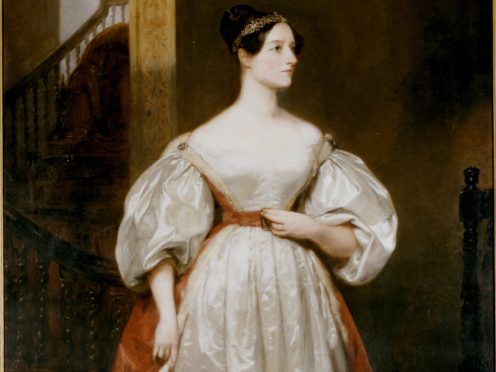 Nobody could argue with the choice of Alan Turing to be the new face of £50 notes recently.
Described as the father of computer science, the Second World War Two code-breaker was praised for his work, which still has a big impact on life today.
Equally, however, you could say something similar about two of the other geniuses on the shortlist – indeed, it wouldn't be pushing it to describe Charles Babbage and Ada Lovelace as the mother and father of the computer, despite the fact they were born more than 200 years ago!
Babbage was born on Boxing Day 1791, in London, becoming a polymath – an expert in many fields – and a genius in maths, inventing, mechanical engineering and more. He started the whole concept of some kind of digital programmable computer, many decades before we began enjoying those things in our modern world.
Lovelace, who would have many connections with Babbage, was born on December 10 1815, also in London.
She would take things further forward, by recognising that the potential of a "computing machine" could be far bigger than anyone else realised.
She did this while working on Babagge's analytical engine, a sort of all-purpose computer. Ada understood that it could be much more than a mere calculatiing machine.
When she published the first algorithm meant to be conducted by a machine like this, many saw her as the first computer programmer.
If you had told them that it would be 1976 before Steve Jobs and Steve Wozniak were about to unleash their first Apple computer – or that Bill Gates had founded his own Microsoft company just months earlier and would end up worth 100 billion dollars – Babbage and Lovelace would presumably have had you locked up.
In their time, it was all just theory and potential, but to have seen the possibilities so long ago was astonishing.
They were, of course, from families that could send them to the best schools, but Babbage already knew plenty before he got to Trinity College, Cambridge in October 1810.
He had taught himself modern mathematics to such a high standard that he found himself a bit underwhelmed by what the prestigious college tried to show him – he already knew it all, and then some.
With a few friends who were almost as brainy, he formed the Analytical Society in 1812. Babbage, however, also had very broad interests, which explains why he was also a member of The Ghost Club, who were deeply interested in the supernatural.
Then there was the Extractors' Club, founded to liberate any of its members should they be sent to the madhouse!
Surprisingly, considering what he'd eventually achieve, he did not graduate with honours.
This may have been because he had defended a thesis that was seen as blasphemous, but they do say that many a genius also courts controversy and trouble.
Lovelace, meanwhile, would only live to the age of 36, the same as her father, the poet Lord Byron – she was his only legitimate child, and it's said that he was disappointed to have a daughter rather than a son.
However, she was just eight when he died, so he never got to see just what a special girl he had produced.
Lady Byron, desperate to avoid the girl suffering the same "insanity" as her father, felt that a life of hard study and intellectual pursuits would be just the thing to do that.
Lord Byron's insanity, of course, has never been proved, and the man who was deemed "mad, bad and dangerous to know" wasn't necessarily afflicted in that way at all.
His daughter, especially after a childhood spent studying maths and logic, was extremely intelligent. It's reckoned that the way her mind managed to combine pure science and more creative, imaginative thoughts helped her to envisage computing machines doing far more than men like Babbage did. So it was a stroke of good fortune that their paths crossed.
Ada, often poorly as a child, spent her time deep in thought while recuperating, and once designed wings in the hope that she might find a way to fly.
This was how, when she and Babbage became acquainted, he often called her his Lady Fairy.
Her tutor introduced them when Ada was 18, Babbage in his 40s. At this time, she could also name Charles Dickens among her friends, so there was no shortage of witty, intelligent chat around the house.
As soon as Babbage showed her his difference engine – a large contraption that could carry out calculations mechanically – Asa was fascinated and eager to push it to its limits and theorise about what else it could do if taken to extremes.
Interestingly, Ada mentioned to friends how she would love to create a machine that could calculate how the mind works and what triggered nervous reactions.
It was as if she was still always conscious of her mother's opinions about insanity.
Babbage became so impressed by her that he gave her a more grown-up nickname, the Enchantress of Numbers.
When he came up with his new machine, the analytical engine, she got her thinking cap on again.
Some of the ideas she came up with were questioned, ironically, by Alan Turing many years later. He did, however, recognise genius when he saw it.
And the fact that Ada Lovelace and Charles Babbage recognised the computer before anyone else can never be questioned.