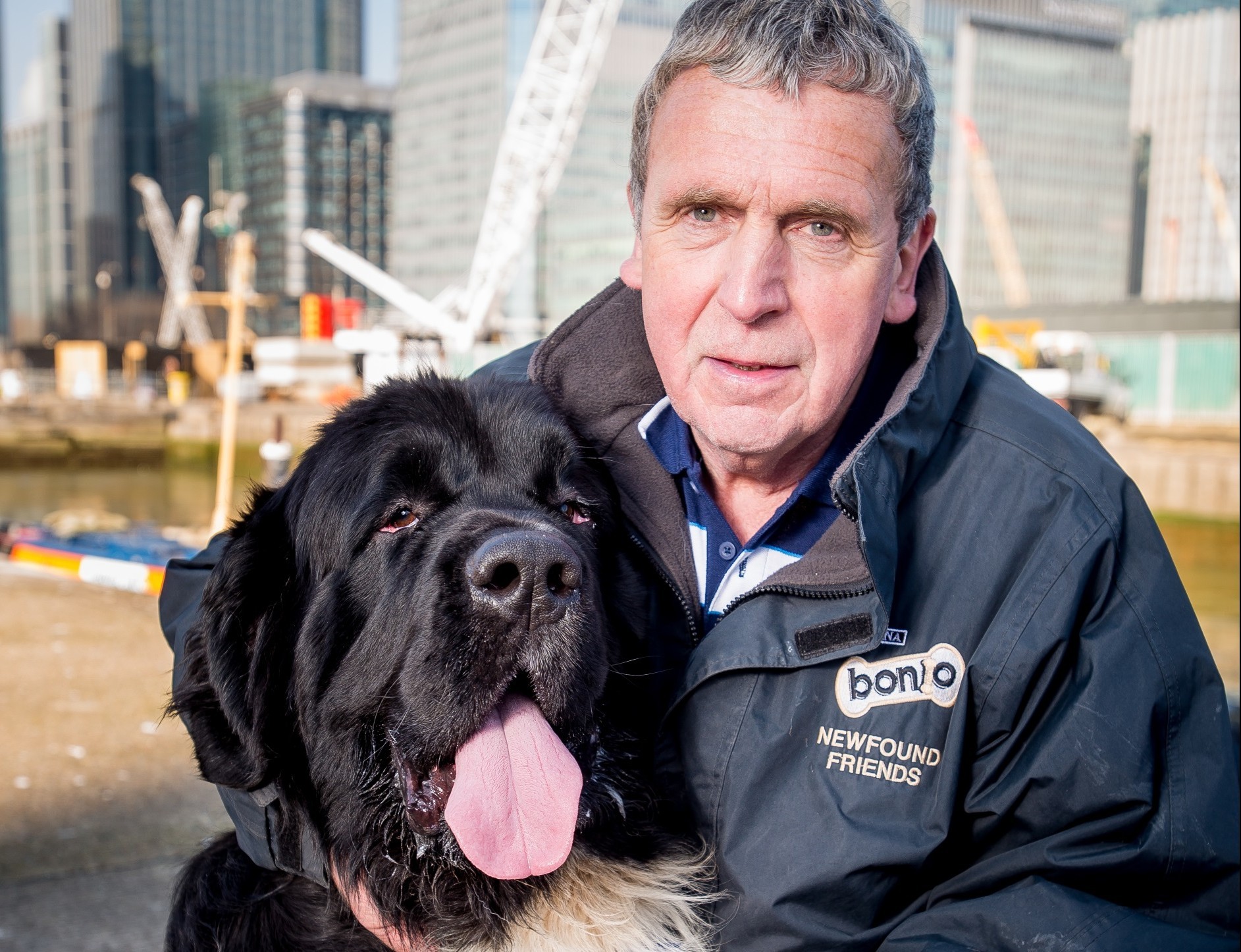 The Newfoundland dog saved nine people and another dog from drowning during a 10-year water rescue career, and has just been awarded the PDSA Order of Merit.
Otherwise known as the OBE For Animals, Whizz received it for outstanding devotion to duty.
Sadly, it was a posthumous award.
Whizz, a 12-year-old, died recently, having devoted most of his life to patrolling the Bristol Channel and River Severn with the Royal Navy Rescue, the Severn Area Rescue Association and Marine Volunteer Service.
His owner, David Pugh, was always there, working alongside this remarkable dog, and Whizz also enriched many people's lives, with his fundraising efforts and as a therapy dog.
The PDSA Order of Merit was recently presented to Whizz's cousin, Tizz, and David at a ceremony on the quayside of the Docklands Scout Project on the Isle of Dogs, London.
It makes Whizz the third dog to be awarded the PDSA Order of Merit, which recognises animals that display outstanding devotion to their owner or wider society, above and beyond normal companionship.
A gentle giant, the dog towered at over six feet tall on his hind legs and weighed 12 stone!
He was trained to rescue people from water when he was just a year old, and his feats are now legendary.
In August 2008, a family were enjoying the day at Oxwich Beach, Wales, and their two small girls had persuaded their parents to buy them a small inflatable dinghy.
When the parents suddenly realised they couldn't see the girls, panic set in — their craft had drifted out to sea and they were spotted on the horizon, thankfully with a boat approaching.
The girls had been thrown from their dinghy by a large wave and Whizz, along with a lifesaver, leapt from the lifeboat. Whizz pulled the girls to safety.
The previous year, Charlotte Burroughs was out walking her two Red Setters, Flynn and Topper, when she realised Topper had wandered off.
Charlotte became worried and returned home distraught.
On her way back, she passed David, who was walking Whizz and she asked him if he had seen Topper.
David explains: "I don't know what prompted him, but Whizz suddenly took off and started running towards a disused water treatment pool.
"He jumped in the water without hesitation, as was his nature.
"As Charlotte and I approached, we saw Topper in the water, struggling to get out as the sides were too slippery and steep.
"He'd hurt his legs trying to get free.
"Whizz pushed Topper towards me and I helped pull him on to dry land.
"There is no doubt that if Whizz hadn't acted when he did, Topper would have been in grave danger that day."
In 2011, Toni Curtis from Bristol was enjoying a swim in the sea while on her family holiday, when she had an asthma attack, and Whizz saved her, too.
This cracking canine also raised thousands of pounds for charity by taking part in Newfoundland Water Rescue Days.
Whizz's medal was presented by PDSA Director General Jan McLoughlin.
The late hero's good work continues, though, as David and Jan will stage a special Newfound Friends fundraiser in aid of the PDSA.
For info, see www.pdsa.org.uk/whizz or call 01952 7971219.
---
READ MORE
The Broons Awards: Your animal magic
Microchips made compulsory for all dogs in Scotland, England and Wales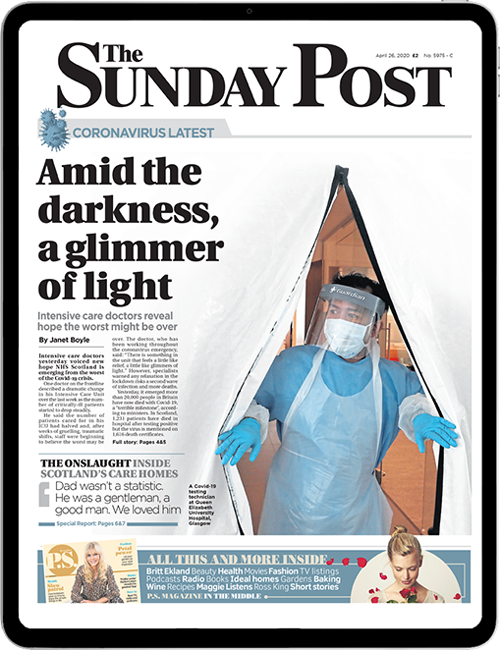 Enjoy the convenience of having The Sunday Post delivered as a digital ePaper straight to your smartphone, tablet or computer.
Subscribe for only £5.49 a month and enjoy all the benefits of the printed paper as a digital replica.
Subscribe