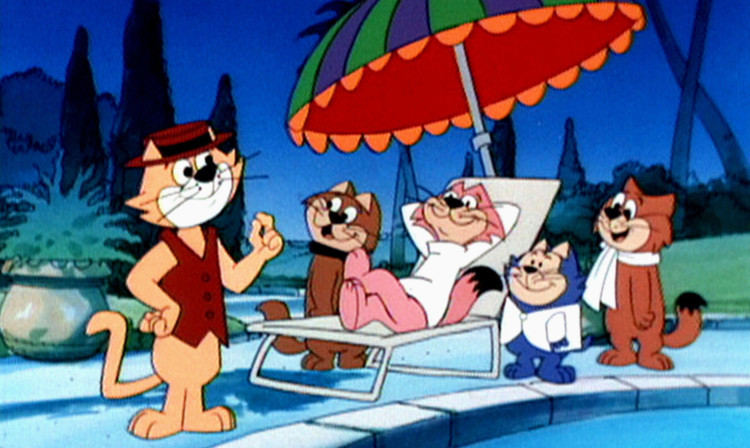 Cartoon capers have kept us entertained for decades here's The Sunday Post's countdown of the best characters to have graced our TV screens.
Since the first caveman did a rough etching on his living-room wall, we've always loved drawings. When TV came along to make them come alive and move around, we fell in love all over again!
Welcome to the wonderful world of cartoons, where the magic of the big and small screen really comes alive and tickles us pink, whatever age we are. And none of it is real!
For every man or woman who loves the witty sarcasm of The Simpsons, there's another who just enjoys watching Tom & Jerry or Bugs Bunny to relive precious childhood memories. Britain, as much as any other nation, has always adored cartoons and animations.
Enchanted by the earliest British attempts on telly where, let's be honest, you could see the strings holding the characters up, we would soon be downright astonished by the quality of the first cartoons to be imported from you-know-where.
Yes, the Americans are rather good at this sort of thing.
That's not to say we can't hold our heads high this side of the Pond from The Magic Roundabout to The Wombles to The Woodentops, there have been plenty British winners, too.
It's funny to think how much work all those actors do, the training, the massive movie budgets, and then some clever clogs comes along, who's quite handy with bits of cardboard and paper and pencils, and blows them out the water!
For all the Brandos and Oliviers, Pitts and Jolies, there's nothing to beat cartoon cats chasing mice across our screens. So, just for this week, we forget the great stars who've graced our screens in "real life", and instead bring you 10 of the best cartoons to have lit up our screens on British TV.
10 The Bugs Bunny Show
Has anyone done more for the humble carrot? For many, Bugsy the wisecracking rabbit is simply the best. Mel Blanc did his voice for 49 years his first appearance was in 1938, incredibly.
9 Tom and Jerry
Now, this is what you call a cartoon. Hanna and Barbera were at the top of their game once again, bashing out 163 episodes, and to this day, kids love the stars, who in their own way became as famous as Laurel and Hardy.
8 The Woodentops
The Friday edition of Watch With Mother featured this special segment, and not a toddler across the land uttered a sound while they were on. Daddy, Mummy, twins Jenny and Willy, along with Baby enchanted us. The fact Daddy never wore a shirt and spoke with a country yokel accent, while Mummy was well-dressed and posh, didn't seem odd at all!
7 The Magic Roundabout
I have to confess that I saw this for the first time when I was just four, and after half a century of British telly, I still can't get that tune or the characters out of my head. Like The Simpsons, there was dry humour for my mum and dad, and daftness for little me. Sorry, folks, but Dougal, Zebedee and Brian made me the man I am!
6 Captain Pugwash
Written by John Ryan, from Edinburgh, who'd served with the Lincolnshire Regiment in Burma during the Second World War, who opted for sailors rather than soldiers. First published 'way back in 1950, some black-and-white shows had been seen in that decade and the 60s. The 1970s remakes in colour showed Barnabas, Cut Throat Jake and the rest in all their glory. If it lacked the slickness of American cartoons, it definitely had something, as the viewing figures proved.
5 The Simpsons
Like me, many British men have admitted they often spotted the children watching this show, presumed it was for kids only, and simply ignored it. Once you give it a chance, one of the most successful shows of all time can be funny for grown-ups, too! The magic of American classics like this is that it manages to have the toddlers laugh on one level, with more adult themes going on simultaneously to appeal to the rest of us.
President Ronald Reagan famously hated it, saying the USA should be more like The Waltons, less like The Simpsons. For the rest of us, Homer, Bart and the clan are wonderful.
4 The Wombles
"Right, boss, I was thinking we'd have some furry animals, who live in burrows on Wimbledon Common . . ."
In any other part of the entertainment world, this notion would likely have been shot down in an instant.
But, somehow, The Wombles would go on to enjoy huge book sales, hit singles and even start their own environmental campaign.
Elisabeth Beresford came up with the idea in the first place.
Mike Batt brought in the musical side, and they were a huge hit, beyond Wimbledon.
And all because Elisabeth took her son for a walk on the Common on Boxing Day, and he called it Wombledon!
3 Postman Pat
Now, if anyone questions how good we Brits are at doing this kind of stuff, just mention Pat Clifton and his red Royal Mail van.
And, of course, his black-and-white cat, Jess!
For many Brits of a certain age, this is an all-time great show the fact that Pat books have sold over 12 million globally suggests they aren't the only ones.
Set in Greendale, a place that looks an awful lot like Cumbria, perhaps it was just too British to make it big in the US, but it remains an all-time classic in Britain.
2 Dastardly and Muttley
A series of road rallies in America, Wacky Races didn't sound like it should be a hit but it was, and became even bigger when some of the characters began a new show.
Also written by ace duo William Hanna and Joseph Barbera, Dastardly and Muttley were an ugly pair, not the usual cute cartoon types we fell for.
Yankee Doodle-Pigeon was their target most weeks, and it was clear that Dastardly was based on German ace pilot the Red Baron.
Yes, amazing, what works when it's in cartoon form!
1 Top Cat
Of all the amazing shows made by the Los Angeles-based Hanna-Barbera animation studio, which sadly closed down in 2001, none ruled the British waves like Top Cat.
Aptly named, it has remained the most popular of all HB shows in the UK, getting more reruns than any other since it made its debut in 1962.
First aired on BBC, it was soon renamed Boss Cat because a certain cat food maker with the Top Cat name was not amused.
They had our biggest-selling brand at the time, and were not about to have the name pinched by some cartoon Americans.
That was why, in the end credits as Top Cat is putting on his eyeshades and settling down for the night in a bin, there was always a slight jump on the film they'd been forced to alter things, in case the dreaded Top Cat words appeared.
In fact, when two MPs found they had the same name, one added his real-life middle initials to differentiate them. Alas, they were TC, and other MPs joked that they stood for Top Cat.
If you have grandkids who've never thrilled to the antics of Officer Dibble, Benny the Ball or Choo-Choo, sit them down soon and enjoy their giggles.
Don't agree with our top 10? Got a better list? Tell us on Twitter and Facebook.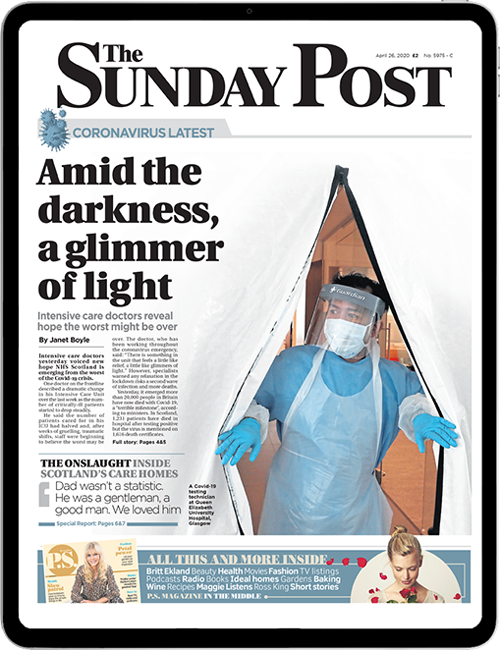 Enjoy the convenience of having The Sunday Post delivered as a digital ePaper straight to your smartphone, tablet or computer.
Subscribe for only £5.49 a month and enjoy all the benefits of the printed paper as a digital replica.
Subscribe