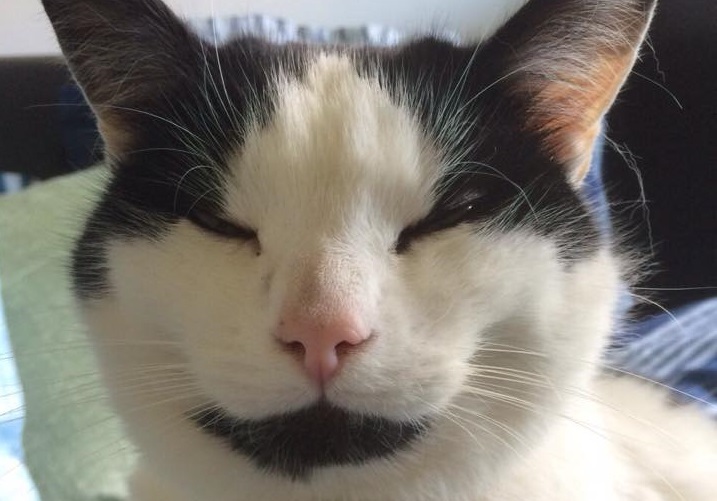 HOW could anybody shoot at a lovely little cat? Sadly, there are more people who do this than you might think.
Fabiana Pagliarecci, originally from Italy's Lake Garda but who's lived in Scotland for 19 years, was disgusted when one of her two cats, Roddy, was shot.
It happened at woodlands in Moodiesburn, Glasgow, last year, when poor Roddy was hit by an airgun pellet and managed to limp home, but the pellet had lodged so deep in his thigh, the poor animal can't have it removed.
"It was August 27 last year," recalls Fabiana with a shiver, "and I was quite lucky that on that particular day I wasn't working, about seven at night.
"I have two cats, Roddy and Mario, and I was doing the dishes when Roddy went out. About 20 minutes later, I noticed he was on top of the shed, cleaning himself.
"That seemed quite strange, and when I saw him from upstairs, his white coat looked a bit pink. I ran downstairs to have a look at him, and the poor soul dragged himself down.
"In that short time, he can't have gone far, so this must have happened near our house.
"Having lifted his tail, it was like a murder scene, and the first thing I thought was it must have been some sort of a bite.
"I wrapped him up, put him straight in the car, phoned the emergency vet, and told them there was blood everywhere. When they did the x-rays, they saw he had been shot.
"The problem with Roddy is that he had already had an operation on another leg, for his cruciate ligament, which meant this had been his good leg.
"So the vets said they could not risk doing the operation, damaging his good leg and risk having to lose it.
"At the moment, he is fine, touch wood, perfectly recovered, and Roddy was going out again two days after it happened.
"But we just have to hope that in the future it doesn't cause any sort of infection or dislodges itself."
As a woman whose two cats have their own Facebook pages, and who clearly dotes on Roddy and Mario as does her husband, how does she feel about the person out there who would shoot a harmless cat?
"I worked for three years with the Cats Protection," reveals Fabiana, "so I got to know a lot of things, and one was that psychologists reckon those who attack people often have a history of having also attacked animals.
"That's why I'd say to people: 'Well, you might not be an animal person, you might just think, oh, it's just a cat.'
"But actually, you should know this awful fact, that such people often go on to do something like this to other people as well as animals.
"It's unfortunate that the wooden glen at the back of our house is ideal for people with airguns to do these things, and what angers me is that Roddy's fur is so white and distinctive that they couldn't have mistaken him for a rabbit.
"They knew what they were doing, and so I would like to see these guns banned.
"That way, we can stop this kind of thing happening again. There is no need to have a weapon like that at home."
---
READ MORE
Pet insurance: Owners owe it to their animals to get them covered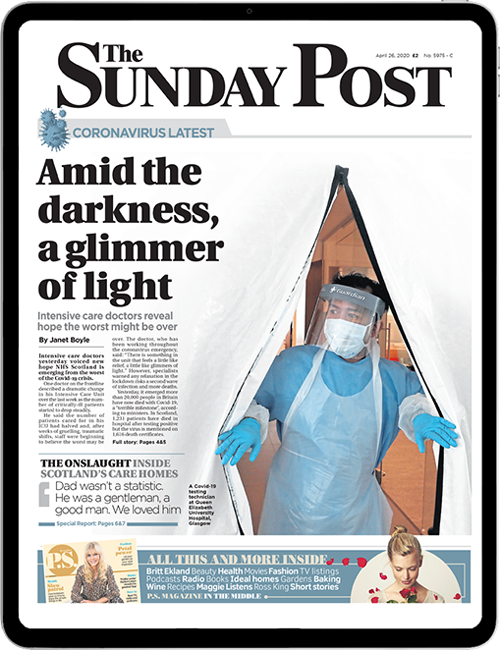 Enjoy the convenience of having The Sunday Post delivered as a digital ePaper straight to your smartphone, tablet or computer.
Subscribe for only £5.49 a month and enjoy all the benefits of the printed paper as a digital replica.
Subscribe