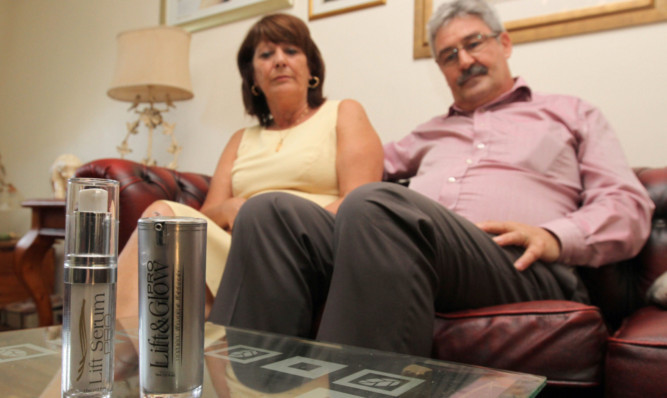 Our investigation reveals customers paying hundreds of pounds for unwanted products.
A string of online cosmetics firms have been accused of using underhand tactics to take hundreds of pounds from customers' bank accounts.
Our Raw Deal team has been inundated with complaints about beauty product retailers including Lift and Glow, Revita Derm, Perfect Radiance and Revitalize Health and Beauty. They operate online and sell anti-wrinkle creams that claim to repair skin and boost collagen and elastin levels.
Customers are urged via online advertising to order a "trial bottle" straight away as "supplies are limited".
Those who have contacted us claim they handed over bank or credit card details in the belief they were making a one-off purchase worth just a few pounds.
But they later discovered their accounts had been plundered for hundreds.
After complaining, they were advised to read the small print on the firms' websites.
It states customers who fail to hand back their bottle within two weeks will be sent another batch and charged between £50 and £80 a month until the order is cancelled.
But many who contacted us say the firms don't make cancelling easy.
Vic Kytzia, 61, a warranty manager with a truck firm, bought Lift and Glow cream as a present for his wife, Agnes. He said: "I bought two trial bottles for £3 but was later stunned to discover £352 had been taken from my bank account.
"The company kept sending me more and more products which I hadn't ordered. I fear I will never get my money back."
Vic, of Irvine, contacted Lift and Glow and was told he had missed small print on the order which committed him to the follow-up orders.
"If it was there it was minuscule, because I didn't notice it," he complained. I got them to stop the orders but they won't refund me."
Jennifer Cousins, 72, had £371 taken from her bank card after spending £11.92 on creams. The former yacht club worker said: "This was after I ordered cream from Revita Derm.
"I only ordered one item and, within weeks, payments of up to £79 were being lifted from my account. It was a rip-off."
Lift and Glow, Revita Derm, Perfect Radiance and Revitalize Health and Beauty each give Linlithgow as their address.
Trading Standards officers at West Lothian Council say they have received several complaints about the firms raiding customers' bank accounts. But a council spokesman warned: "The Linlithgow premises are just a distribution office and not the company itself.
"That leaves us powerless to act because the company itself is not in our area."
On Friday, our reporter visited the industrial estate in Linlithgow listed on the cosmetic firms' websites.
It's the HQ of PPF Shipping which stores, packs and despatches mail order items on behalf of its clients. It is a member of the Phytoscience Group of companies. Managing Director Chris Swainson said: "We ditched these firms last year after getting complaints from customers.
"We don't know why they put our address on their website."
We also contacted the freephone non-geographic telephone number on the websites but they didn't return our calls.
Trading Standards officials advise consumers who may be tempted by "free trials" to always read the small print. They also urge them to consider why a company is asking for debit or credit card details if the offer is without charge.
However, people do have some protection under the law. There's a legal right to cancel the transaction within seven days.
For those finding it difficult getting in touch with the seller, the next step is to contact their bank to stop future payments. For free, confidential and impartial advice on consumer issues call Citizens Advice on
08454 04 05 06.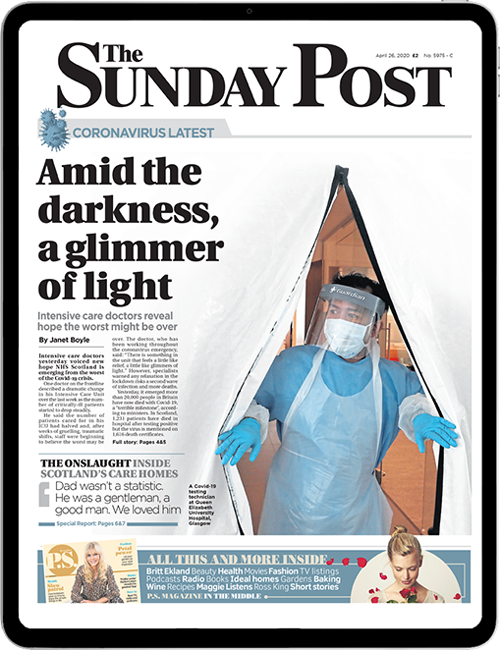 Enjoy the convenience of having The Sunday Post delivered as a digital ePaper straight to your smartphone, tablet or computer.
Subscribe for only £5.49 a month and enjoy all the benefits of the printed paper as a digital replica.
Subscribe