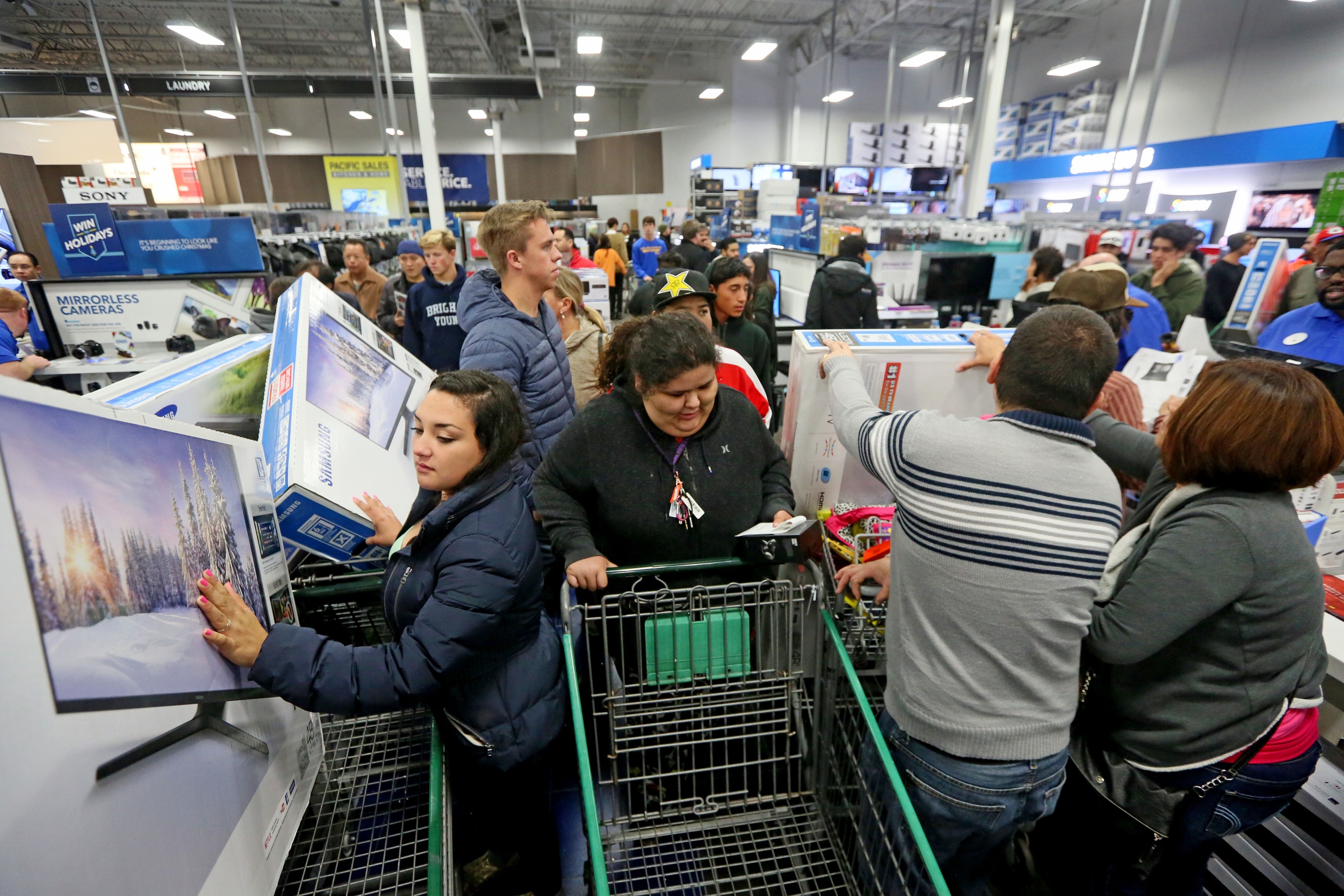 THIS Friday is the biggest shopping day of 2016.
For the past few years, so-called Black Friday has gripped bargain hunters searching for deals before Christmas.
Although it started in the USA, British consumers have embraced the tradition and this year each of us will spend, on average, around £203 during the annual retail bonanza.
Some shops, like John Lewis and Tesco, are expected to slash prices on electrical goods by up to 70%.
But the hunt for deals can descend into mania with violence erupting as frantic shoppers squabble over gadgets and appliances.
Two of our Sunday Post writers have differing opinions on whether Black Friday is an unwelcome import or a helpful goldmine for Christmas shoppers.
---
Stevie Gallacher: "Bluetooth kettle isn't worth the horror"
FANS of scary films will be familiar with George A Romero's classic zombie movie, Dawn of the Dead.
In it, the undead hordes lay relentless siege to a shopping centre in an effort to gobble up the goodies locked up inside.
It was supposed to be a cautionary tale about how consumer culture was turning us all into mindless, dribbling monsters.
And how did we heed Romero's warning? By turning fiction into reality.
On Friday, real-life shambling hordes will lay relentless siege to shopping centres, desperate to gobble up the goods locked inside.
These frantic creatures are ravenous for 6% off a Sony Bravia HD telly and perhaps that Bluetooth kettle for Uncle Kevin's Christmas.
It's even called Black Friday – I'm not sure they could come up with a more ominous name for a day, except perhaps Kitten Torture Tuesday.
But what makes it such a genuinely awful event?
To begin with, it's an entirely fabricated "holiday" imported from the land of
rampant consumerism, the USA.
It may be a big deal across the pond, but Americans, God love them, are a country which has just elected what appears to be a blustering Mini Cheddar with hair as President.
They're not to be imitated.
There, like here, Black Friday quickly descends into a rugby scrum without the ball.
Not only is all dignity left at the sliding shop doors, but so is the British aptitude for queuing.
Waiting patiently in line is a lovely, polite tradition based on who jolly well got there first.
This noble custom however is undermined when you see mobile phone footage of a pensioner getting slide-tackled in Argos by a wild-eyed housewife looking to get her hands on the last discounted Nutri-Bullet in Swindon.
I can understand the desire to brave the argy-bargy for a cracking bargain.
But last week, consumer magazine Which? found these deals aren't quite what they seem.
Half of the items on sale were found to be cheaper before and after Black Friday, while some items actually went up in price for the big day.
It's almost as if salesmen have come up with a neat marketing idea to punt last year's unsold goods for the same price, or more.
And we've been convinced to trample over each other for the privilege.
By the time the credits roll in Dawn of the Dead, most of the zombies don't get what they want.
They are quite literally deprived of brains.
Remember that if you're tempted by one of these deals.
The same fate might await you too…
---
Ali Kirker: "We love a bargain – let us at them!"
I'm pretty sure I know who won't be trawling the high street and the internet for Black Friday bargains.
The Queen, that's who.
Or Alan Sugar or J.K. Rowling.
In short, it's not for the rich.
So who will the real bargain-hunters be?
People who need to bag a great deal, who need to get money off STUFF in the run-up to Christmas.
And the sneering-types just don't get it.
No one wants to see an unseemly rugby scrum over cut-price tellies.
News reports showing people being trampled underfoot in the rush for a bargain Samsung do not make for feelgood, festive telly viewing.
And a trip to A&E is not the kind of present any of us want from Santa.
People can bore on all they like about Christmas not being about presents.
That we shouldn't get carried away and it's not about spending money on gifts.
Blah, blah and, once again, blah.
The pressure on hard-pressed families at this time of year is immense.
Every advert is showing happy family scenes, kids ripping open presents.
If you're a parent and you have kids who are really excited about Christmas, how do you explain that Santa might not be able to bring what they want this year?
Especially if all their little friends are banging on, non-stop, about what they'll get.
It would take a tough mum to opt out altogether.
If Black Friday helps to make Christmas a wee bit easier for people, then where's the harm in that?
It's only the bad stories we hear about.
For every TV report we see of grannies getting trampled by bargain-hungry brawlers, I bet there are dozens of people quietly going about their Christmas shopping and getting a tenner off here, £20 there.
Of course, we know Black Friday is all about getting us to part with cash.
So what. We're not daft.
But as long as we all keep our heads, and don't get carried away – remember to throw in a wee bit of goodwill to all men and women – then I say, shop till your drop.
Or, at least until everything on your festive list is ticked off.
It's great that shops are trying to tempt us in with deals here and there.
A bit of competition on the high street means that it's shoppers who win.
So, dismiss it all you like, people who don't need a bargain and enjoy spending more than they need to.
But for the rest of us who love a bargain – let us at them. Amazon has been running special deals for days.
And whose life wouldn't be vastly improved by an ultra-slim aluminium wallet for their credit cards? Yours for just £5.50, deal-hunters.
Wait, what was that I said about getting carried away?
---
READ MORE
Sunday Post Appeal: Help Cash For Kids deliver festive fun to kids in poverty this Christmas
Survey shows that one in five people has had dispute with their neighbours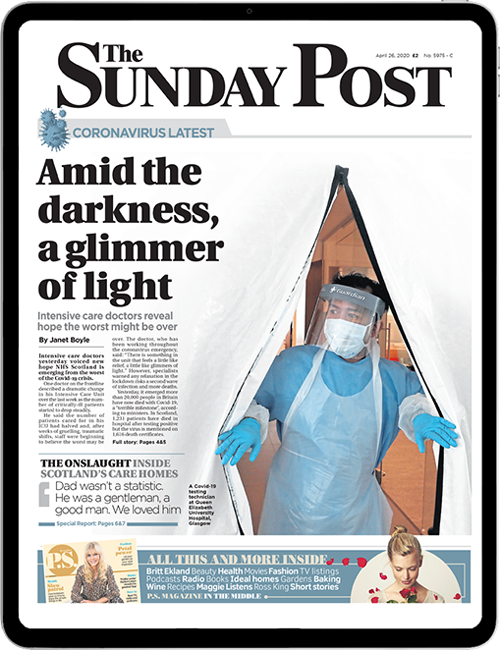 Enjoy the convenience of having The Sunday Post delivered as a digital ePaper straight to your smartphone, tablet or computer.
Subscribe for only £5.49 a month and enjoy all the benefits of the printed paper as a digital replica.
Subscribe