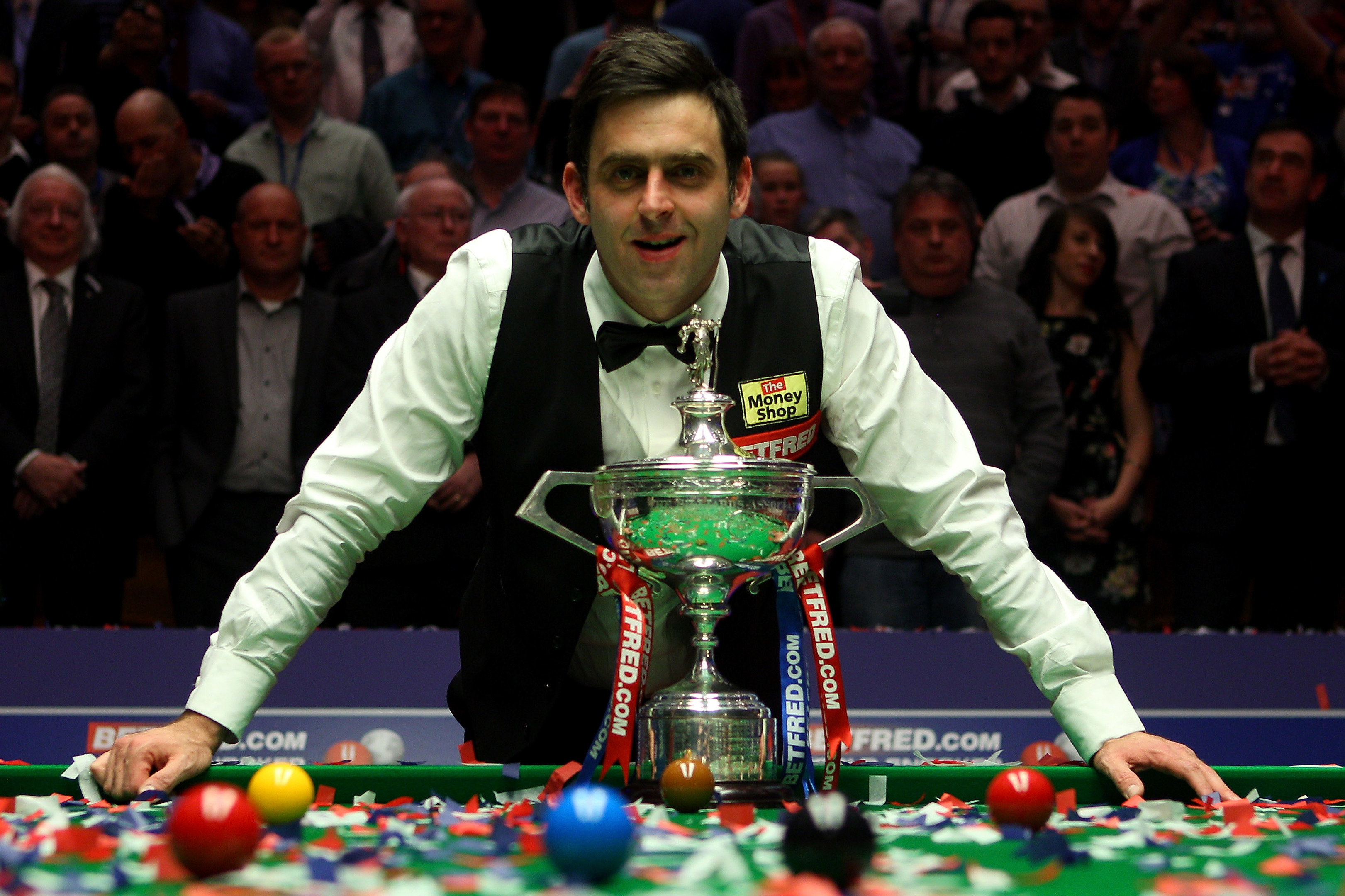 THE most interesting sportsmen are the enigmas.
Think Muhammad Ali and his motormouth, John McEnroe's volcanic temper or George Best's appetite for self-destruction.
There's something irresistible about the drama of someone with a supernatural gift battle their very human inner demons.
And it's why snooker player Ronnie O'Sullivan is such a fascinating character. He's not just a contradiction – he's a walking collection of them.
He plays a game more associated with quiet and civilised precision, but Ronnie is nicknamed The Rocket by his fans due to his lively displays on the green baize.
He's one of snooker's most successful players – with over £8 million earned in prize money and five World Championship titles – but at the same time battles with depression and says he feels like a fraud.
As a result of his dad spending 18 years in prison for murder, Ronnie admits he's spent a lot of time with hardened criminals. But in person he's disarmingly open and likeable.
And now there's another contradiction to add to the list. The straight-talking working class lad from Chigwell in Essex, whose education came in smoky snooker halls, is now a novelist.
It's hard to imagine him sitting in front of a computer, hammering out a book – but 40-year-old Ronnie has penned Framed, a tale of ruthless mobsters and bent coppers set in a sordid London underworld.
At the centre of the book is Frankie James – a talented snooker player who becomes dragged into a world of criminals, while battling his own addictions.
Surely this means that behind the mostly placid snooker star exterior there's a wannabe gangster?
"I've met a lot of people, my dad's made a lot of friends in prison," Ronnie says. "I spoke to them and they've been very nice to me.
"I've got a lot of them tickets to my matches, we've gone out for dinner and so I hear stories and I know what goes on.
"But it's not my world. I heard so many stories from them and thought, 'wow, that's amazing'. I'm glad I wasn't on the payroll though.
"I'm just a softy at the end of the day," he laughs. "I'm petrified my car tax is running out at the end of the month and I'm going to break the law.
"I've lost my log book for my car. I can't find it and I'm stressing over that, so imagine if they put me on a proper bank job – I'd be a wimp!"
This is the same O'Sullivan who was once suspended for head-butting an official, although that was over 20 years ago.
In 2000, he entered rehab for addiction to cannabis.
And Ronnie spent a lot of the prime years of his career playing well below the potential he first displayed when bursting onto the snooker scene as a teenager.
He's since turned a corner – he's now the third-most successful player of all time – but no matter how well he does, and how loved he is, Ronnie, it seems, is and always will be a bit of an outsider. Does he prefer solitude?
"I'm not a lover of humans," he replies, quicker than he sinks an easy red. "I find the human race are not my cup of tea. I prefer animals.
"I'm only joking," he adds, not quite convincingly.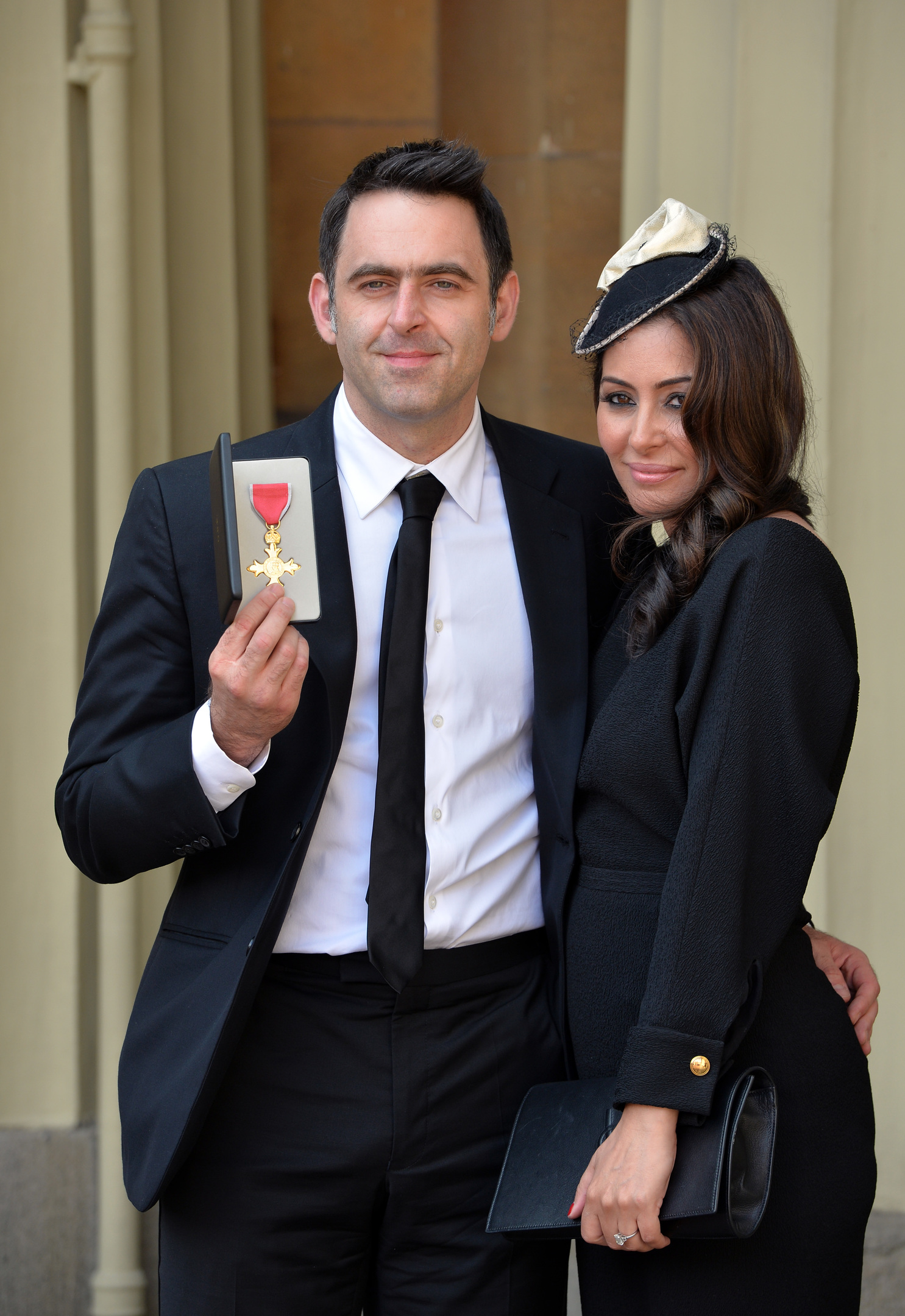 "I do feel that when I'm on my own playing snooker, it's so lovely just to be free. For me, other things can be quite challenging.
"I lived quite a sheltered life, I grew up in a snooker hall but I was wrapped in cotton wool.
"So when you come out of that and you see what it's like out there, you sometimes think you want to go back to safety. Which for me is playing snooker."
Ronnie, then, is very open about himself but in yet another small contradiction politely declines to talk about his partner, the Footballers' Wives actress Laila Rouass, and his three children.
He relaxes away from snooker in front of the television – he's a fan of Russia Today and the Fox News channels – as well as Big Brother and I'm a Celebrity, Get Me Out Of Here. Perhaps we'll see him on one of these reality television shows one day?
"No I couldn't do it, I'm a voyeur mate," he chuckles. "I love to watch. Being involved is a bit much.
"But maybe when I'm finished playing snooker and I'll think, 'Well, I'm sitting here do nothing so I might as well be in the Big Brother house doing nothing'.
After struggling with depression, drink and drugs – and even a real dislike for the game of snooker which has given him so much – he says he's feeling good about things even though his feelings can be brittle.
"Drink and drugs has probably done that to me, made me a little bit fragile," he explains.
"But I don't drink and take drugs anymore, it's just left a little bit of damage there.
"I know how to manage it now. Maybe by going through what I went through has made me a bit more vulnerable which, in turn,
has made me more likeable to the fans.
"It's made me a bit more intriguing, whereas if I hadn't been down that route I would have probably ended up like Steve Davis and everybody would be going, 'Oh you're boring, all you can do is win.'
These days, he says, it's relaxing to be Ronnie O'Sullivan, the closest snooker has to a rock star.
"Obviously, I'll get days where I'm a bit more under pressure than others, maybe when I've got to compete and play," he adds.
"But the idea is to try and make that as fun as possible.
"Lately I've being running every day, I've being chilling. I've being doing my snooker practice and I'm thinking, 'Wow, life's great.'
"But you've got to embrace it and accept the good and bad. You've got to get on with it."
Framed by Ronnie O'Sullivan is published in hardback by Orion Fiction, £16.99.
---
READ MORE
Is the TV game show an endangered species in the entertainment world?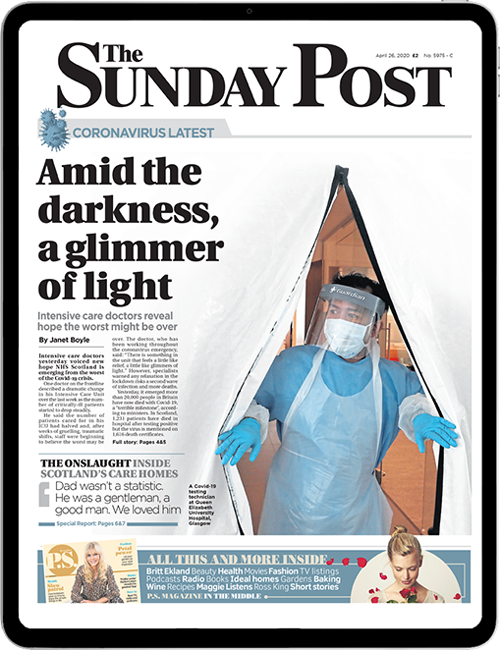 Enjoy the convenience of having The Sunday Post delivered as a digital ePaper straight to your smartphone, tablet or computer.
Subscribe for only £5.49 a month and enjoy all the benefits of the printed paper as a digital replica.
Subscribe