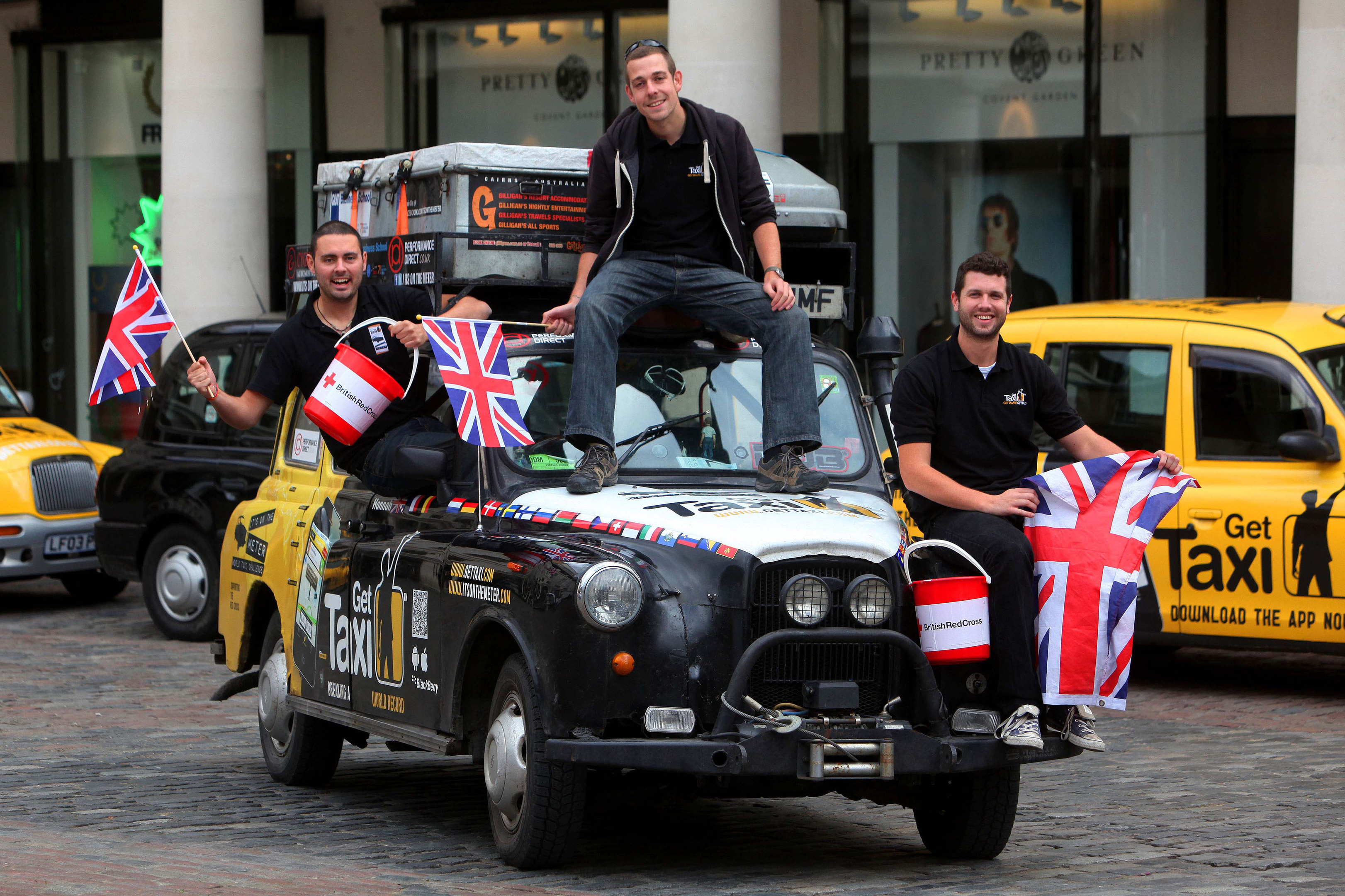 Paul Archer and his pals did. They went to Australia and back in a London cab.
Paul, who wrote It's On the Meter (Summersdale, £8.99) about their experiences, shares the Honest Truth about the world's longest taxi trip.
---
How did you come up with the idea?
We had a couple of drinks, thought it would be a funny thing to do, then went through with it.
It took three years to plan because when we came up with the idea we were all still at university and as poor as hell.
We spent our student loans on the taxi, then got jobs and saved for a couple of years.
Did the taxi need special checks or preparation?
When we bought it all we did was kicked the tyres and drove it up and down the road!
Then we started doing a bit of preparation. At its core it was still a London taxi, with the same body, chassis and engine.
We changed some of the things that were guaranteed to break such as the suspension and some of the electrics.
One of the biggest things was removing the central partition and putting a passenger seat in or the driver would have been very lonely.
What a spot for an interview! #fb pic.twitter.com/gOAT9f1M

— Its on the Meter (@Itsonthemeter) February 22, 2012
How did you choose the route?
We wanted to go the furthest possible to rack up the biggest fare, so we wrote a really crazy route, intending just to go to Australia.
It changed along the way and included a short trip through north Africa, just about the time the Arab Spring kicked off.
Which places did you avoid?
We didn't go through the Middle East because they'd shut a lot of borders, but we were in northern Iraq and Iran.
We were in northern Pakistan a couple of weeks after Osama bin Laden was killed, and stayed safe by keeping away from large crowds, not driving at night and keeping an eye on the news.
Did the cab attract attention?
I think we caused two minor accidents with people rubbernecking to see what we were doing.
Sometimes people crowded round to have a look and stick their head in and ask questions.
We tended to be the centre of attention wherever we went.
Any dangerous moments?
In Iran we accidentally camped in an artillery field in the middle of the night in the desert.
We found ourselves on the wrong end of the secret police, which involved deportation and being followed, which was an experience.
Time square baby! pic.twitter.com/7fRMNqmj

— Its on the Meter (@Itsonthemeter) March 20, 2012
What was the final fare on the meter?
Just under £80,0000. We had space for two extra so we gave lifts to more than a hundred people.
We had some great passengers and some very strange ones. One in Australia was a mechanic – who later killed two of his customers.
What were the highlights?
We raised £20,000 for charity and broke the records for longest journey by taxi and highest a taxi has ever been.
We took her to Everest base camp, the first London taxi ever to make it there.
On the Tibetan side there is a road, although I use the term "road" loosely. We and the car were rattled to pieces!
Tibet has an incredible landscape, incredibly high and very beautiful.
The people are really interesting, and not many travellers have been there.
And Finland was incredible, going husky sledding, and seeing the northern lights were truly amazing experiences.
If you've ever wondered what a London Taxi on Everest looks like, here you go! pic.twitter.com/AWl2GmLI

— Its on the Meter (@Itsonthemeter) September 26, 2011
Any more adventures planned?
None of us are keen to do anything of this magnitude, but we may go on smaller adventures.
The taxi is in storage, so it would be good to get her running.
Ideally we'll find a nice museum where she can be seen by people.
---
READ MORE
Japan's taxi drivers haunted by ghosts of tsunami
Scots adventurer set to take his 65-foot whale boat across the Atlantic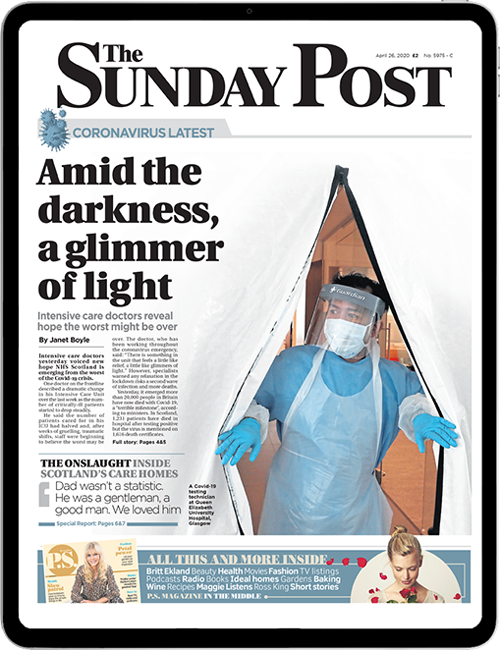 Enjoy the convenience of having The Sunday Post delivered as a digital ePaper straight to your smartphone, tablet or computer.
Subscribe for only £5.49 a month and enjoy all the benefits of the printed paper as a digital replica.
Subscribe