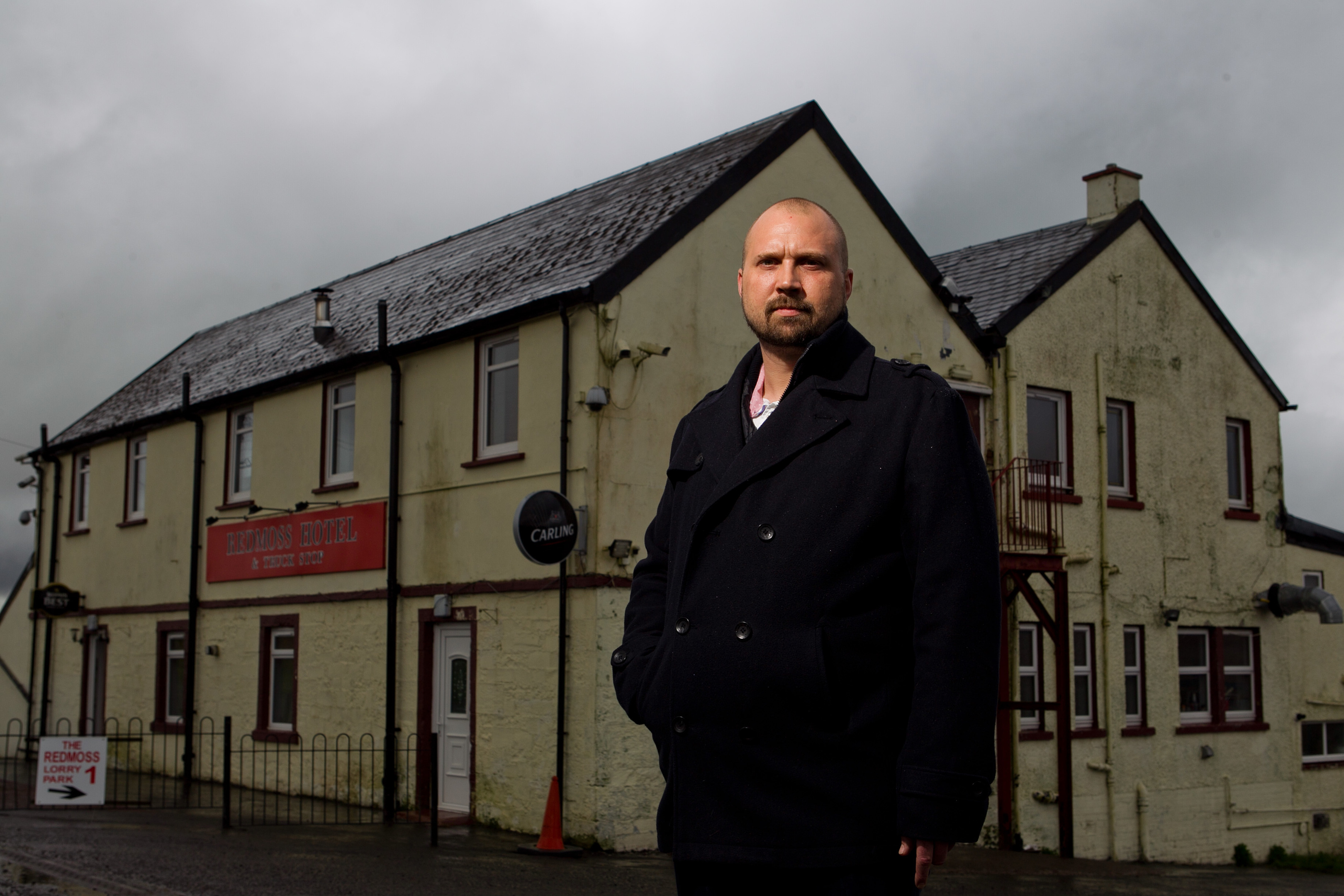 A COUPLE who took over a rural hotel have an unwanted guest – a ghost!
A series of spooky disturbances have left Arpad Halasz and his fiancée puzzled since becoming co-managers of the Red Moss Hotel in Lanarkshire four months ago.
The till springs open of its own accord, newly-made beds suddenly show the indent of a body, newspapers flick open and TVs switch on and off.
But events at the hotel and truck stop just off the M74 at Crawfordjohn took an even stranger turn, appropriately enough, on Friday the 13th.
Arpad, originally from Hungary, said: "We were awoken by the sound of something breaking and when I went to investigate I found a picture had come off the wall and smashed in the function room.
"The hook and picture wire were fine, so I couldn't understand what happened."
Arpad and the hotel's owner, Eddie MacNeil, reviewed the CCTV footage and were shocked at what they saw.
"An orb suddenly appears in the room and floats around before seemingly going behind the picture, which then comes down off of the wall," he continued.
"The orb floats around a little more and then disappears.
"There have been lots of instances of weird things happening since I came here, like items moving from one place to another when my back is turned.
"It's strange but I don't let this type of thing bother me."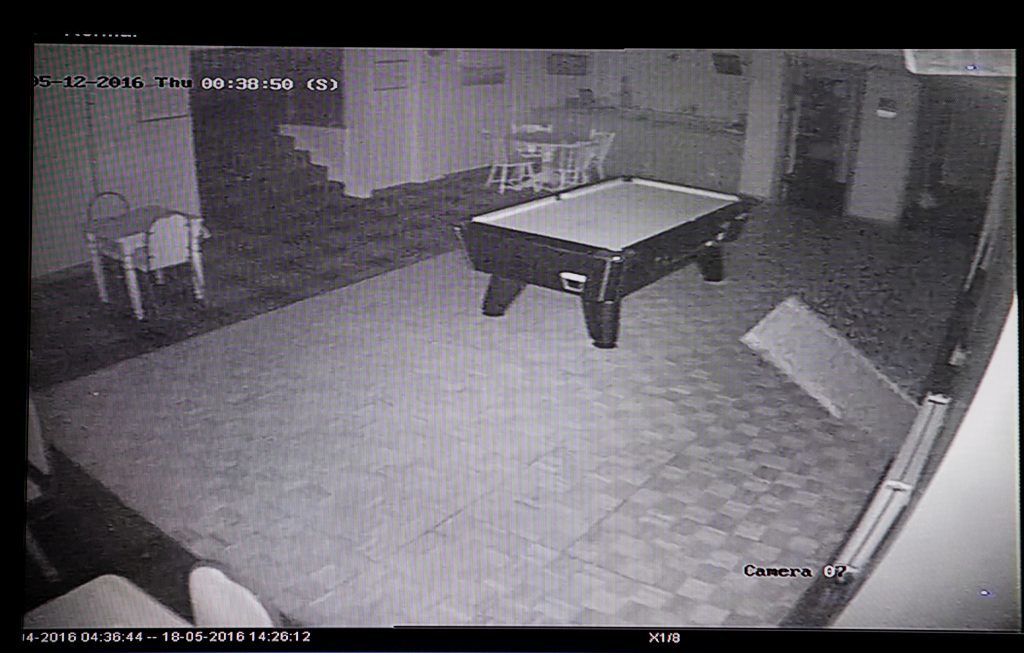 There have long been stories of spooky sightings at the Red Moss but never before have they been captured so strikingly on film. Local historian Robert French said the most famous story is that of the so-called Quine of the Red Moss.
"The ghostly figure of a beautiful young woman carrying a light has been witnessed on the moss land around the hotel," he said.
"During the time of the Covenanters, she was said to be sent out by her mother to look for her brother, who had failed to return from an illegal religious service, known as a conventicle, being held on the land.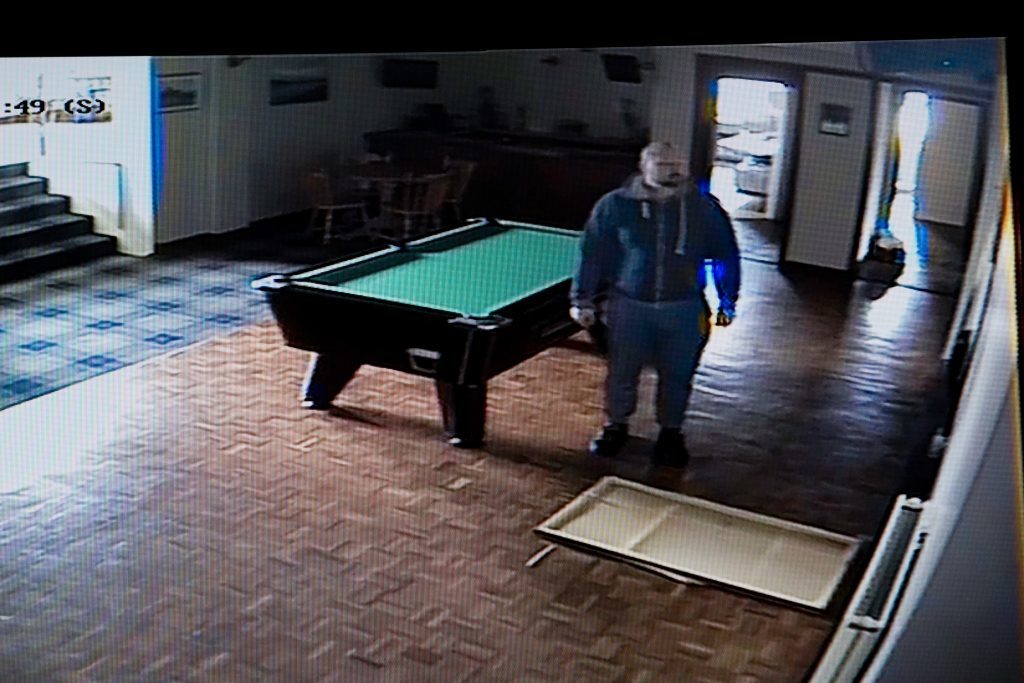 "She too never came back and over the years drivers on the road have reported seeing a dim light across the desolate moss.
"Maybe the orb on the footage is that same light."
Ghosthunter Tom Robertson, who has investigated the mysterious goings-on at the Red Moss in the past, said: "The place is definitely haunted, of that there is no doubt, because I saw an apparition of a female figure in the dining room years ago.
"She doesn't appear to be wishing anyone any harm."
---
READ MORE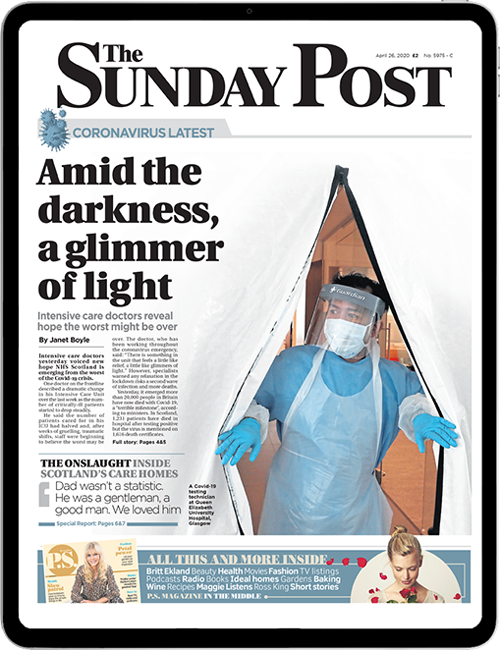 Enjoy the convenience of having The Sunday Post delivered as a digital ePaper straight to your smartphone, tablet or computer.
Subscribe for only £5.49 a month and enjoy all the benefits of the printed paper as a digital replica.
Subscribe