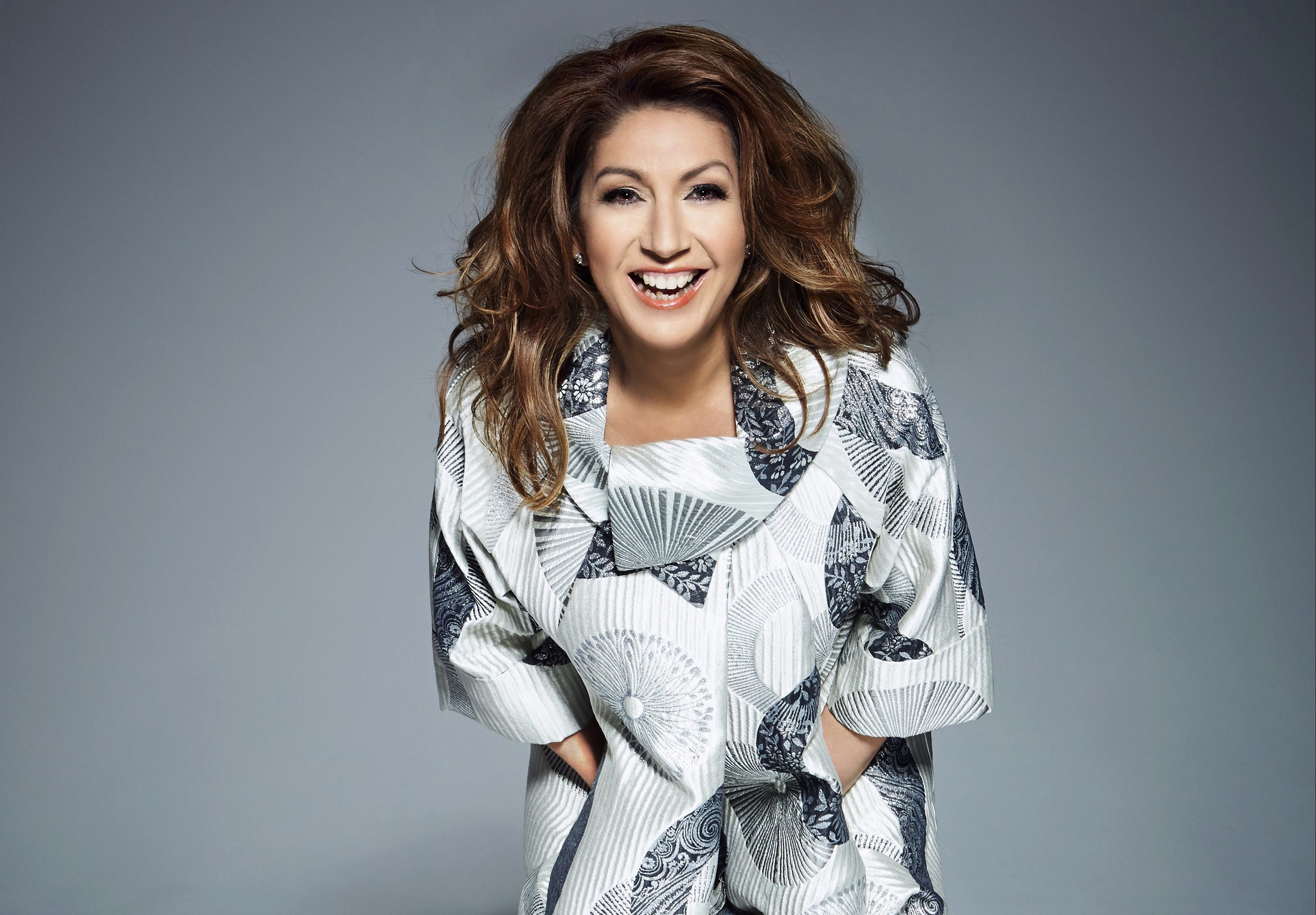 THE past year has been a big one for Jane McDonald.
Not only did she get an unexpected call from Andrew Lloyd Webber which transformed her career, she's a different woman after altering the way she ate.
The singer took part in ITV's Sugar Free Farm earlier this year and had her eyes opened to just how poor her diet was.
"The show completely changed me," she admitted.
"I didn't realise what poisons were going into my system.
"When I was on tour it would be Chinese meals or pizza with a bottle of wine.
"I got into a lot of bad habits, but now when I'm on tour I travel with a fridge and a blender on the bus.
"I'm not a cook but I had to learn. I have all of my mum's recipes now and I'm cooking like her and my gran used to do.
"I feel so much better and it's become my way of life."
Jane will be putting the blender to good use when she makes her way to Edinburgh this month with variety show, That's Entertainment.
Each venue on the tour features a special guest star and the Playhouse will host the 53-year-old. (The Glasgow dates at the Theatre Royal, June 7-11, will feature Elaine C. Smith.)
Jane said: "It's really lovely, old-fashioned variety.
"There are dancers, singers and fabulous costumes, a bit like it used to be, that's what drew me to it.
"It's great watching the young talent come up – although everyone is young to me!
"I do some MC work and then I sing in the first half, second half and also the finale. Maybe I'll sell ice cream at the interval, too!
"It's great fun and the producers wanted me to do more but I have my own tour, Making Memories, later in the year, so I couldn't have a crossover with the cities.
"I'll be in Glasgow and Dunfermline in September.
"It's a massive tour – I don't do things by half.
"I start with a budget and end up doubling it. Promoters look at me as if to say, 'What are you doing? You're not making any money'.
"My hobby is touring. It's nice if we make a couple of quid but I do it for the love of it."
Jane's family are from Scotland – her miner dad was from Fife and her mum Jean from Coatbridge in Lanarkshire – but they moved to Wakefield, Yorkshire, before she was born.
She spent years singing in the bars and clubs of northern England before moving on to cruise ships, which led to her finding fame as one of the stars of fly-on-the-wall BBC series, The Cruise.
That was in 1998 and Jane has been in the spotlight ever since.
"Thankfully my phone does ring, but maybe one day it won't.
"I think it comes from that working class work ethic – that you expect it all to stop tomorrow. I've expected it to do so for a while but it hasn't yet."
One phone call in particular last year stunned Jane when Andrew Lloyd Webber's people got in touch about her trying out for the role of Grizabella in Cats, a role she would be taking over from former Pussycatt Doll Nicole Scherzinger.
"I was shocked by the call but thrilled to bits," Jane smiled.
"It was tremendous pressure, like The X Factor, when I went down to meet Andrew Lloyd Webber, Trevor Nunn and David Grindrod.
"It was sink or swim and I love a challenge. I also thought it was great that I was being asked to do different things.
"I had to show I could belt out Memories, which is one of the hardest songs to do because it has really high and really low parts.
"I did think to myself, 'I hope I can hit that top note'. And people in the audience wait to see if you can.
"When you nail it, the applause is amazing. I've now added it in to my concert set.
"I'm the oldest person to ever play Grizabella, but I threw myself into it.
"I even did the full 10-minute dance routine at the beginning – I nearly had a heart attack when they asked me to do that!
"Things have changed since Cats.
"I think when you get a nod from Andrew Lloyd Webber people realise you must be good.
"I've changed the perception of who I am now and I'll be forever grateful to him."
That's Entertainment, Edinburgh Playhouse, May 31 – June 4
---
READ MORE
Ross King: Andrew Lloyd Webber's king of New York again
WATCH: Jackie the Musical cast and celebrity guests talk about the show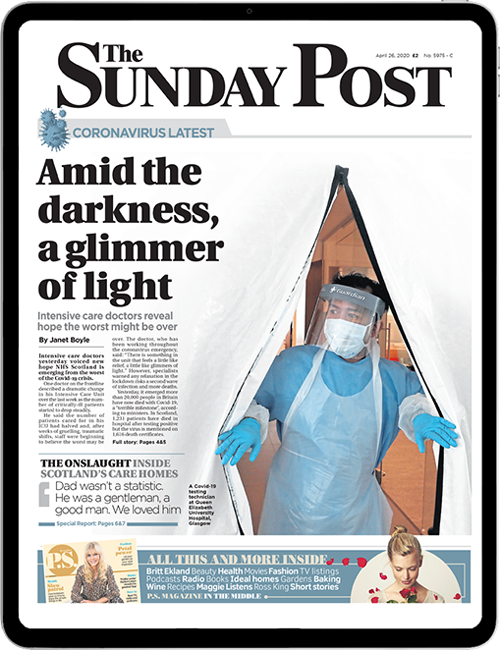 Enjoy the convenience of having The Sunday Post delivered as a digital ePaper straight to your smartphone, tablet or computer.
Subscribe for only £5.49 a month and enjoy all the benefits of the printed paper as a digital replica.
Subscribe