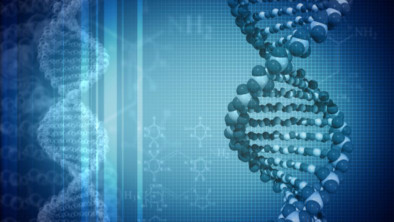 Whether it's testing for horse meat in burgers or providing evidence against criminals, DNA is frequently mentioned in the news.
But what is it, and what can we learn from it?
Sixty years ago scientists James Watson and Francis Crick discovered its structure. Since then it has played a part in everything from detecting crime to tackling inherited diseases.
Professor Steve Jones, one of Britain's leading experts on genetics, tells us The Honest Truth about DNA.
How long have we known about DNA?
Friedrich Miescher discovered it in the 1860s, looking at salmon sperm and at pus-soaked bandages from infected wounds.
He managed to extract it but didn't know what it was or what it did. It became known as the "stupid molecule", because there was lot of it about but it didn't seem to do anything.
The fact that DNA was the agent of inherited information became apparent by the 1930s. It was called the "transforming principle", but no one knew how it worked.
What led to the discovery by Crick and Watson?
It was a technical advance x-ray crystallography allowed scientists to look at molecules by scattering x-rays off them, like bouncing billiard balls off the sides of a billiard table.
Francis Crick, an undergraduate in physics, was told to look at the scattering of x-rays in water. He thought it was boring, so turned instead to the transforming principle.
It was significant for science, but didn't create any sort of stir among the public. There was just one newspaper report but it was a crucial moment and gave rise to modern biology.
What does DNA look like?
Deoxyribonucleic acid is a molecule that encodes the genetic instructions used in the development and functioning of all known living organisms.
It's like a coil which is two yards long, packed into a tiny space inside each of your 10,000 billion cells.
If you could join up all the DNA in your body it would go to the Moon and back 8,000 times!
The DNA in all the creatures on earth would stretch across the known universe.
We can create it it's just an instruction manual, a boring chemical. But if you make it in the lab it wont do anything.
Is it true we share 95% of our DNA with chimpanzees?
Yes, and we share 50% with bananas. It's not surprising, if you look at the basic mechanism of biochemistry.
It goes back to the origins of life 3,500 million years ago. The machine that makes energy is the same in ourselves as it is in bananas, fruit flies and malaria parasites.
It's a bit like being surprised that a 747 jet and my toaster both have screws in them.
So how unique is someone's DNA?
Thanks to DNA sequencing we know that everyone has an absolutely unique identity, except identical twins and even they will vary a bit thanks to mutations as they grow up.
When it comes to our DNA, everyone on earth is different
to everyone else, and different to everyone who has ever lived or will ever live.
More remarkably, every sperm and egg ever made is different to every other one. We're talking about quadrillions of individuals.
What can our DNA tell us about our future prospects?
It's done rather well in at least understanding, if not curing, genetic diseases like muscular dystrophy, haemophilia and cystic fibrosis.
But if you scanned your DNA, chances are it would add nothing to your health prospects or what you can do to improve them.
People are worried that a scan of their DNA will predict how long they'll live. If you go to your doctor's surgery, within two minutes your GP will tell you with great accuracy how long you are likely to live, with no DNA test.
How old you are, whether you're male or female, if you smoke, even where you live makes a difference.
In Glasgow there's a 24-year difference in life expectancy between Lenzie and Calton, five miles apart. That has nothing to do with DNA.
How has DNA testing helped fight disease?
In Cyprus an inherited blood disorder called thalassaemia used to be lethal to young children. A treatment became available which involved repeated blood transfusions.
But almost the entire medical budget was spent on treating these children and the health service was breaking down because of 20 to 30 babies born each year.
A law was brought in to say that couples must be tested to see if both carried the damaged gene. As a result the number of children born with the condition has dropped to fewer than one a year, saving a huge amount of money and suffering.
Will parents be able to select a particular type of child by using DNA tests?
There's clearly genetic variation behind IQ and height, but we've had no success in finding the genes responsible for normal variation.
We thought we'd find individual genes that were responsible for height, weight, tendency to diabetes, IQ etc, but generally speaking we can't.
Life is complicated you're not going to be able to say: "I want a tall, blond, intelligent child." It's not going to happen.
What's been the biggest surprise about DNA?
When I was a student there was an expectation that to make a human you'd need hundreds of thousands of genes. But there are only about 23,000 genes, the same number of parts as you get in a bendy bus.
Humans have fewer genes than tomatoes. That tells us that while the instruction book for both humans and tomatoes may be thin, the instructions it is giving out in humans are much more complicated.
Any misconceptions or myths about DNA?
The idea that it'll be a universal tool is premature. People will have their DNA scanned, and the cost is coming down, but it's just another diagnostic tool like a stethoscope. For most people it won't tell them anything of much interest.
Can we tell where our ancestors came from by examining our DNA?
It's a misunderstanding. Every Scot is descended from, Romans, ancient Greeks or Christopher Columbus. If you go back far enough you can find an ancestor anywhere.
If you sit on a bus, the person sitting next to you is probably your fifth or sixth cousin you probably share an ancestor who lived about 1900. So what?
If you make some guesses about patterns of movement you can work out that the most recent person from whom we all descend lived 3,500 years ago.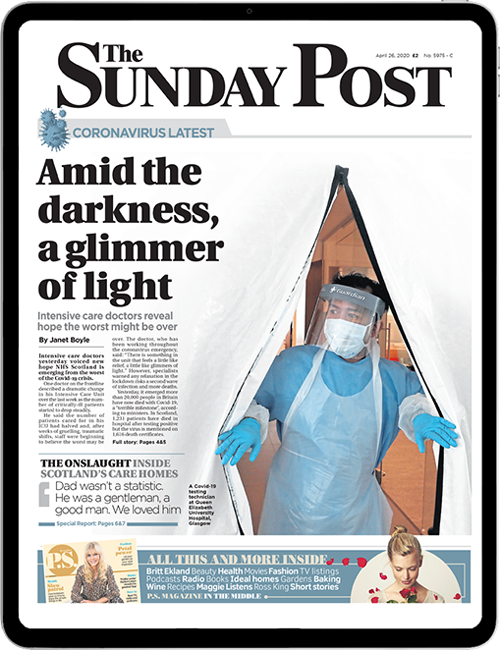 Enjoy the convenience of having The Sunday Post delivered as a digital ePaper straight to your smartphone, tablet or computer.
Subscribe for only £5.49 a month and enjoy all the benefits of the printed paper as a digital replica.
Subscribe