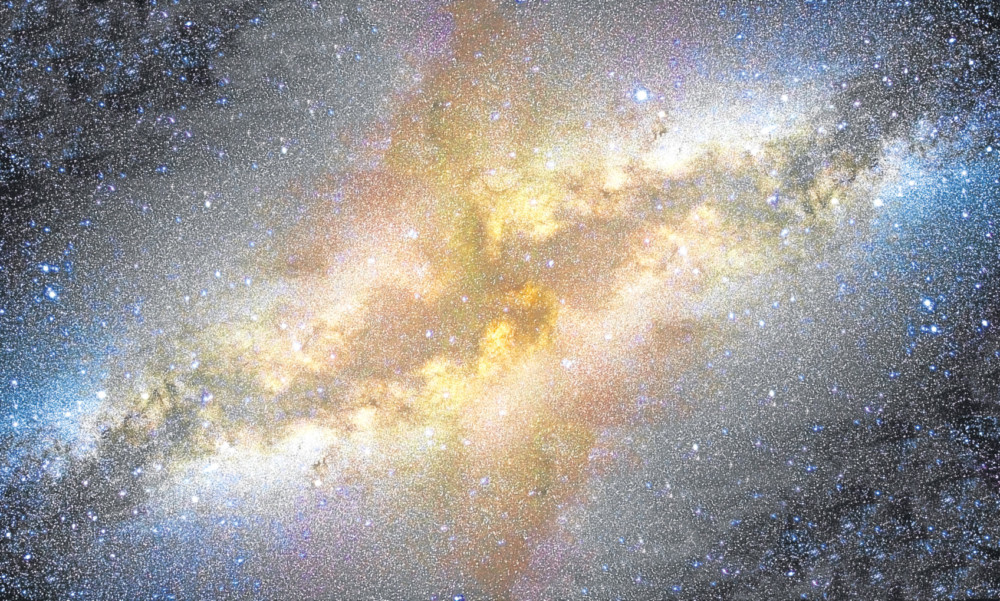 NASA is planning to catch an asteroid in space and tow it to the Moon.
The US space agency has set aside cash to start planning what will be a $2.6 billion part of their 2014 budget announced this week.
Our fascination with space seems never-ending almost 45 years after manfirst walked on the Moon.
Tom Cruise revealed earlier this month that he'd love to travel into space with commercial flights becoming a reality.
Hugh Mortimer, a leading space scientist at the UK's Science & Technology Facilities Council, told Bill Gibb The Honest Truth about space.
TELL us about this plan to catch an asteroid?
Researchers at the California Institute of Technology (CalTech) have put forward an incredibly ambitious plan to capture and place a 500-tonne Near Earth Asteroid (NEA) into a lunar orbit, where we could access its rich store of minerals.
WHAT would be the benefits?
The idea of exploiting the natural resources of asteroids dates back more than 100 years, but only recent technical advances could make this a reality.
It could allow us to extract and use the almost pure forms of iron, nickel and silicon that are found in abundance in certain types of asteroid.
IS the ultimate aim to provide materials to help us live in space?
By bringing an asteroid so close to Earth and studying it, we can try to answer fundamental questions such as how planets formed and where we came from. But it would also be mankind's first attempt at modifying the heavens to enable the permanent settlement of humans in space.
IS that feasible?
We already have had a permanent manned space outpost in the form of the International Space Station. There's been an astronaut aboard the ISS for more than 12 years, since October 31, 2000. So the idea of a permanent Moon base is not so far from what we already have . However, the costs are prohibitive.
WHAT might the next 50 years bring?
I truly believe we will return to the Moon, put a footprint on the surface of Mars and discover evidence of life on an icy moon of Jupiter.
ARE there things that sound like science fiction but could become fact?
The commercialisation of space will lead to the next revolution of space exploration. Travelling to space for tourism and to exploit the natural resources seems to be the natural progression.
WHAT other space programmes are in the pipeline?
The next generation of the Hubble Space telescope, known as the James Webb Space Telescope, is scheduled to be launched in 2018 and will be used to provide amazing images of the universe.
We're very excited as we're working on one of the main instruments at the UK Astronomy Technology Centre in Edinburgh.
WHAT happens to old satellites and space vehicles?
Space is getting seriously cluttered. Although any satellite now has a "deorbit" plan to destroy it safely, we can gather useful scientific data by crashing them into the Moon.
HAVE we switched our attention to Mars?
There's always been a fascination about Mars. It's the closest planet humans can set foot on, it has gravity, an atmosphere and shows signs of having had water.
And where we find water on Earth we find life!
WHAT is the current mood about space exploration?
The retirement of the Space Shuttle marked the end of an era, and a lot of the focus is now on private companies to provide access to space through their own launch vehicles.
The next generation of spacecraft are returning to smaller, lighter Apollo-style crafts, with the ability to travel beyond the Earth's gravity.
WE're in tough times. Have space budgets been cut?
Space continues to be a growth sector, and globally it's increasing at about 7% per year. However, in a global recession we expect value for money. In the UK the government invests £260 million into the space sector every year but the overall return to the UK economy is estimated to be more than £7 billion.
ARE there practical benefits?
Yes. Data can be used to improve weather forecasts, help farmers monitor their crops and analyse natural disasters so humanitarian relief can be deployed where and when it's needed.
ARE there any products or materials we'll see because they've been used in space projects?
Definitely. We're working on two very high-resolution cameras that will hopefully be installed on to the ISS in the very near future. They'll provide a live video feed, streamed to the internet, that can be accessed by everyone.
It will essentially be a real-time Google Earth view from the ISS.
They'll let farmers remotely check their crops and everyone else can see their own home whenever the cameras fly overhead!
WHAT are your hopes?
Space is the largest known laboratory. The unexplored universe provides a scientific playground with the most wondrous, awe-inspiring and epic possibilities.
My hopes are dwarfed by the knowledge of discoveries yet to come.
DO you think people are still interested in space?
I'm biased, I've always loved space and am fortunate to be doing something that I'm so passionate about. I don't believe someone can look out at the night sky and not be inspired!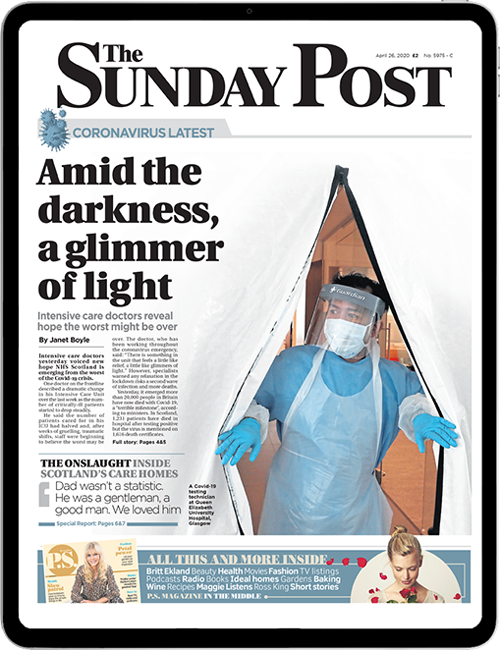 Enjoy the convenience of having The Sunday Post delivered as a digital ePaper straight to your smartphone, tablet or computer.
Subscribe for only £5.49 a month and enjoy all the benefits of the printed paper as a digital replica.
Subscribe