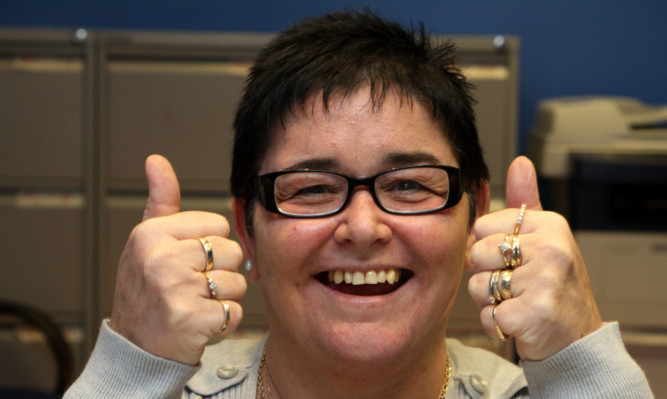 5000 REASONS TO BE CHEERFUL FOR FIONA
Millions of pounds of PPI have been refunded to thousands of people.
Fiona Worthington from Dundee submitted a claim to recover payment protection insurance from Lloyds TSB last year.
However, her claim was subsequently rejected by the bank on August 6.
Upon notification of this Fiona was given the option to go back to them or contact the Ombudsman if she didn't agree with the decision they had reached.
As an existing customer with Lloyds TSB, Fiona decided she would contact her bank again.
She sent off a letter to them stating that she disagreed with their decision on August 16.
And that was the last she heard from Lloyds TSB on the subject.
That is apart from every time she'd phone them up she'd be told that this was with the back office and she couldn't speak with anyone there.
She felt that her correspondence was just sitting there not being looked at.
Fiona contacted the Financial Services Authority who told her she was being treated unfairly but there was nothing they could do as there is no time limit for the bank to respond after a rejection.
At this, a very frustrated Fiona emailed Raw Deal telling us she felt she was being treated terribly considering she has a mortgage, savings and current accounts with them.
We got in touch with Lloyds TSB who, after looking again at the case, soon had much better news for Fiona.
A spokesperson told us: "I can confirm we have upheld the complaint and will be paying £5112.67 in respect of premiums paid for the PPI policy.
"This also includes £200 for the distress and inconvenience that may have been experienced whilst the claim was being reviewed.
"At the initial review, we didn't unfortunately have all the facts that were pertinent to the customer's case.
"Once we were able to speak to Mrs Worthington, following your contact, we were able to overturn our decision as we knew more about her circumstances."
A delighted Fiona said: "Thank you so much for all your help in resolving my problem with Lloyds TSB.
"After being fobbed off for 15 long weeks you prompted a reaction from the Chief Executive's Office and my case was looked at again and this time upheld.
"I received a letter on December 13 telling me I would receive a cheque within five working days and they were also giving me a further £200 for my inconvenience.
"I really feel I would have got nowhere without your intervention."
TONI'S GAS CARD BLUES BANISHED
Toni Burton uses a pay-as-you-go gas card from British Gas.
Recently Toni, from Sheffield, has encountered problems with her card.
When she has been putting money on to her card and putting it into her meter British Gas have been taking money straight off the card for a debt that Toni has not incurred.
This has happened three times of late.
Toni contacted British Gas but heard nothing back from then energy giants. She even tried phoning their
customer service numbers but says she couldn't get through.
So the only people Toni reckoned would be able to get this sorted was Raw Deal.
She emailed us saying that, although the amount of money involved for the three occasions only adds up to £12, it's a lot of money for Toni and her partner.
She says they don't earn enough to keep topping up the card only to have the value taken off before getting any benefit from it.
We contacted British Gas on Toni's behalf and very soon this matter was cleared up.
A spokesperson said: "Our team have looked into this and resolved this complaint with the customer.
"The debt has been completely written off and the customer is happy it's resolved.
A delighted Toni told us: "My complaint has now been satisfactorily dealt with, thank you."
MISSING MOBILE WORRIES ARE OVER FOR LESLIE
Lesley Donald took out 24-month contracts with O2 in February last year for two Nokia Lumia 710 handsets for herself and her son.
As soon as they arrived she had issues with being able to send and receive picture messages.
After contacting O2 several times they agreed, in July, that the phone was faulty and sent a replacement.
Lesley, from Blairgowrie, received it on July 19. The faulty handset was returned to O2 in a jiffy bag supplied by O2 on July 23 from her local Post Office.
However, at the end of October Lesley received a bill for £125 excluding VAT as O2 said she hadn't returned the phone.
Lesley called O2 and was told she had to prove she had sent it back. As it was three months previously she'd thrown out the receipt.
She was also told that the IMEI (a unique number identifying a handset) of the phone she was to return was still being used.
Lesley reckons that as the two phones were identical the number O2 had for hers could actually be the one being used by her son.
She wrote to Raw Deal stating that, regardless of the code, O2 sent her a new phone and she returned faulty one.
We contacted O2 and this was soon sorted.
A spokesperson said: "Even though Lesley sent a phone back it wasn't the one we were expecting. She mentioned to you that it could have been mixed up as both she and her son use the same model, we suspect that's what happened.
"We apologise and acknowledge that someone from O2 could have contacted her to let her know what was happening before applying the charge to avoid this issue arising. We've credited her account with the funds."
Lesley said: "Thank you so much for your help. O2 refunded me £150.00 as a goodwill gesture."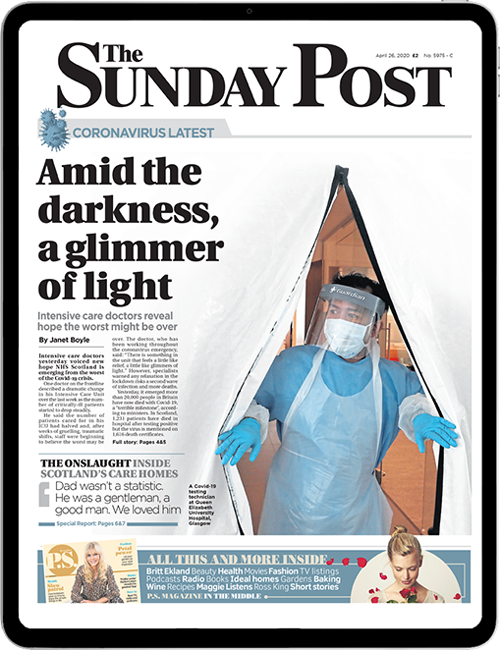 Enjoy the convenience of having The Sunday Post delivered as a digital ePaper straight to your smartphone, tablet or computer.
Subscribe for only £5.49 a month and enjoy all the benefits of the printed paper as a digital replica.
Subscribe