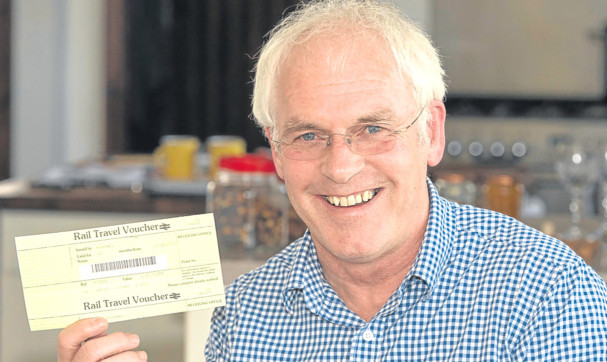 We are all familiar with the phrase: Let the train take the strain.
That's what Douglas Gilchrist from Beauly does quite frequently.
Douglas regularly travels to London on the Caledonian Sleeper for charity work that he does for the Institution of Engineering Benevolent Fund.
On March 20 Douglas booked a reservation at Dingwall station for the Sleeper and paid with his Visa debit card.
However, when Douglas arrived at London's Euston station for his return trip north to Inverness he discovered the tickets, which were in an envelope that he had placed in his coat pocket, were missing.
He phoned ScotRail from the courtesy phone and eventually spoke to a customer services manager who told him that if he didn't have a ticket he couldn't travel, then hung up on Douglas.
Having gone to the information desk it was suggested to Douglas that he inform the police, which he did immediately.
A London Transport constable told Douglas there was no evidence of a crime as the tickets could simply have fallen out of his pocket. He directed Douglas to an internet cafe where he was able to get a printout of his bank statement proving purchase of the ticket.
The officer also wrote a note to that effect to show to the train manager.
The train manager was very polite but, even though Douglas could prove his identity, knew the coach and berth he was in and was on the passenger list, said for him to travel he would need to buy a new ticket and claim it back from ScotRail.
Douglas had no alternative but to pay an additional £222.90 for the new ticket.
However, when Douglas did get home he found the missing ticket on the floor of his garage it must have fallen out of his pocket.
He wrote to ScotRail, enclosing the original ticket, the new ticket and the note from London Transport Police. Douglas appealed to their sense of fair play and asked that they reimburse the cost of one of the tickets.
But he was told they were not prepared to reimburse either ticket.
Unhappy at this Douglas got in touch with Raw Deal. We contacted ScotRail and this was very quickly sorted out. A spokesperson told us: "As Mr Gilchrist later found his tickets and returned them to us, we have decided to reimburse him for the additional costs he incurred, as a gesture of goodwill.
"We look forward to welcoming him on the Sleeper again soon."
An overjoyed Douglas said: "I can't believe it, you have restored my faith in human nature. Thank you so much for your help."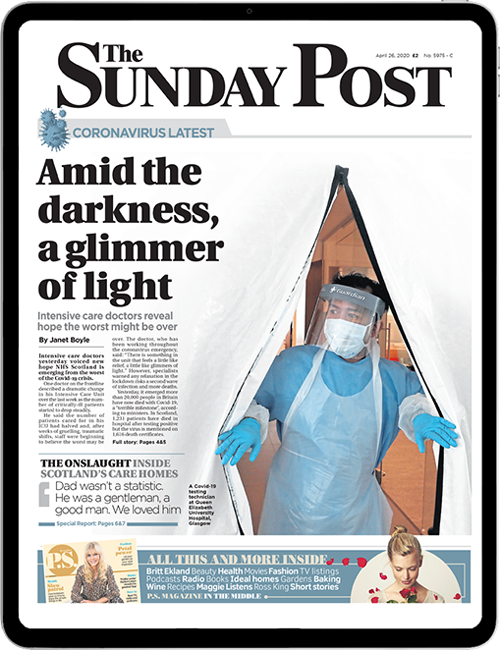 Enjoy the convenience of having The Sunday Post delivered as a digital ePaper straight to your smartphone, tablet or computer.
Subscribe for only £5.49 a month and enjoy all the benefits of the printed paper as a digital replica.
Subscribe