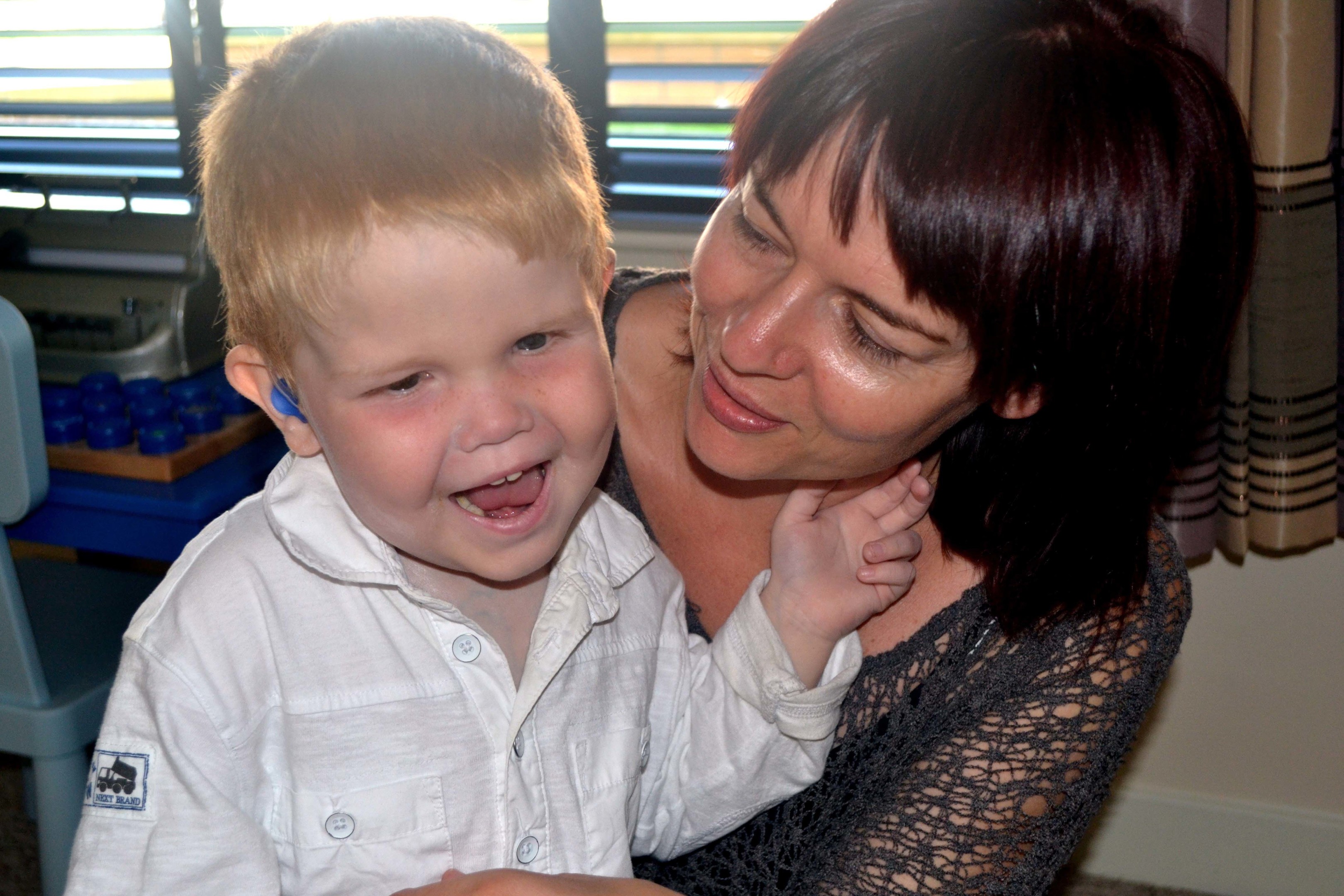 THE mum of a young boy poisoned by E.coli has urged the Government to take immediate action to prevent others being stricken.
Lucy Cox's son Bo was made blind, deaf and had his kidneys and bowel destroyed by the lethal bug he picked up aged 17 months during an outbreak at an Aberdeenshire nursery.
Now, in the wake of the current outbreak, Lucy, 43, said: "I wish this crippling bacterium was taken more seriously, that there is more awareness.
"People need to be aware of the awful damage it can cause.  My lovely boy's life was changed forever by it.
"Now at five Bo is aware of his considerable disabilities.
"He attends a school for children with sensory needs when not on dialysis, and will always be dependent on me and others.
"Yet, few people are aware of the risks or dangers.  My heart goes out to the family of the infant recently affected by E.coli 0157.
"There are many serious illnesses and dangers which are highlighted in official warnings but not E.coli 0157.
"The lack of public awareness is woeful."
Scotland is currently being ravaged by an E.coli outbreak which has claimed the life of one child and left another three-year-old girl in hospital.
She is among several children who fell ill after attending the Peter Pan playgroup in Carnoustie, which closed voluntarily last week while investigations are under way.
Health officials confirmed a "small number" of youngsters have fallen ill with the deadly food bug.
NHS Tayside is investigating the source of the infection, with initial information suggesting it may be part of a national outbreak.
It came as the owner of Errington Cheese, the firm linked to the outbreak, said he had not seen any evidence his products were unsafe.
In total, 22 people have been diagnosed with E.coli, 13 of whom required hospital treatment.
A three-year-old girl from Bearsden, near Glasgow, died from complications linked to the infection on September 2.
In Carnoustie yesterday some mums and dads criticised the lack of transparency around the outbreak.
"Information seems to be dripping out in dribs and drabs," one told us.
Dr Alison Smith-Palmer of the multi-agency Incident Management Team (IMT) investigating the national outbreak, said Errington's Dunsyre Blue cheese remained the most likely cause.
"To date, the IMT has established that 19 of the 22 confirmed cases had eaten blue cheese prior to becoming ill," she said. "Of these, 15 are known to have eaten Dunsyre Blue."
The sale of products made by Errington Cheese, of Carnwath, Lanarkshire, was banned by food tsars last week.
Humphrey Errington, owner of the firm, has insisted all along that no traces of the potentially lethal bug have been found in its products.
"I would like to re-confirm my position that all the testing we have carried out on our cheese has found no trace of E.coli 0157," Mr Errington said in a statement.
Steve Nash, co-founder of the E.coli support group Haemolytic Uraemic Syndrome Help (HUSH), said: "There seems to be a lot of uncertainty over the test results.
"In the last few years the level of testing on some of the large outbreaks has been pretty poor.
"There have been cases where authorities have not been able to identify the source.
"The authorities in this case should be looking to pin down the source positively.
"If they do that then hopefully there will be things we can learn to prevent something similar happening in future."
At her home in North Kelvinside, Glasgow, Bo's mum continues to follow the current headlines with a feeling of alarm.
She had to move to the new property from Aboyne, Aberdeenshire, so as to be near the Royal Hospital for Children where Bo receives his ongoing care.
As a result of his infection, he attends dialysis three times a week and suffers complications which have meant two recent emergency admissions to A&E at the Royal Hospital for Children.
"The future is equally frightening as it was the day he was admitted," she said last night. "The legacy of E.coli continues for Bo."
Have you been affected by the E.coli outbreak? Call Janet Boyle on 0141 567 2776 or email jboyle@sundaypost.com
---
READ MORE
Families told to avoid relatives in hospitals during virus outbreaks
The inspirational model who lost her legs to flesh-eating bug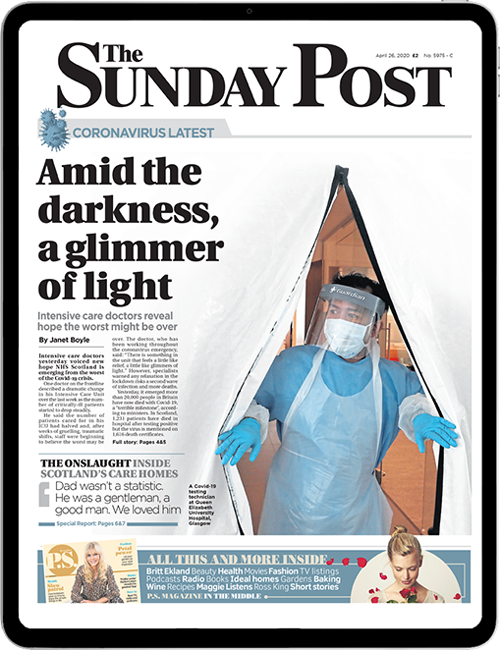 Enjoy the convenience of having The Sunday Post delivered as a digital ePaper straight to your smartphone, tablet or computer.
Subscribe for only £5.49 a month and enjoy all the benefits of the printed paper as a digital replica.
Subscribe